Stellar Data Recovery Professional software now comes with Extensive Partition Search feature that helps you locate every single partition that existed on a hard drive. Use this enhanced and powerful data recovery feature to search and recover data from deleted or missing hard disk partitions.
To find and recover data from lost partition(s):
1. Download, install and launch Stellar Data Recovery Professional software.

2. From 'Select What to Recover' screen, choose the file types that you want to recover and click 'Next.'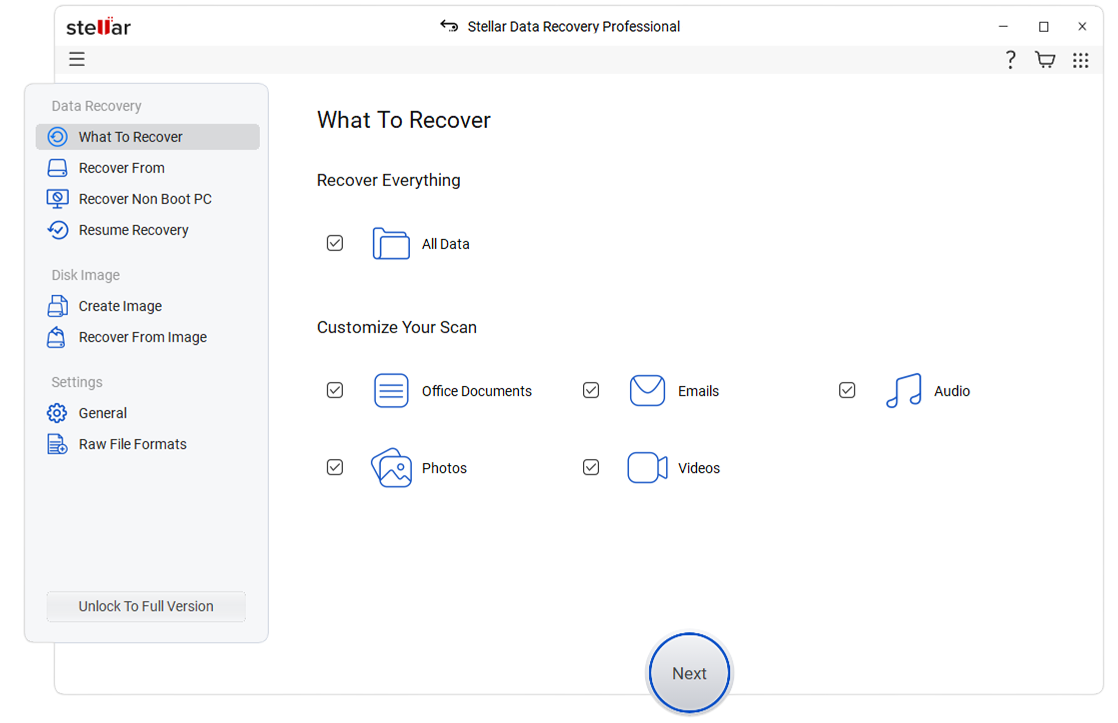 3. Click on 'Can't Find Drive' under 'Connected Drives' and click 'Scan.'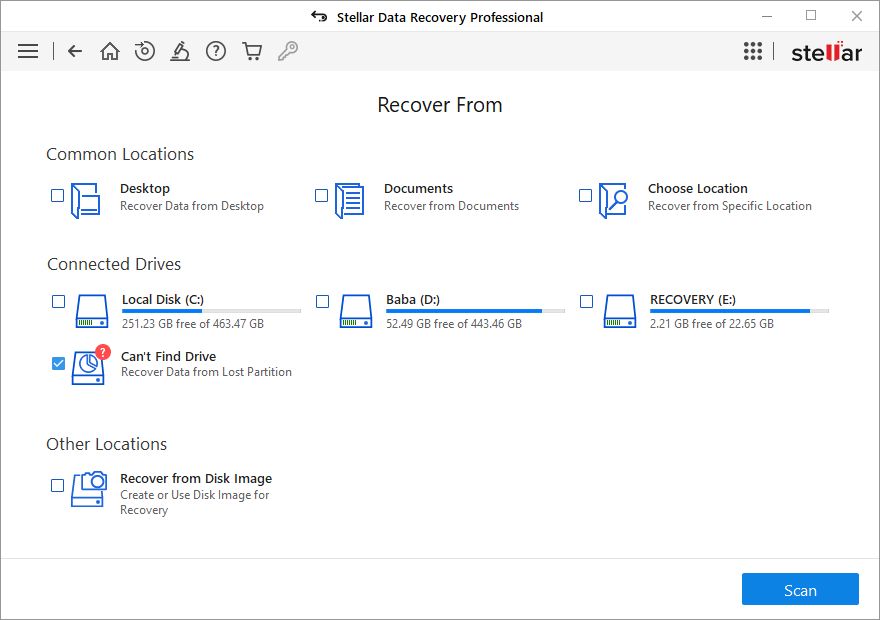 4. In Select Hard Drive to Search Lost Partition window, select a hard drive with lost or deleted partition(s) and click Search.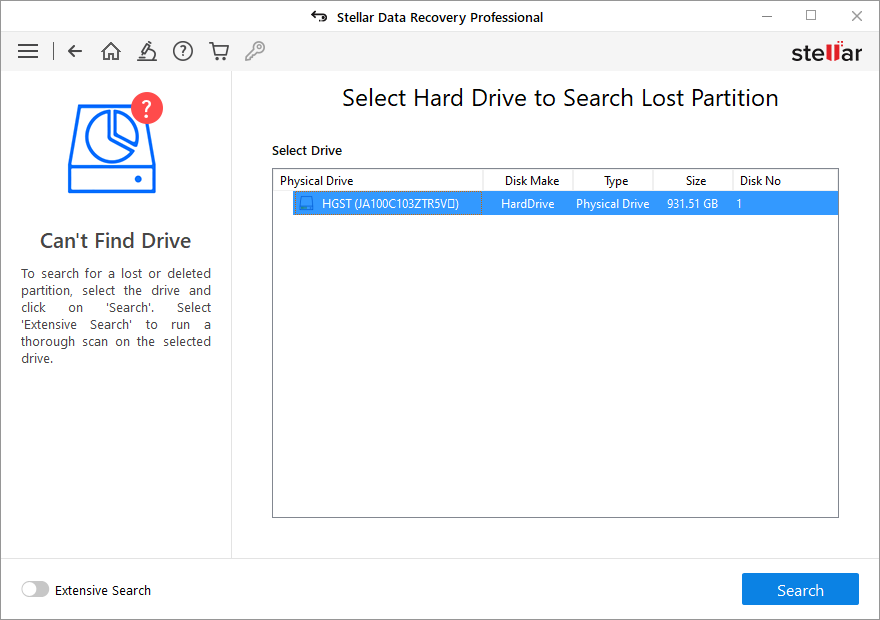 After search, the software displays all the disk partitions that were either missing or deleted.
NOTE: In case the desired partition does not appear in search, click 'Click Here' link at the bottom-left beside 'Extensive Partition Search' text to perform a comprehensive scan of selected drive for deleted or lost partition.
5. All the partitions found are listed in Select Partition to Recover Data window.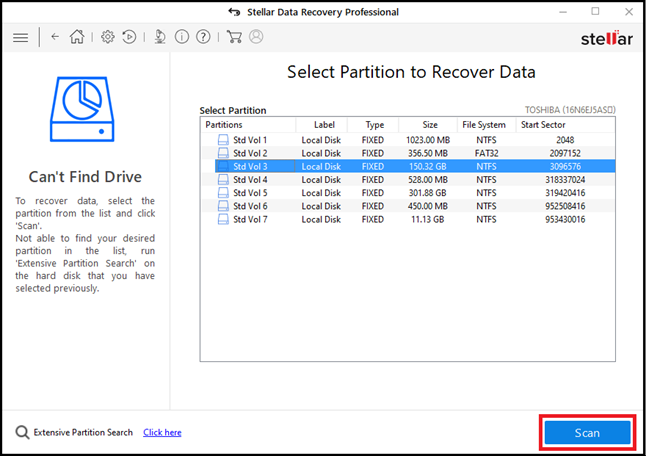 6. Choose any desired partition from the list and click 'Scan.' 
7. After the scan, select the file(s) you want to recover and click 'Recover.'
8. Click 'Browse' to choose a location to save file(s) and click 'Start Saving.'