When using Stellar Repair for MySQL software to repair the corrupt MySQL database and recover its components, you can preview the recoverable database objects like tables, table properties, keys, triggers, etc. 
Follow these steps to check the preview of corrupt MySQL database by using the software:
Step 1: Download and install the free demo version of Stellar Repair for MySQL software.
Step 2: Launch Stellar Repair for MySQL software. The main interface of the software is displayed with an Instruction window. Click OK.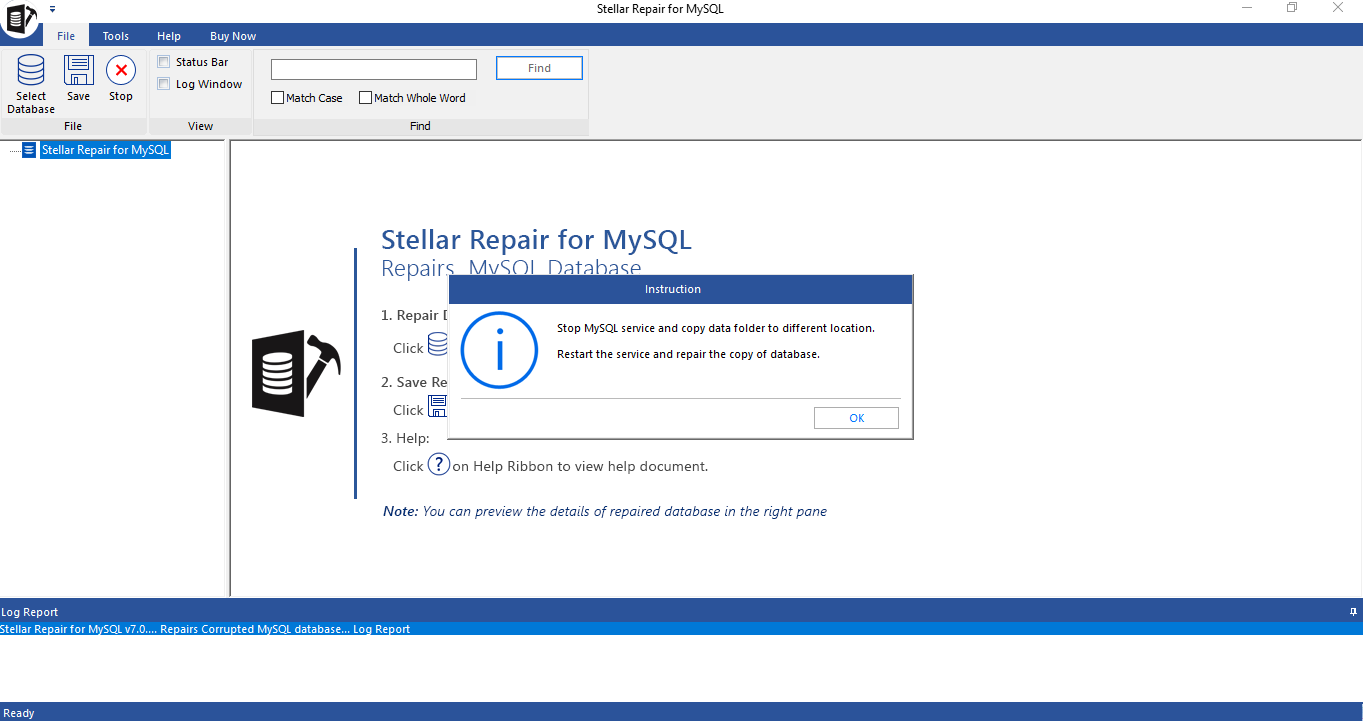 Step 3: In Select Data Folder window, choose MySQL database version you are using, and then click Browse to select the MySQL database file you want to repair.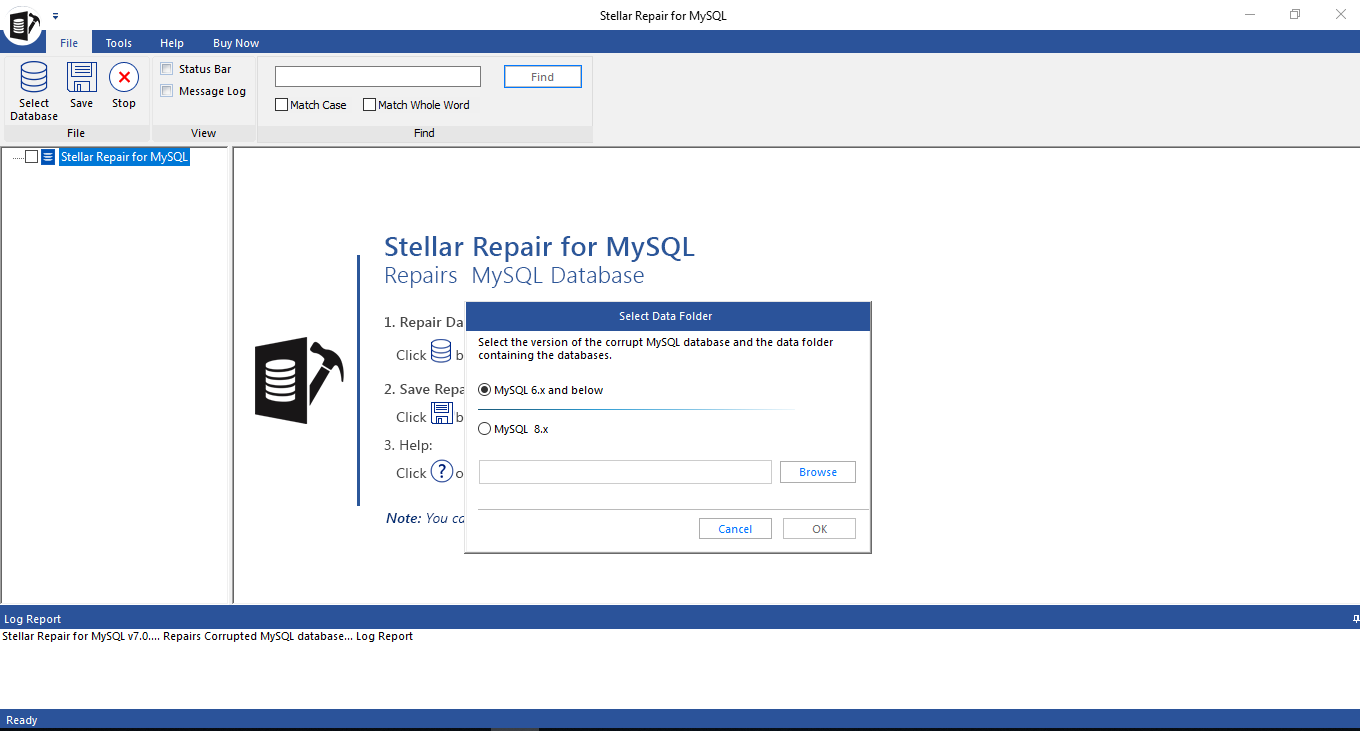 Step 4: In Browse for Folder dialog box, select the folder containing the database, and then click OK.
Step 5: The list of databases in the selected folder is displayed.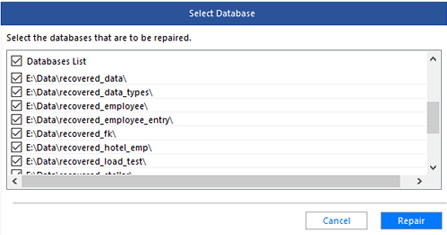 Step 6: Select the databases you want to repair, and then click Repair. 
Step 7: When the Repair Complete window appears, click OK. 
Step 8: The software displays a preview of the repaired databases in a two-pane window:
The list of selected databases and its components are displayed in a tree-like structure in the left pane. 
The right pane displays the content of the selected component.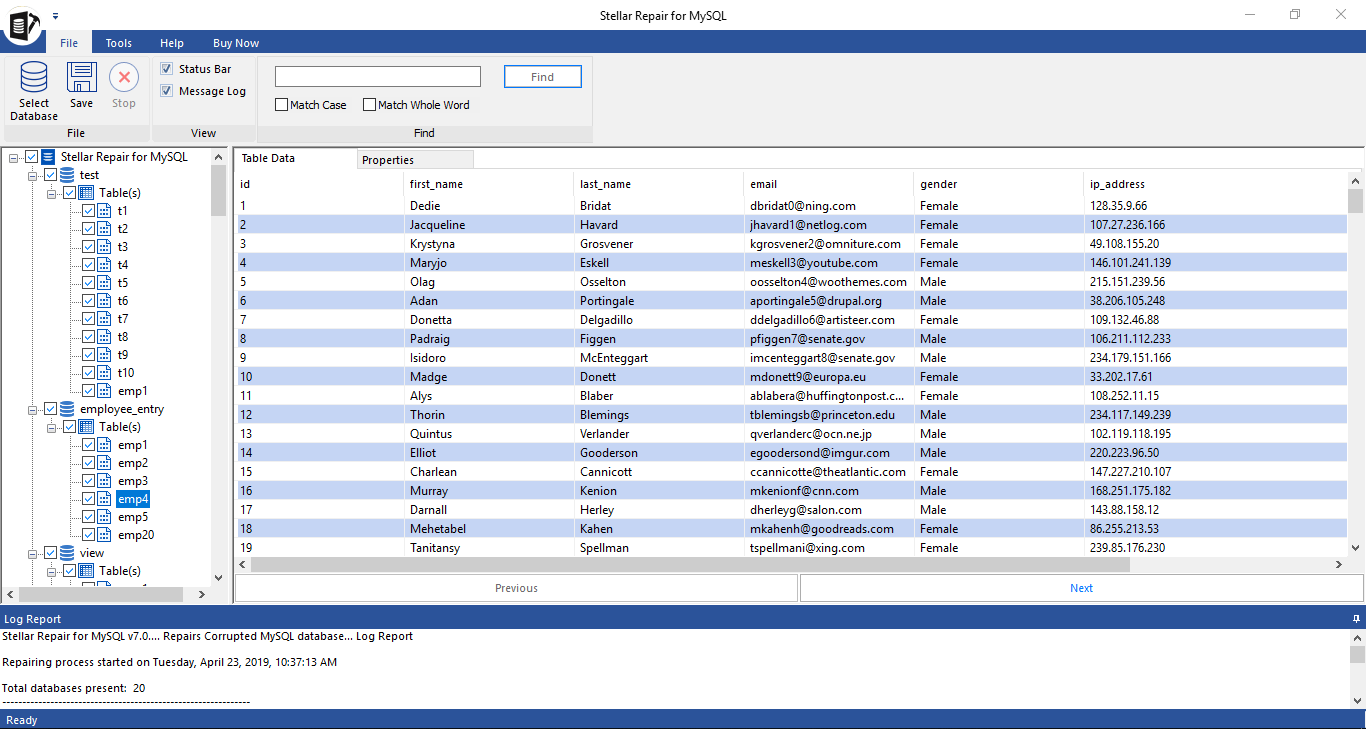 NOTE: Whether you have MySQL installed on your system or not, you can preview recoverable database objects. However, you will need to activate the licensed version of Stellar Repair for MySQL software for saving the recovered objects.