How to Fix Computer Restarts Automatically Issue
Summary: A system restarting automatically without any notification can lead to data corruption and to a permanent data loss. In this blog post, we share the solutions to fix the automatic computer restarting issue. We also outline a method to recover the lost data by using Stellar Data Recovery software.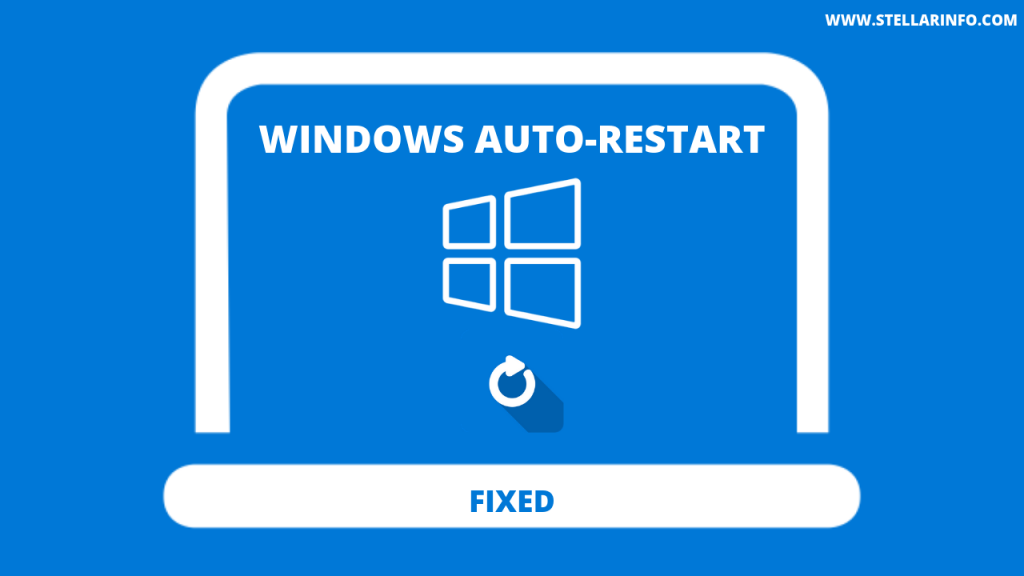 Nothing could be more frustrating than a system restarting automatically without any prompt or warning. Such abrupt system shutdown can be detrimental to data integrity or file you're working on. It can be an important assignment or project in Microsoft Word, Photoshop, Excel or any other program.
Blue screen of death (BSOD) is a common occurrence that may happen due to damaged hardware, driver, and corrupt Windows updates.
When a system restarts automatically without prior notification, it can lead to data corruption, and any unsaved changes to a document or project file are lost. Most importantly, this leads to a permanent data loss situation.
Therefore the issue can't be ignored, and resolving the computer automatic restart issue should be the top priority of the users to prevent any data loss situation.
Why Windows PC Restarts Automatically?
Windows is a complex environment that is run by an intricate combination of several files. Sometimes due to a conflict between the system files (including registry) or corrupt system files, the system starts to shut down abruptly that leads to automatic system restart and several other issues.
Hardware issues with RAM or hard disk or new hardware changes can also lead to automatic and random system shutdowns or restarts.
Other factors that cause a computer to restart automatically are:
Change in registry values due to malware or virus infection.
Untrusted program installation.
Change in Power option/plan settings.
Troubleshooting Tips to Fix Computer Automatic Restart Issue in Windows
Automatic restart in a Windows PC or laptop can be quickly fixed by altering a few settings and applying the following troubleshooting tips:
1. Configure Windows Update
Change Windows update settings to avoid computer restart automatically during your work hours. Alternatively, you can turn on the reminder or notification that will be shown before restarting the system automatically.
In Windows 7, 8 & 8.1
Go to Control Panel>System and Security>Windows Update and in the left pane, click Change settings.
Under Important Updates, click the drop-down and select 'Download updates but let me choose whether to install them' and click 'OK.'
In Windows 10
Press 'Windows+S' and type Windows Update Settings and click on the search result under 'Best match.'
Click on 'Change active hours' and then choose the Start & End time which is limited to max. 18 hours a day.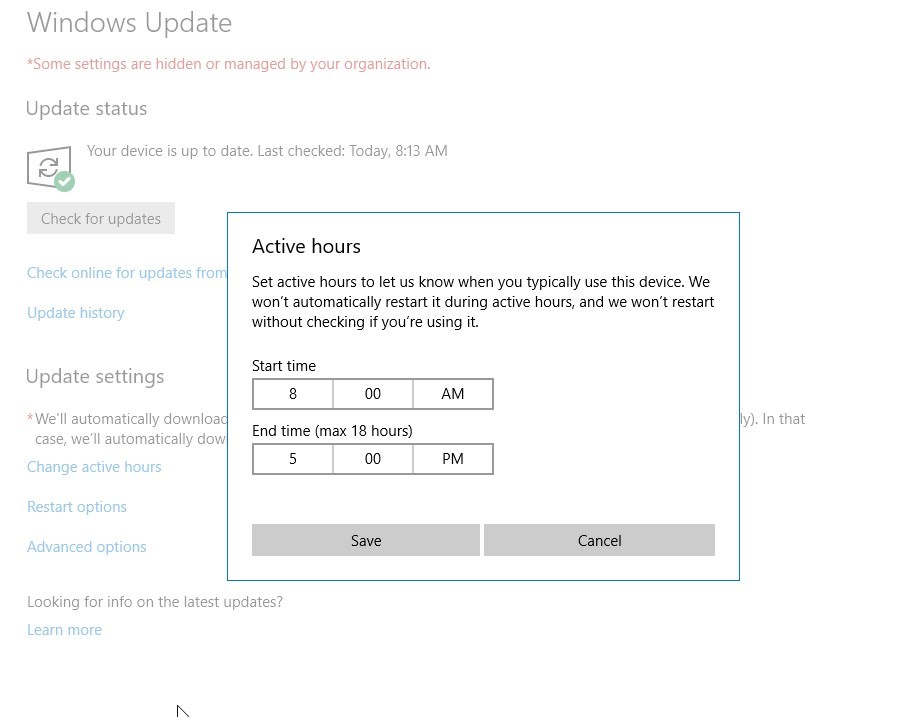 Click 'Save' to save the active hours.
Then click on Restart Options, under Restart Options, Turn Off Schedule a Time if it's on and then turn On 'Show More notification' toggle switch.
Now whenever your system needs to install Windows update, it will either update during inactive hours. Also, it will show the restart notification before automatically rebooting the system so that you can save your current progress and close all running programs.
2. Use Antivirus and Anti-Malware Tool
Virus or malware can cause severe troubles in Windows, and could be a reason why your system is restarting automatically.
To fix this, you need a trusted antivirus or anti-malware tool to run a full system scan. The tool finds the malware and virus that may be causing the problem in your system and effectively removes them (quarantine) from the system.
3. Run SFC Scan
The System File Checker (SFC) is an inbuilt utility in Windows that fixes corrupt and damaged Windows system files by replacing them with new ones. This can fix the random computer restart and blue screen of death issue if caused by the damaged or corrupt system files.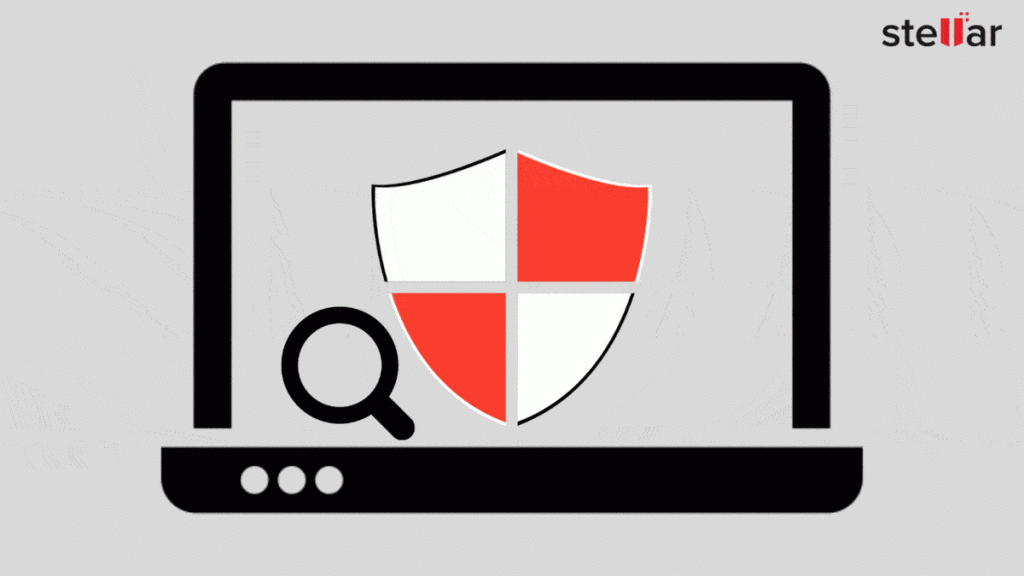 Run Command Prompt (CMD) in Administrator mode.
Type sfc /scannow and wait till the scan and repair process is finished.
Reboot the system and check whether it is still restarting automatically.
4. Check RAM
A faulty RAM or RAM slot could also cause a computer to shut down and restart randomly. Damaged RAM can also lead to BSOD.
To fix this, remove the RAM from the system and check if all the connectors are intact. If your system has two RAM slots, try swapping the RAM to a different slot.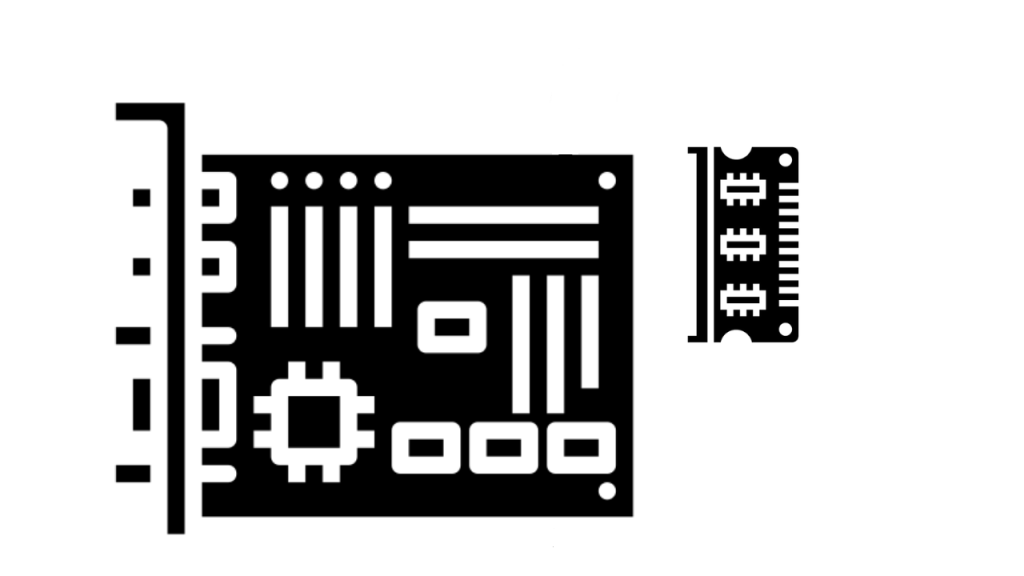 Additionally, run RAM diagnostics using Memtest, which is a free standalone memory-testing tool for PC. It finds and fixes the issues with RAM. In case you find any RAM issue that can't be fixed, replace the RAM.
Still Cannot Fix the Computer Auto Restart Problem?
If none of the above-mentioned troubleshooting solutions fixes your PC or laptop automatic restart problem, reinstall the Windows operating system.
In case you lost your data due to the automatic system restart, recover the lost data by using a reliable data recovery tool such as Stellar Data Recovery Professional for Windows – before proceeding to reinstallation of Windows.
This recovery software can also help you in case your hard drive fails, gets corrupt, or becomes inaccessible due to abrupt system shutdown/restarts.
To Recover Your Data:

1. Disconnect the affected hard drive.
2. Connect it to a different Windows PC.
3. Install Stellar Data Recovery Professional on the system and follow the steps as explained in the video.
Conclusion
In this post, we discussed the reasons why Windows system restarts automatically, addressed the problems that could arise due to such random system reboots, and how the issue can be resolved by altering a few Windows settings.
In case the issue is not resolved by using the troubleshooting methods mentioned in this post, re-install Windows OS. However, if you have lost data due to such random computer shutdowns, use a professional and reliable data recovery tool such as Stellar Data Recovery Professional for Windows. The software can help recover files and folders from corrupt, formatted, inaccessible, and missing hard drive volumes (or partitions), efficiently.