Fix iPhone Camera Roll Crash and Recover Lost Photos
Query: My iPhone Camera Roll has probably crashed. I cannot find hundreds of my recent photos stored in my iPhone Camera Roll. Also, I am unable to delete the existing photos or save any new photo or video to my phone. Is there a way to fix this iPhone Camera Roll crash? How can I recover iPhone photos after a Camera Roll crash? Please help.
Solution: Yes, you can fix iPhone Camera Roll crash. Just restore your iPhone to factory settings.
While to recover your lost photos and videos from Camera Roll, you have two options – either recover from iCloud and iTunes backup or use an iPhone photo recovery tool to recover Camera Roll photos and videos.
Read on to know in detail, how you can fix iPhone camera roll crash issue and recover lost photos and videos from it.
Camera Roll crash is one of the most common problems faced by iPhone users. Either accidentally or due to technical glitches, an iPhone's Camera Roll photos or videos may not be accessible to you.  Usually, you tend to freely store thousands of photos and videos in iPhone Camera Roll, without even a hint that such a sudden photo loss situation can strike. Moreover, if you have not enabled iCloud or iTunes backup feature, then you are in complete jinx situation of photos and videos loss.
Let us first understand the possible reasons for the camera roll crash so as to avoid the problem in future.
Possible Reasons for iPhone Camera Roll crash
iPhone Jailbreak
If you have jailbroken your iPhone recently to download and install programs from places other than Apple store, then probably this is one of the reason of your Camera Roll crash. Jailbreaking iPhone opens you to unforeseen consequences such as application crash, shorter battery life, or malware attack.
Failed iOS update
Sometimes when your iPhone's new iOS update fails due to faulty internet connection or some bug, it may corrupt some applications and cause issues like loss of photos in Camera Roll. Thus, due to a failed iPhone update you may not be able to access your photos and videos in Camera Roll.
How to fix iPhone Camera Roll crash
As mentioned above,  restoring your iPhone to factory settings is the only solution to fix your Camera Roll crash. Post-factory resettings, your Camera Roll will work as fresh and is ready to save new photos and videos.
However, as factory resetting leads to complete iPhone data loss (including contacts, messages, photos, videos, notes etc.), therefore, it is advisable to first backup all your iPhone data.
Before restoring iPhone to factory setting
Get your iPhone in sync with iCloud and iTunes
Since your photos and videos are still in the device as only the Camera Roll has crashed, you have the chance to recover the photos by enabling iCloud or iTunes backup. This will save all the photos of crashed Camera Roll. Data can be later recovered via iCloud or iTunes backup or by using a third-party tool.
How to recover photos from iCloud and iTunes backup
Sign in to iCloud or iTunes backup through your Apple ID on another iOS device. Select and save the desired Camera Roll photos and videos to the new device from the list of available backups in iCloud/iTunes.
Use a third-party iPhone data recovery software
If you cannot recover or face some issue while recovering Data from iCloud/iTunes, then you can directly recover your photos/videos with the help of iPhone Data Recovery Software by Stellar. It supports iOS 14.x, 13.x, 12.x, 11.x 10.x, 9.x, 8.x, 7.x, 6.x & iTunes 12.x, 11.x and can recover photos from iPhone® X, 8 Plus, 8, 7 Plus, 7, 6S Plus, 6S, 6 Plus, 6, 5S, 5c, 5, 4S And 4
Recover iPhone photos and videos after a camera roll crash using Stellar Data Recovery for iPhone
Step 1: From the main menu select Recover from iPhone option. The software will analyze the selected device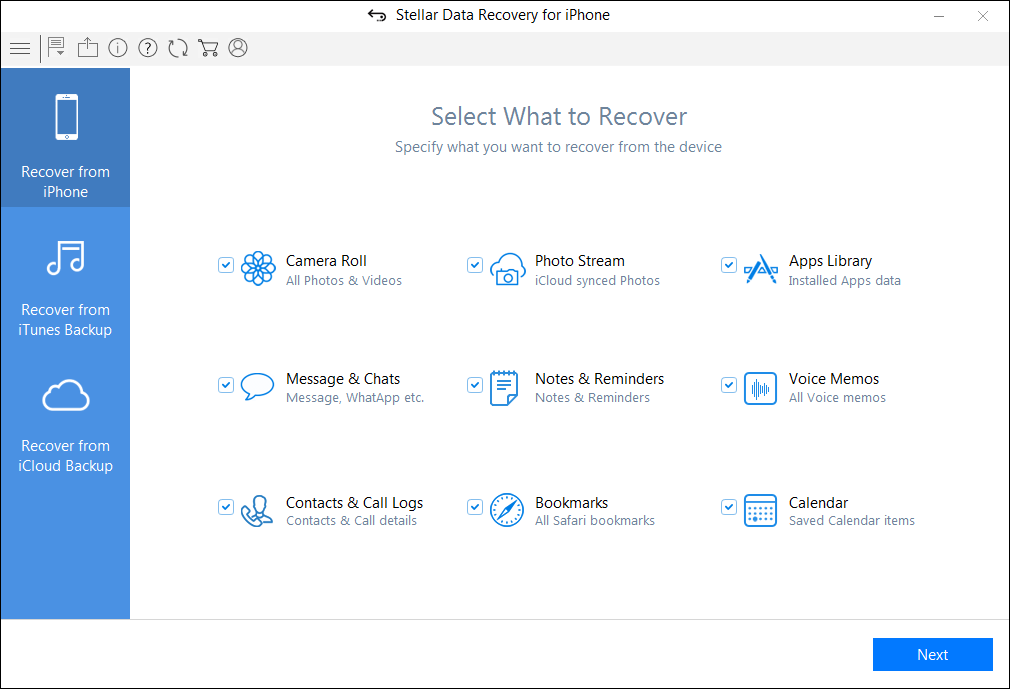 Figure 1: Illustrates the main screen –the software analyzing the iPhone
Step 2: After successful analysis, the software scans for contents of your iPhone and lists it on the left pane.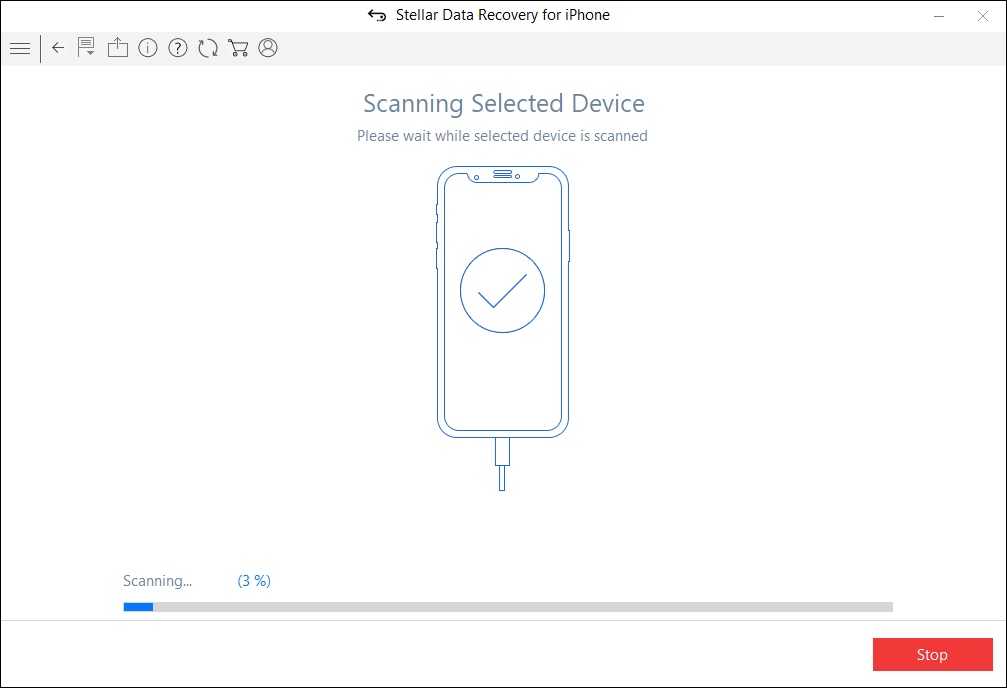 Figure 2: Illustrates iPhone scanning process
Step 3: Select Camera Roll on the left pane, to view all photos and videos found in it. You can also preview the photos/videos by clicking on files.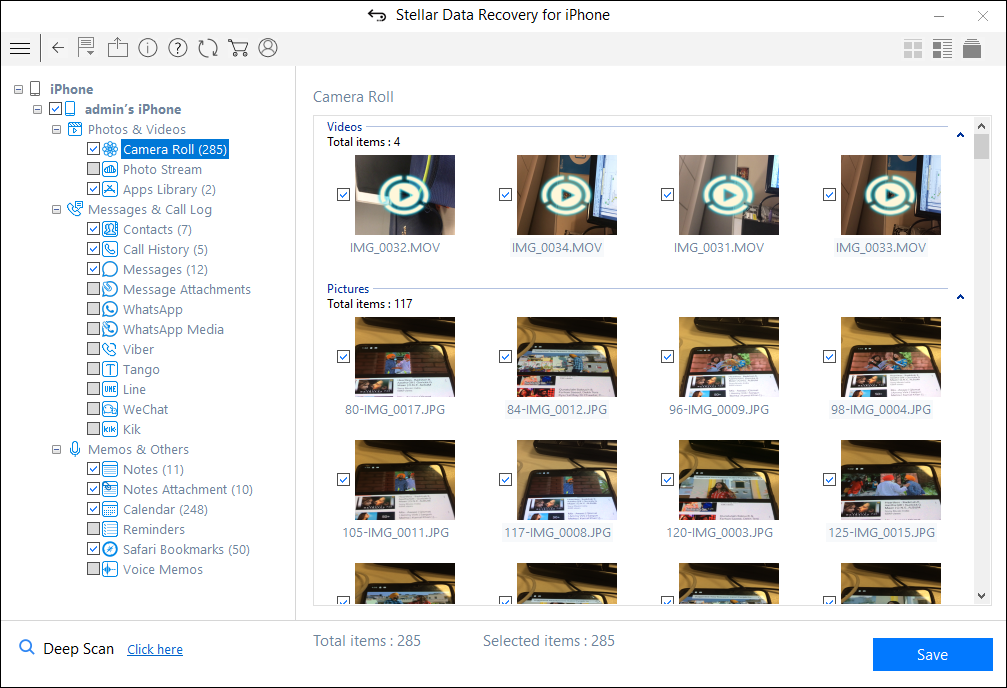 Figure 3: Illustrates the list of all your Camera Roll data
Step 4: Select photos or videos which you want to recover. Click on Save to save the recovered items at the desired location.
Conclusion
Before fixing your iPhone Camera Roll crash by restoring iPhone to factory settings, remember to first take backup.
A data recovery solution like Stellar Data Recovery for iPhone is a blessing in a tough situation where your camera roll has crashed or got corrupt. It can efficiently scan and recover iPhone photos and videos after a camera roll crash from iCloud and iTunes backup.