Fixing JPEG's "Photocopier Effect" Problem
The quality of JPEG files deteriorate when you make copies of the original file; this blog suggests some methods by which you can fix the JPEG 'Photocopier Effect' problem and prevent 'generation loss'. 
Fixing JPEG 'Photocopier Effect' Problem
Copying JPEG/JPG files might result in 'generation loss' as it deteriorates quality and resolution. Making a copy of file results in the reduction of quality in subsequent copies of JPEG files and it is known as 'Generation loss'. JPEG is a lossy image format and sometimes behave like photocopiers; hence the name 'Photocopier Effect'.
'Photocopier Effect' is the process of copying files such as copies of documents and images with a slight difference in the quality of the copies files. For instance, when you open a JPEG file on an image editor application and save it, the saved file will be different than the original one.
When a JPEG file is copied, then the resultant files should be identical to the original JPEG files but that is not the case and you have to fix the 'JPEG Photocopier effect' in order to get the same resolution. When you upload a JPEG file on social media platform, the pictures are re-encoded to use relatively lower bandwidth and the size; thus, reduces the quality of the pictures.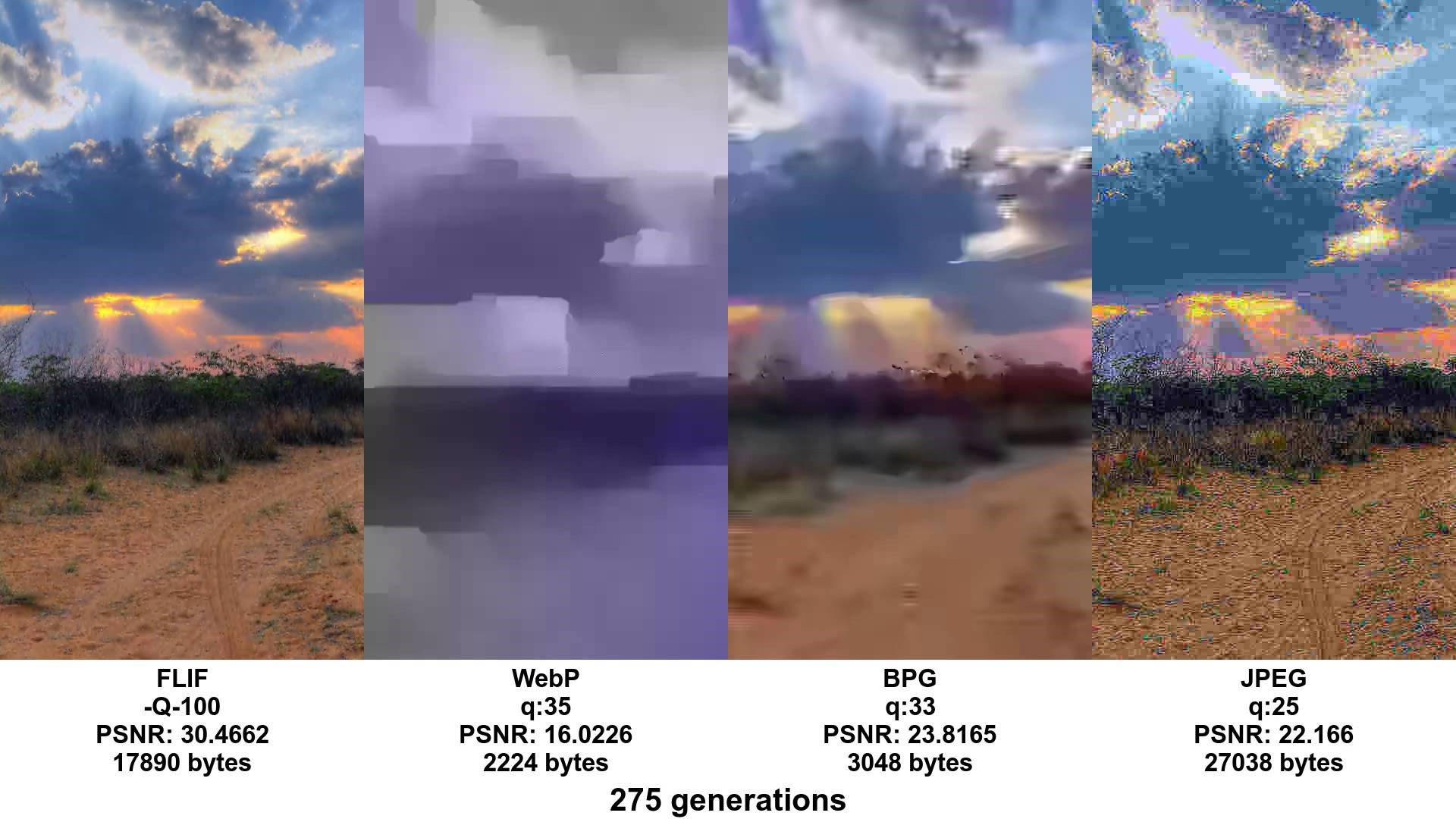 Figure 1: Illustrates a picture with 'Generation Loss'
 The Reason behind JPEG Photocopier Effect
JPEG files are represented as pixels using color space transformation i.e. 8-bit RGB (Red, Green, Blue). Each of the colors has 256 different levels of intensity which results in a myriad of permutations and combinations of these defined colors. But when it comes to image compression, JPEG uses 'YCbCr' or YUV-type imaging where Y refers to the intensity of light and U, V refers to color components. For instance, in a grayscale image, JPEG uses YUV color channel.
Although this color transformation has an advantage i.e. human eye is more sensitive to Y (intensity of light) than it is to the color component yet it results in some loss. If you transform JPEG files from RGB to YCbCr or vice versa, then the number of different color combinations would be different. Further, converting RAW to uncompressed RGB doubles or even triples the amount of data to record. Besides, RGB requires high bandwidth for transmission and storage space.

Figure 2: Illustrates a significant change in color after converting to YCbCr and back to RGB
 It is not like that only JPEG files suffer from generation loss, modern image file formats such as BPG or WebP also suffer from the loss. Read more on Complete List of JPEG Errors & Their Solutions
How to fix JPEG's Photocopier Effect
Implement these procedures to fix JPEG Photocopier Effect.
Minimize the generation count:  To fix JPEG Photocopier Effect, you need to keep generation count minimal as it impacts the overall image quality of the resultant file. For example, if you have a JPEG quality of 90, then re-save it with a quality of 95-100 because the resultant file will be lossy in format if you had saved it with the default quality.
While editing images, don't use a lossy format : The best alternative to fix JPEG Photocopier effect is to change the JPEG files to another file format, to be precise, changing JPEG files to lossless file formats such as TIFF, PNG, and PSD etc. and after editing files save them with the JPEG extension to reduce the size and without any deterioration in quality. In addition, if you wish to edit the files later, make the changes in the lossless files.You can use Google Image Search to find the resolution version of your JPEG files.
Leverage a JPEG repairing tool:  Using a JPEG repairing tool is another reliable solution which you can look up to. Software makes it easier to repair the damaged or corrupt JPEG files and doesn't require much technical expertise to operate upon it. One such software is JPEG Repair tool developed by Stellar Phoenix, an easy-to-use tool which efficiently repairs JPEG images.
Watch the below Video to know how the software works:
Click on 'Add File' located in the middle of the home screen to repair corrupt or damaged JPEG files
Select the files that you wish to repair. Moreover, click on 'Add/Remove' to add or remove any file    
After selecting the files, click on 'Repair' to proceed with the repairing process and once it is complete, preview the repaired JPE files and save them at the preferred location
 Conclusion
So, these are some easy and effective procedures to fix JPEG Photocopier effect. Overall, if you're still not able to fix the issue, then you can leverage the Stellar Phoenix JPEG Repair and repair corrupt and damaged JPEG files. Above all, keep a backup of all your files.