How to Recover Data After Accidentally Formatting Hard Drive
Losing crucial files after formatting the storage media unintentionally is one amongst the scenarios that cause huge data loss. In fact, such scenarios are quite common and are very often encountered when users perform operations, such as deleting and rebuilding partitions, convert FAT to NTFS or vice-versa, or selecting wrong partition while installing Windows or any other operating system. However, you can recover data after hard drive format in its original state with data recovery software that incorporates formatted partition recovery option. Thus, lost data is feasible to be brought back to life with trustworthy data recovery tool.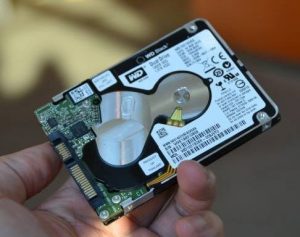 When it comes to recover lost data from formatted media, such as hard drive, SD card, USB flash drive, or a like storage media, you fail unless you have commercial formatted data recovery software. However, recovery of formatted data is subject to the program used for formatting. For instance, if you format the hard drive or a like storage media with Windows built-in program, you can recover it intact with the storage media kept unused after data loss. In other words, you can recover lost data up to 100 percent, in case you have not used the particular drive after the event took place.
Data Recovery After Formatting Hard Drive
Hard drive formatting is a term that refers to two completely different tasks. One refers to the process of preparing a hard drive to boot from and for data storage purposes. This process is executed for brand new hard drives, as they cannot be used for any of the aforementioned tasks in RAW state. In contrast, the other one refers to deletion of the overall contents of the hard drive at once. Since we are discussing about formatting the hard drive the second way, the process requires deleting the drive contents using either the inbuilt program or external software.
Formatting the hard drive using internal program does nothing but deletes the entire data without further ado. You can easily recover data deleted in such a way using hard drive recovery software. On the other hand, recovery of data deleted with external software is subject to type as well as efficiency of the software. For instance, data recovery is not possible if you used disk wipe software, while deleting data normally (or disk formatting) enables retrieve data intact.
Data Loss and Recovery
Data loss situations, i.e. losing one or more files unknowingly or deleting them unintentionally are quite common. Unlike these scenarios, formatting a partition or the entire hard drive unintentionally, data loss while formatting FAT to NTFS or vice-versa, and many other similar scenarios cause massive data losses. Let us discuss these scenarios in detail.
Unintentional Partition Format
Losing data due to unintentional formatting of a partition refers to a scenario in which you format a wrong partition. For instance, instead of formatting Local Disk (d:), you formatted Local Disk (e:) and realized it afterwards. Such a situation generally encounters while installing Windows and leads to huge data loss.
Formatting FAT to NTFS
FAT file system based partitions are not able to store large files and have slow data read and write access speeds. Consequently, the overall performance of the computer falls down gradually with the decrease in the free space on the drive. On the other hand, NTFS file system enables drive partitions store large files without affecting the data read and write speeds much.
To attain high speed data read and write access as well as to store large files, users plan file system transition. However, since the process refers to partition formatting, data stored in the partition is deleted as the consequences of the process.
Recover Data from Formatted Partitions
Recovering crucial files from formatted partitions is certainly not like cutting a piece of cake. However, when you have professional formatted data recovery software, it indeed becomes somewhat like that. Recovering lost or deleted files after drive formatting (remember, not wiping) is totally based on the ability of the recovery software used. If the recovery software is reliable and efficient enough, it is feasible to recover lost data up to 100 percent. See how recovery is feasible:
Formatting the drive deletes the data stored on it and you no longer see it. Besides, the process makes the drive space free and available for further usage. Though lost data no longer show on the hard drive, it remains intact at its original location being invisible. The reason for that is that those files no longer have connectivity with their address table entries. In other words, deleting one or more files from the hard drive deletes their address book entries only and makes them unavailable. Consequently, such files do not show on the computer nor the drive space is shown as used.
Recovering lost, deleted, or inaccessible files (in this scenario) requires professional disk recovery software that has the ability to scan the particular drive thoroughly. With deeper scan in the drive sectors, the software discovers all such files and makes them available once again. However, it is recommended to save the recovered files on a secondary drive in order to preserve the odds for data recovery at a later time, if required.
Note: Make sure you use partition recovery software with formatted drive recovery option. Or else, you may get your data lost beyond recovery. Such software not only the data recovery is doable, but they also recover lost files without modifying their contents.