Summary: Check out this post to know how you can recover your deleted footages from any formatted Blackmagic pocket cinema camera card. See how Stellar Photo recovery software can restore deleted photos and video footages from formatted Blackmagic Pocket Cinema Card.
Blackmagic Pocket Cinema is an incredible camera when it comes to capturing travels, weddings, sports, or even shooting web videos and documentaries like a professional cinematographer. However, since the inclusion of 'Format Card' option in the camera, there are many complaints of deleted video footages from the formatted Blackmagic camera cards. Users often in haste format the card or the partition disk on it.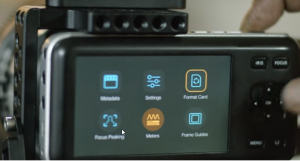 'I foolishly formatted my BMPCC SD card in camera. It had important HD videos and some RAW images. So far, I have used a couple of recovery programs but none has been able to find my clips on it. Please help!'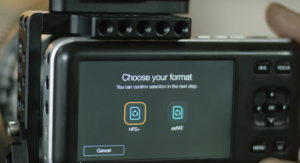 'I wanted to format exFAT but accidentally formatted HFS+ disk on the Blackmagic Pocket Cinema Camera card. Is there any recovery program that can retrieve my precious videos from HFS+ disk partition?'
If you are also one of those who lost precious BMPCC videos due to formatting, the only solution to recoup is an advanced Photo and Video recovery software.
'There are several photos and video recovery software. Which is right for my camera?'
Before you pick a camera card recovery software, it is important to understand the technicality of the kind of loss you are dealing with
Your Blackmagic Pocket Camera is a high-end 4K digital film camera. It records up to 60 fps in 4K and 120 fps for windowed HD.
The camera uses CinemaDNG RAW and Apple's ProRes 422 HQ QuickTime codecs, and stores photos and videos in SD/UHS-II and CF cards.
This means you have lost not only a piece of work or a precious memory but also high quality Photos and Video footages, which are not easy to recover with their original quality intact.
Thus, carefully pick Blackmagic camera recovery software that effectively restores such Photos and videos while maintaining their original quality.
Checkpoints when choosing Blackmagic Recovery SW
Recovers from formatted SD cards and media
Supports recovery of CinemaDNG RAW or ProRes footages
Works with both ExFat and HFS+ file system
Supports recovery from SD and CF cards of Class UHS-I & II
Safe to download on Mac and Windows
Stellar Photo Recovery is a one-off software that has all that's required in an ideal Photo recovery application. It gives unparalleled results after scanning a formatted BMPCC card. The application deep scans the Blackmagic camera card and recovers all the lost photos and videos, irrespective of the file format. The efficient algorithms recover RAW footages without hampering their original quality.
The simple and advanced software restores 4K CinemaDNG RAW and ProRes videos in no time. You need to just – Scan, Recover, and Save.

In Steps: How Stellar Photo Recovery restores deleted Photos and Video footages from formatted Blackmagic Pocket Cinema Card
Connect the Pocket Cinema Camera card to computer
Launch Stellar Photo Recovery Software on your Windows/ Mac system
Select the camera card on Select Location screen and click Scan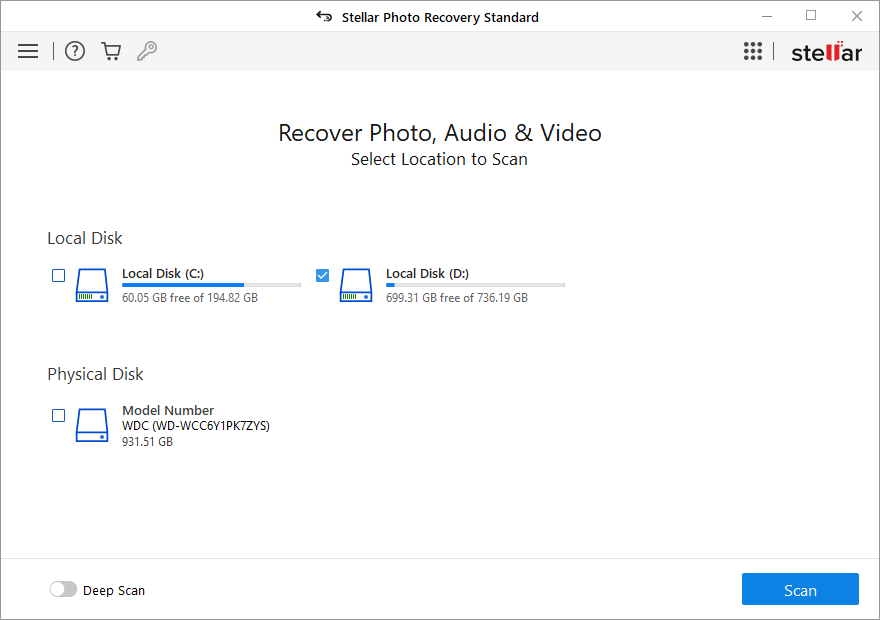 Click 'Scan' and wait until the scan process finishes.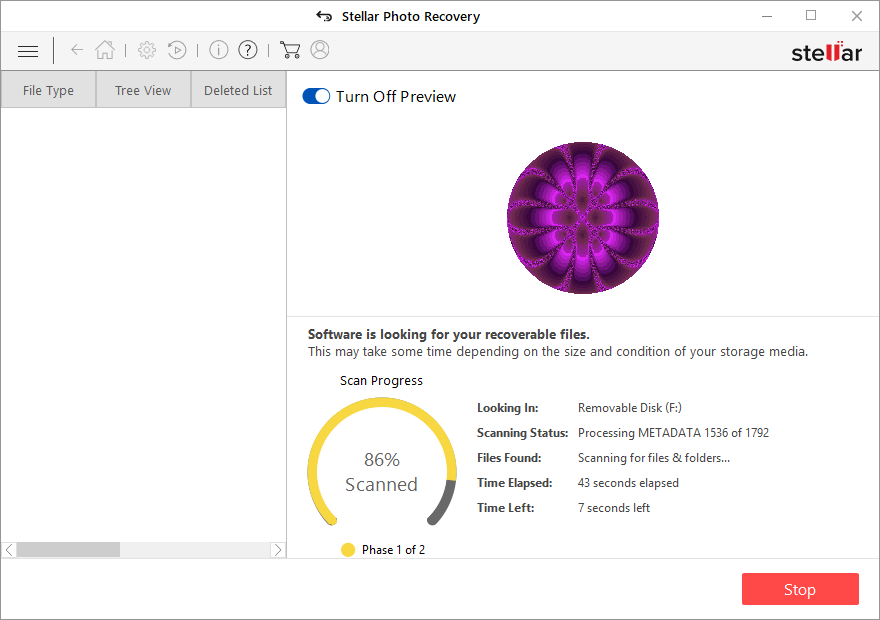 A list of found photos appears. Preview, Click Recover.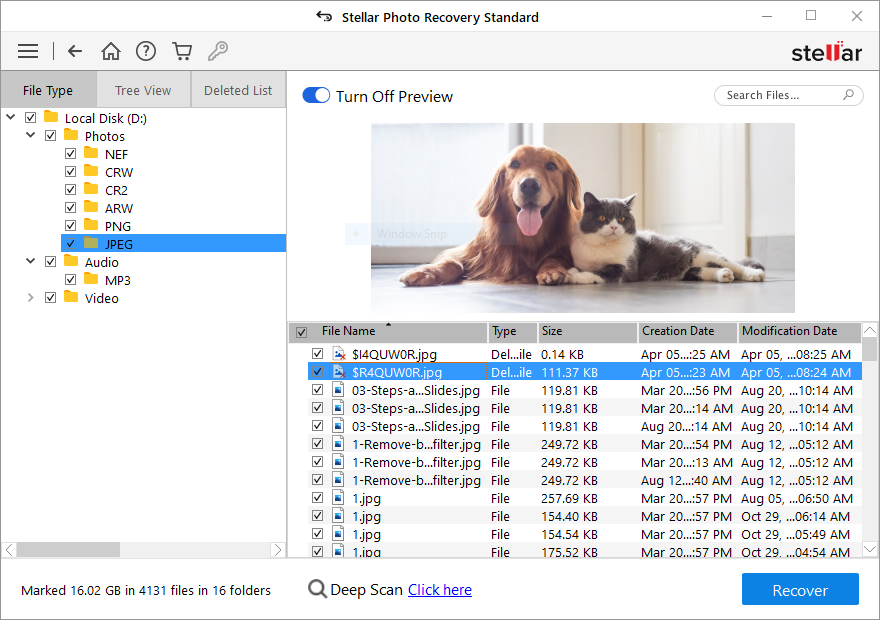 Save the recovered photos at the desired location.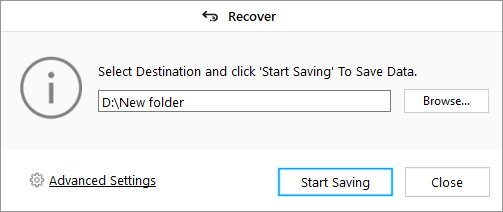 STOP using formatted Blackmagic Camera Card!
Do not use the formatted Blackmagic camera card as soon as you realise the loss.  Overwritten storage media drastically reduces the chances of 100% successful recovery.
Professionals recommend, protect your camera videos than repent later.
Blackmagic and other cameras commonly use SDHC, SDXC, microSD cards, or CFast cards for recordings. But the fact is that the videos and photos in these cards can be lost easily anytime due to formatting, corruption, or physical damage. Seasoned photographers always follow the golden rule of 'Prevention is better than cure.'
PRO TIPS: Protect footages in camera cards
Use multiple small capacity SD cards instead of a single large-sized card
Do not use SD card when it is low on storage
Do not use SD card in low camera battery
Carefully insert/remove SD card from computer and camera
Maintain multiple backups, prefer Cloud backup
Nevertheless, if unfortunately, you have lost your 4K videos and RAW Photos from any of Blackmagic camera like Pocket Cinema or Ursa Mini due to formatting or other reason, trust Stellar Photo Recovery to get back your precious work or memories. The 100% secure and safe camera card recovery software ensures you get back what you have lost without compromising on quality.
Want to evaluate before buying? Download the demo version here.