June 29th, 2016
Stellar Launches Version 7 of its Flagship Data Recovery Software "Stellar Phoenix Photo Recovery"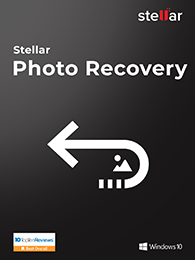 METUCHEN, N.J., June 29, 2016: Stellar Data Recovery, a globally acclaimed data recovery, data migration and data erasure solutions provider has launched version 7 of its popular software 'Stellar Phoenix Photo Recovery'. The new version of the software has a brand new user interface that simplifies recovering lost photos, music and video files from a variety of storage devices like Hard Disks, Memory Cards, Phones, Cameras etc. It has received important performance upgrades which have improved recovery results and now supports recovery from encrypted drives. This software is available for both Mac & Windows Operating System.
Stellar Phoenix Photo Recovery is a robust and effective software that supports recovery of photos, music, & video files for more than 100 files types. HD MOV, EPS, CR2, CRW and other raw formats are supported by this software. There is a convenient option to add a new file type to the software for data recovery. Users can now precisely know the duration it will take for the software to scan their storage device completely for data recovery.
"We have worked upon improving our understanding of consumer's expectations from our software from a functionality and usability perspective. Certain insights received helped us improve the accessibility of some key features that users demand. The upgrades that this software has received, significantly improves performance and we are certain that it will continue to win the confidence of consumers globally," said Mr. Sunil Chandna CEO, Stellar Data Recovery.
Pricing & Availability
Stellar Phoenix Photo Recovery v7 is available as a try before buy software for both Mac & Windows OS. It supports the latest Mac OS X El Capitan and Windows 10. Scanning & preview features are available in the FREE version. To save recoverable files, a license should be purchased, which is affordably priced at just $49.99. These can be downloaded from
Windows: https://www.stellarinfo.com/digital-media-recovery.htm
Mac: https://www.stellarinfo.com/mac-photo-recovery.htm
About Stellar Data Recovery
Stellar Data Recovery is an ISO 9001:2008 certified organization specializing in data recovery services & software for data recovery, data migration & data erasure. Since 1993 Stellar Data Recovery has served more than 2 million customers globally across 190 countries. The company is present across North America, Europe & Asia.
Contact Information
Sharadendu Tiwari
Voice: +1 877 778 6087
Mailto: pr@stellarinfo.com
Web: www.stellarinfo.com