Stellar Converter for NSF allows the users to save specific data with the help of 'Apply Filter' feature.
Follow these steps to use 'Apply Filter' option:
In the Destination Dialog box and click on Apply filter link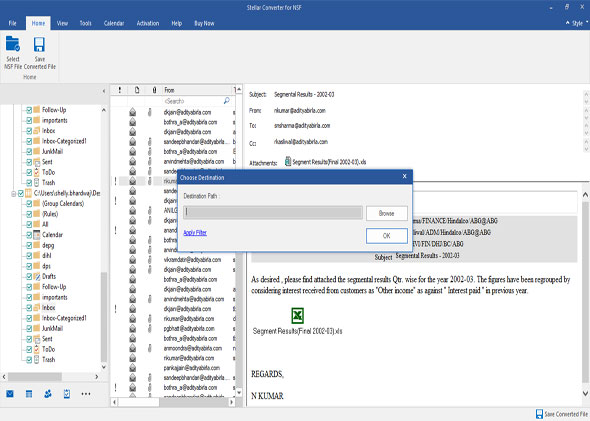 The 'Apply filter' window opens.The following two options on the 'Apply filter' help you select mailbox data –
Date Range – is used to Specify the date-range to exclude or include the data for those dates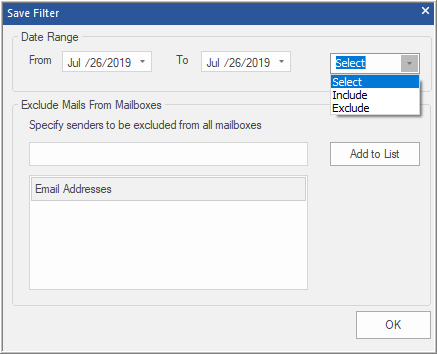 Exclude Emails from Mailboxes – is used to specify the email addresses to exclude emails and other communications with that address
Specify the Date Range in the From and To fields
From the drop-down list, select 'Include' to save the converted files for that date range

Alternatively, select 'Exclude' to exclude the emails for the selected date-range

To exclude emails from specific senders – enter the email addresses manually in the box specified below the 'Specify senders to be excluded from all mailboxes' and click the 'Add to List' button followed by 'Ok'.Save the converted data in existing or new PST, MSG, or EML format.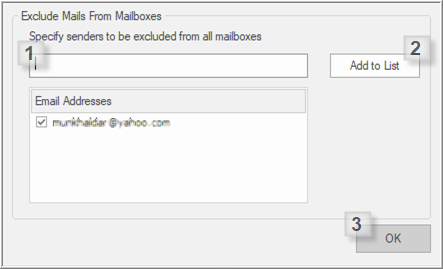 Click 'Save Converted File' button on the main menu. Select the radio button for the format to save the converted file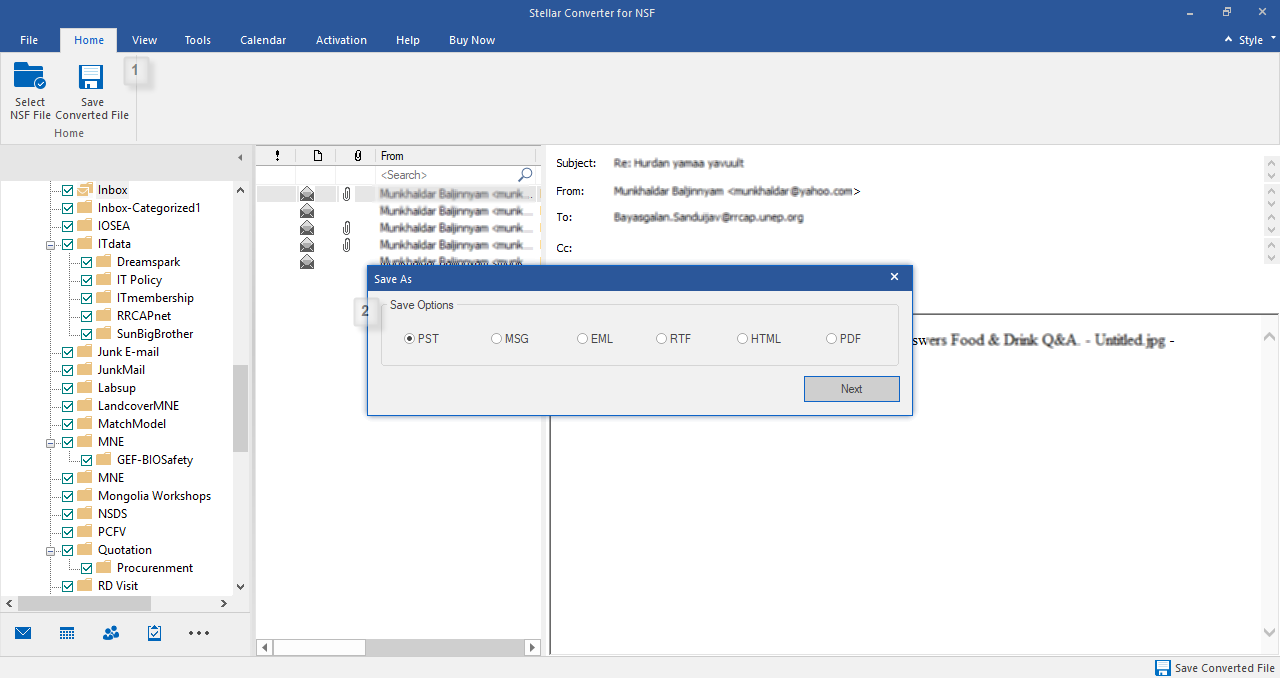 From the next dialog box, click 'Browse' to select the location to save the converted files. Click Save. All the mailbox items after applying the filter are saved in the specified format, at the specified location.
Click Ok and verify the content of the saved file.