Batch Conversion Module of Stellar Converter for NSF Technician edition allows users to convert multiple NSF files with the help of the Batch feature.
Follow these steps to convert multiple files to PST:
Launch the software and click 'Batch Conversion'

A rich graphical user interface resembling the interface of Microsoft Office 2016 allows users to form a 'Batch' of NSF files         
Click on the main menu followed by Batch Conversion
Drag and Drop the NSF files to add them into the software. Alternatively, click on 'Add' button to choose the location to select the NSF files. You can add up to 4 NSF files in a batch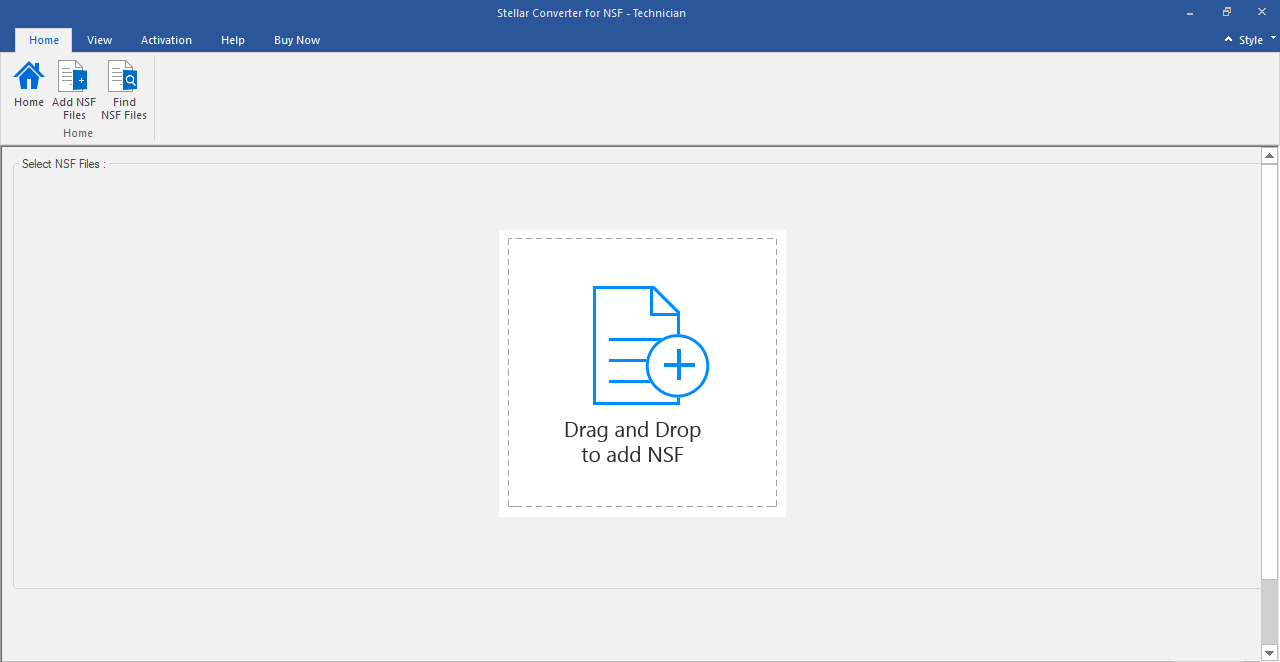 The software displays the 'Conversion Options' on the right. Select from the available options:
Convert Mailbox – Converts and saves NSF file as PST at original file location
Convert and Split by Size – Converts NSF file into PST and splits the converted PST file as per size – 5GB/50GB etc. before saving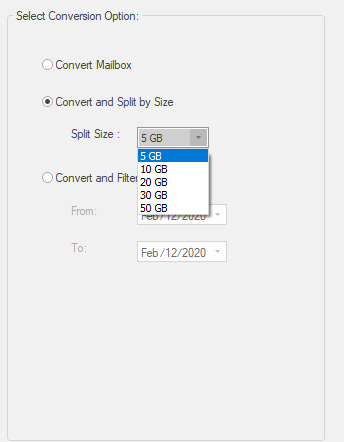 Convert and Filter by Date – Converts NSF to PST format and saves PST data for selected date range.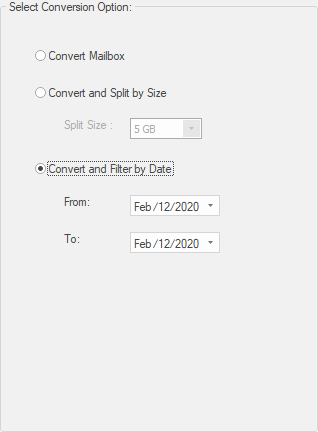 Click 'Convert' to save the converted files at source file location. Alternatively, click the link - 'Click Here', available at the end, to change the destination path for saving converted PST files.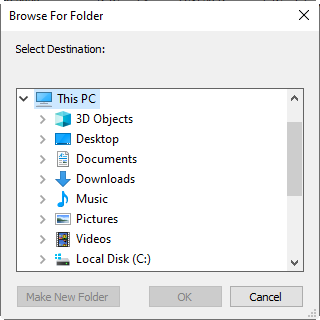 The Batch Conversion module converts multiple NSF files and saves them in PSTs, as per the specified size or date at the preferred location.