The Advanced Repair feature of Stellar Repair for Video uses sample files to repair severely corrupt videos.
A sample file is a working video file captured from the same device in the format as your corrupted video file. Stellar Repair for Video uses the sample file's information like format, encoding, manufacturer, device, bitrate, FPS, resolution, to repair severely corrupt videos.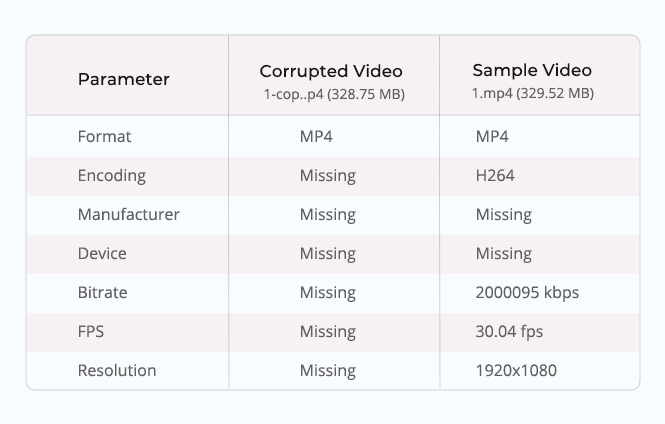 Here's how to repair a severely corrupted video using sample file.  
Launch Stellar Repair for Video and click Add File to insert the corrupted video file.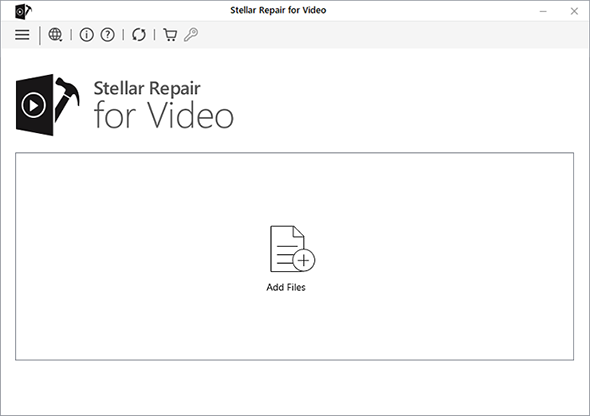 Once you finish adding the videos, click 'Repair' to start repairing.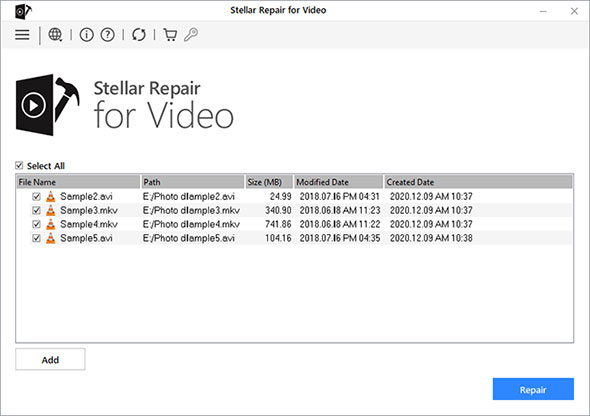 Once the repair process is complete, you can see a list of repaired videos. In this list, you can see some videos are not repaired. Click the 'Advanced Repair' link present under Type attribute.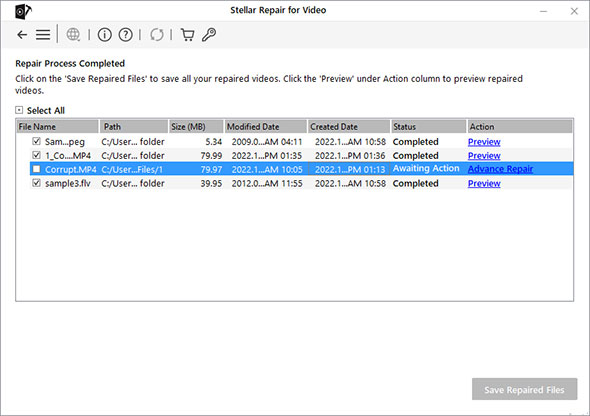 Click Next in the Advanced Repair information dialog box.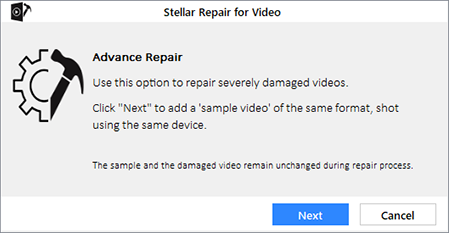 Click Browse to select and add the sample file.
Select the option 'Apply to all files of same format' to use the selected sample file for repairing all the corrupted videos in the list. Click Repair to start the process.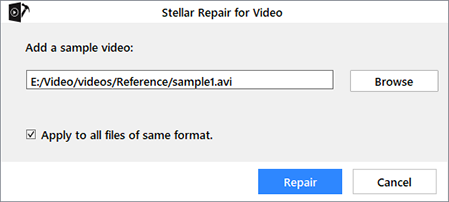 Once the repair process completes, a 'Repair Complete' dialog box appears. Click OK to finish the process. Preview the repaired videos, then click Save Repaired Files to restore the repaired videos to a desired location.