While configuring the RAID array, different parameters are defined, such as start sector of each RAID disk, block/strip size, parity delay/repetition, and parity order. All these parameters are required to build the RAID using Stellar Data Recovery Technician. Once you provide values of all the corresponding RAID parameters, the RAID is built by the software. Afterwards, you can perform the required data recovery operations. Below steps will guide you through the entire process:  

Steps to recover data by building RAID in case you know all the parameters:
Launch Stellar Data Recovery Technician.

Click "Next" on the initial screen and then from "Recover From" screen select the RAID Recovery button.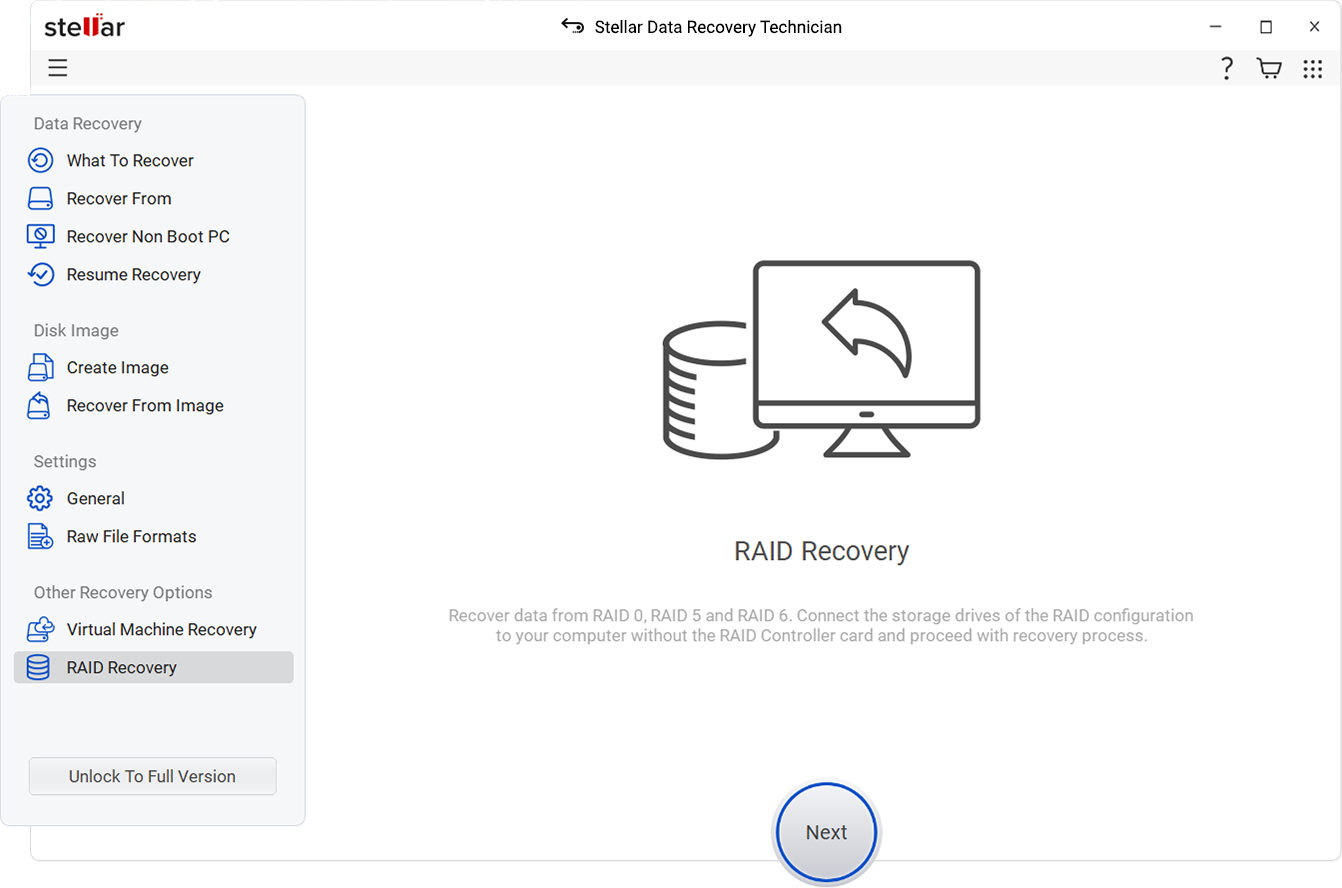 The software opens the  RAID Reconstruction window. The window lists all the RAID drives, including the new drive replaced for the damaged drive as a missing drive. Choose the hard drives for reconstructing the probable RAID.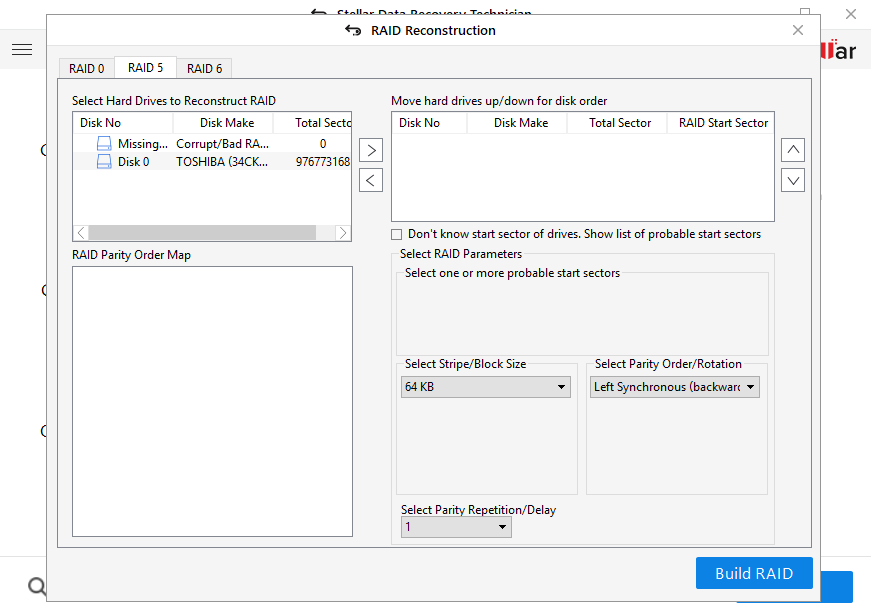 Arrange the hard drives in their exact order inside RAID array with the up and down button. Click the space under RAID Start Sector and enter the corresponding value.
Under the section, Select RAID Parameters, choose the Strip/block size, Parity Order/Rotation and Parity Repetition/Delay from the drop down boxes.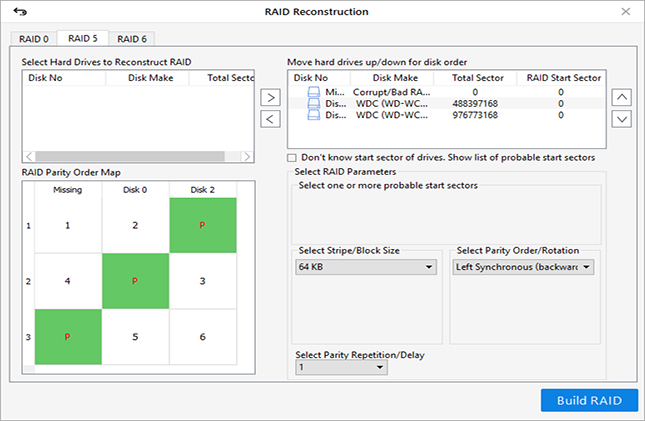 Click the button, BUILD RAID, which will show one single RAID drive instead of the selected physical hard drives. Select the single RAID created and click the Show Volume List button to initiate the data recovery process.
Note: In case the software fails to build a RAID, it shows another option Create Virtual Drive. On the virtual RAID drive, you can perform Raw Recovery and Search Lost Volume operations.
The probable RAID volumes or the virtual RAID drives are displayed on the main screen of the software interface under the RAID Recovery button. Select either of them and click the settings icon from the tool bar.
Note: Here you can find two buttons Reconstruct RAID and Load Constructed RAID. With the Load Constructed RAID button, you can select another RAID construction from the list of probable RAID constructions. You can click the Reconstruct RAID button to construct RAID from scratch once again.
A flying pane will open towards the right-hand side of the interface, which lists all the data recovery options, including Quick Recovery, Deleted Recovery, Advanced Recovery, and Raw Recovery.
Click the recovery option and recover data from the selected RAID volumes or the virtual RAID.