Stellar Converter for EDB can convert mailboxes from Hosted Exchange or online EDB to PST format. The software connects to the database, extracts mailboxes, and saves them in corresponding PST files.
Steps to convert online EDB to PST
To convert mailboxes to PST from a Hosted Exchange or Online EDB, follow these steps:
1.  Launch Stellar Converter for EDB and click Hosted Exchange.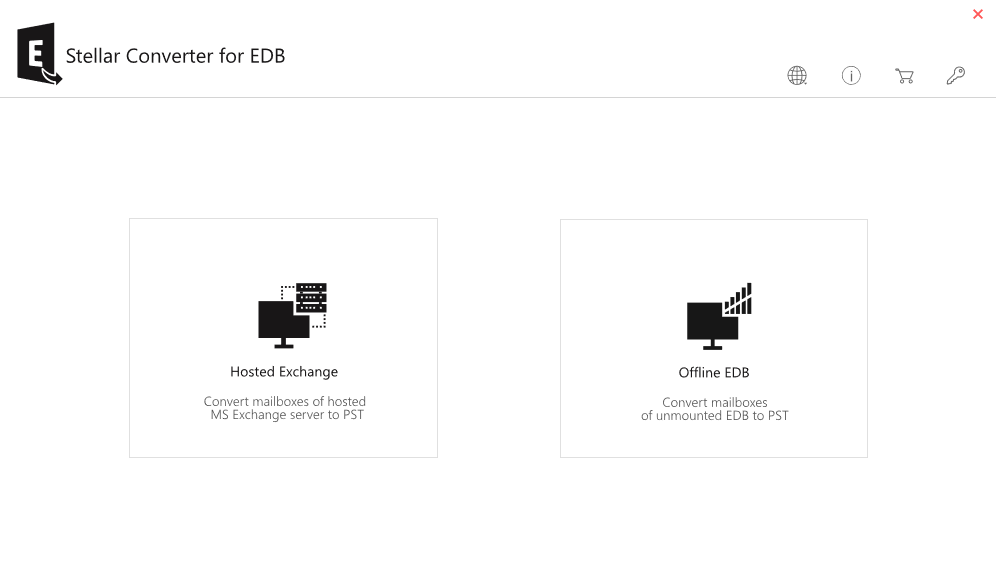 2.  Select Connect to single mailbox option to export single or select Connect to all mailboxes on the server option to export multiple mailboxes from online EDB to PST. Also, unselect the 'MS Exchange Server 2010 and higher' option.
3.  Then enter the Admin Email, Server Name, and User Password. Then click OK.
4.  A Users List is displayed with the Status of connected and disconnected mailboxes.
5.  To connect disconnected mailboxes, click on the 'How to Connect disconnected mailboxes' link. Otherwise, click OK.
6.  Then click 'Save' button on the Home menu and choose 'Save As PST'.
7.  Click 'Next' and then click 'Browse' to choose a save location.
8.  Click 'OK' to start saving the mailboxes in PST.
This will export all connected mailboxes from Hosted Exchange or online EDB to PST without affecting the server or causing downtime.