Thunderbird (or Mozilla Thunderbird) is an open source email client, which provides news and chat services as its additional features, and is available as a freeware app for multiple OS platforms. This email client has been popular in its time, featuring email management, junk filtering, extension and themes, standards support, multiple file formats support, cross platform support, and more.
Today MS Outlook has almost replaced Thunderbird and people are now looking for a way to migrate Thunderbird to Outlook. The process requires converting the MBOX file (located at: C:\Documents and Settings\Administrator\Application Data\Thunderbird\Profiles\wspaeqja.default\Mail) storing email messages on Thunderbird to its corresponding Outlook data file.
Stellar Converter for MBOX lets you perform the intended conversion of MBOX file into PST file, containing all your emails intact. To figure out how you can do it, follow the steps mentioned below to export Thunderbird to Outlook:
Step1: Go to Start menu and run Stellar Converter for MBOX, and then choose Thunderbird in the 'Select Mail Client to be converted to Outlook PST' window" (as shown in the screenshot below).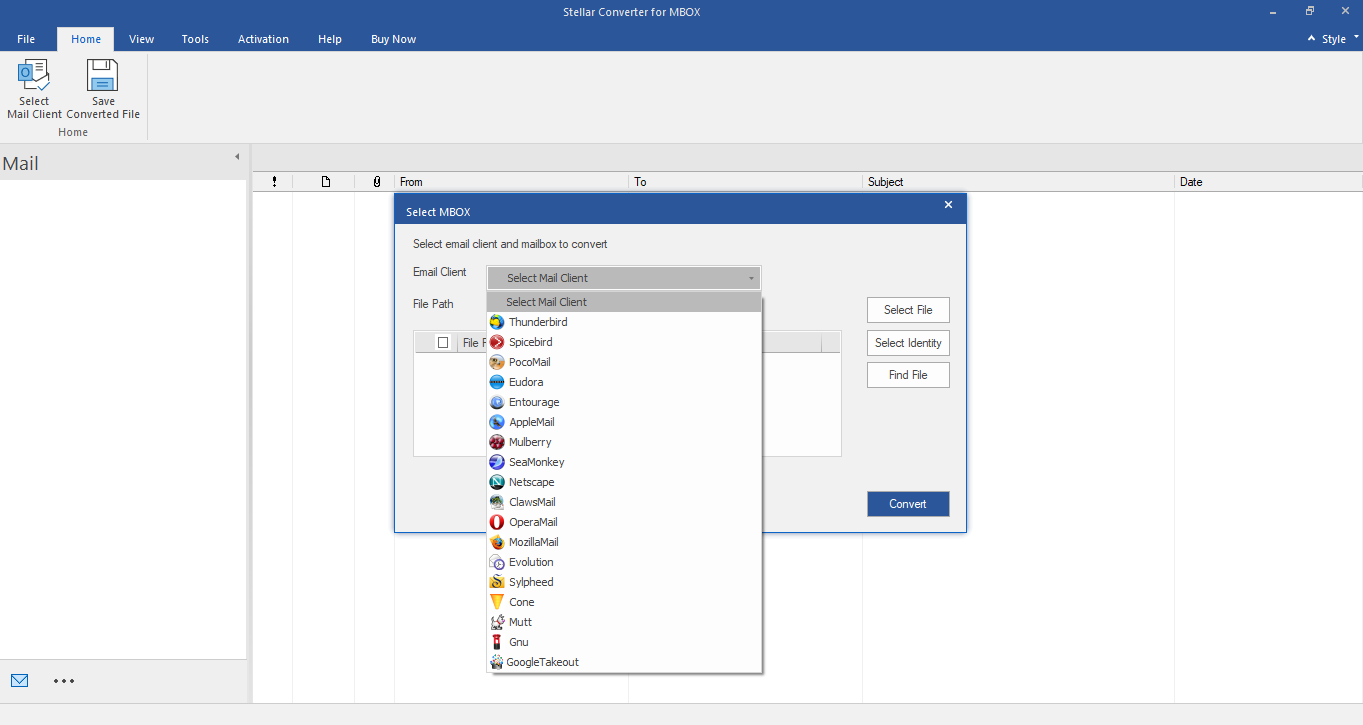 Step 2: In Select File/Folder dialog, click the 'Select File' button and browse the MBOX file stored on your computer.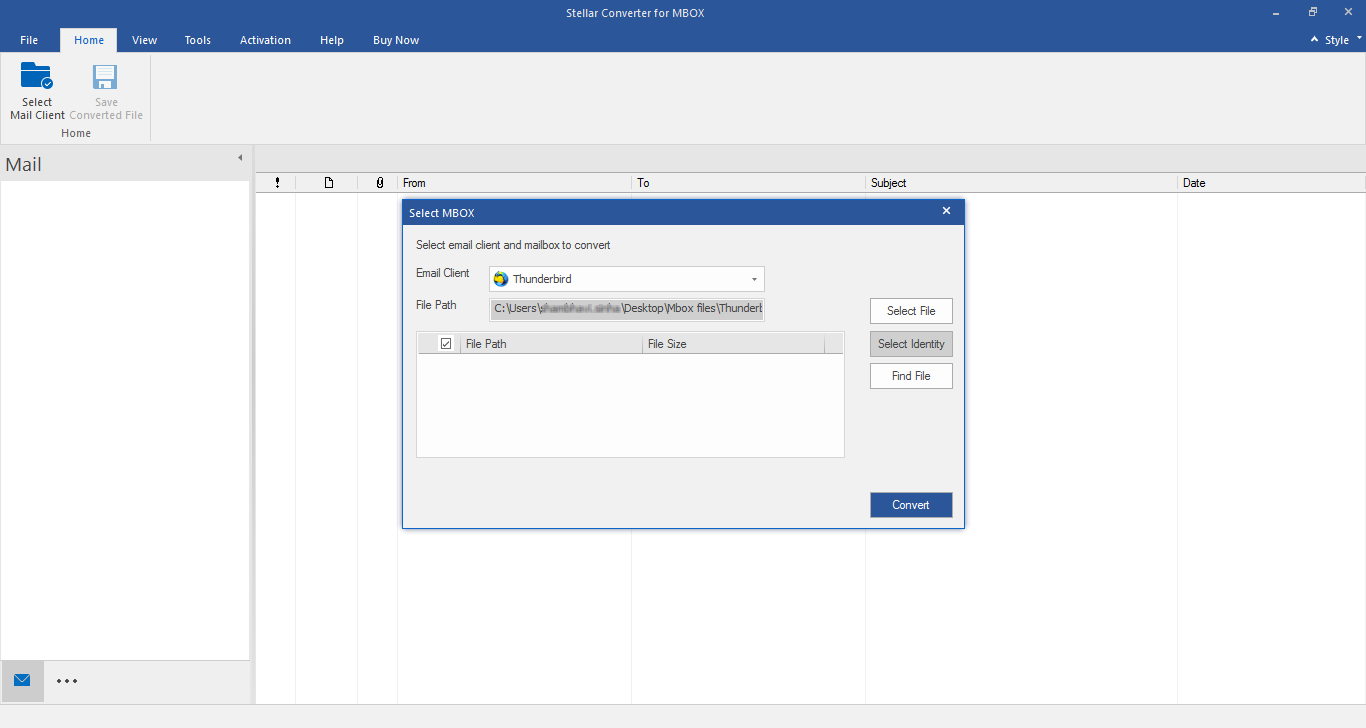 Step 3: After selecting the MBOX, file to be converted, click the 'Convert' button to initiate the PST conversion process (as shown in the screenshot above).
The software creates a tree view of the mailbox folders at the left. Select a folder to reveal the messages it contains, and then preview them at the bottom.
Step 4: Click 'Save' to save converted messages.
Step 5: Choose if you want to save the converted email messages in a new PST file or Export to Existing Profile (as shown in the screenshot below).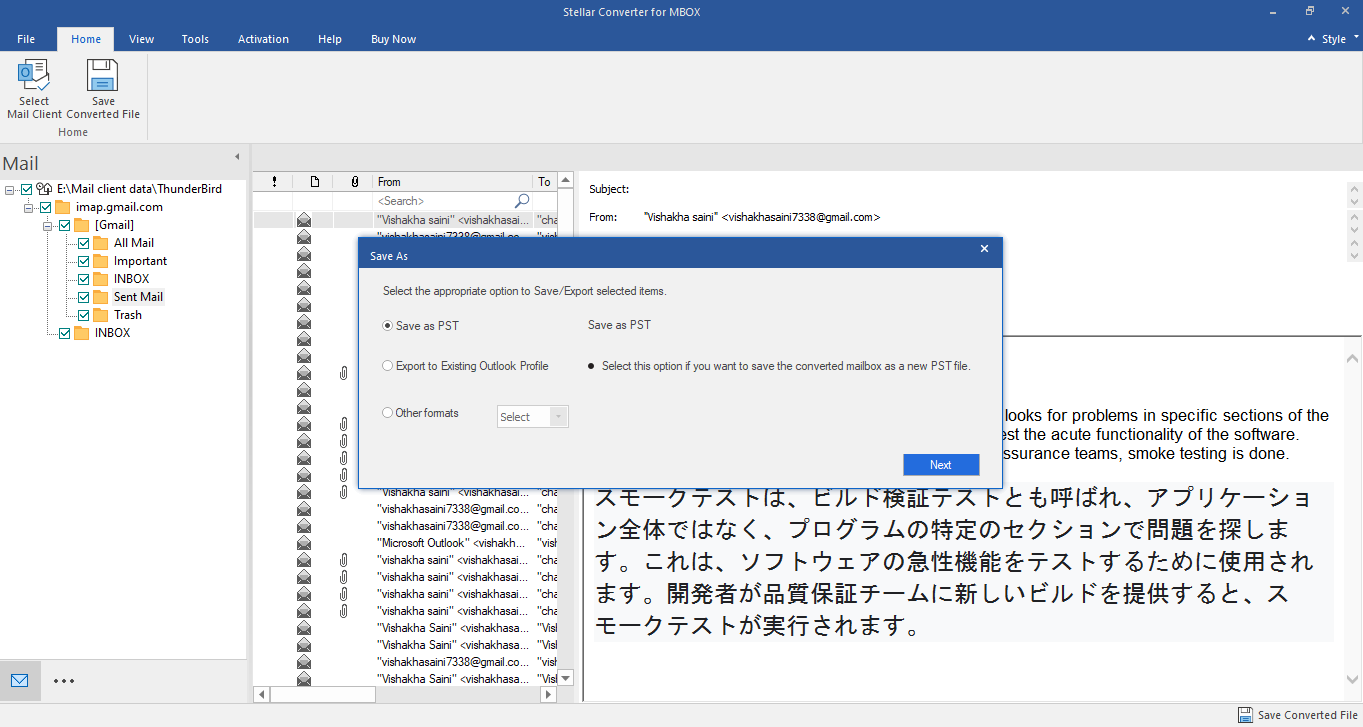 Step 6: If you choose to append into an existing PST file,  select an Outlook profile or an Outlook PST (as shown in the screenshot below).

Click 'OK' to save the converted email messages, and then import Thunderbird to Outlook or Thunderbird converted PST file into Outlook.