Stellar Converter for MBOX is a useful utility to help users in migrating to MS Outlook by converting the MBOX files of their email clients into equivalent PST files. With this utility, you can convert mailboxes of Eudora, PocoMail, AppleMail, Thunderbird, Spicebird, and Entourage email clients to easily importable Outlook PST files. The software is easy to use and converts MBOX to PST in few easy steps as below:

Steps to Convert MBOX to PST:

1. Launch Stellar Converter for MBOX software and from the main interface; choose the required email client for conversion.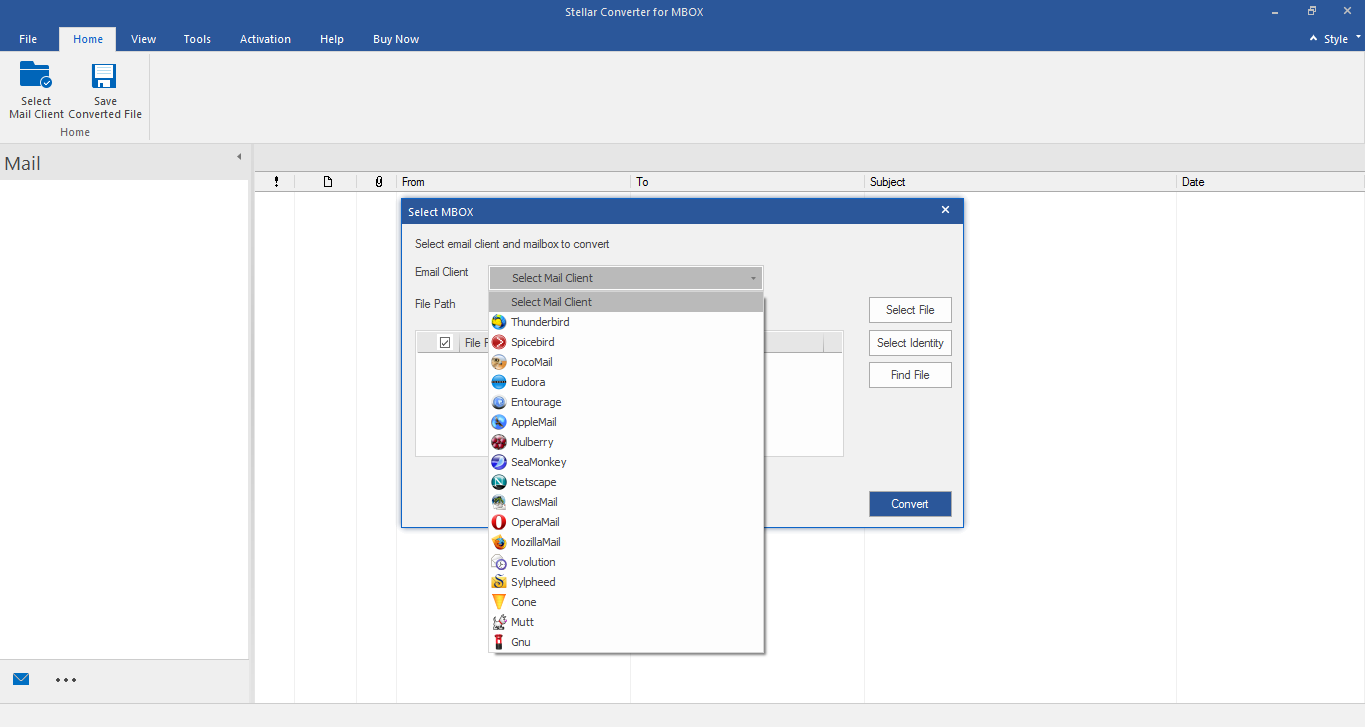 2. If you know the location of the MBOX file, select the desired MBOX file from its location by clicking the Select File button. If the exact location of the required MBOX file is unknown, then click the Find File button to search all such files in a specified volume, folder, or sub-folder. You can also click the Select Identity button to convert all MBOX files inside the identity folder at-a-time.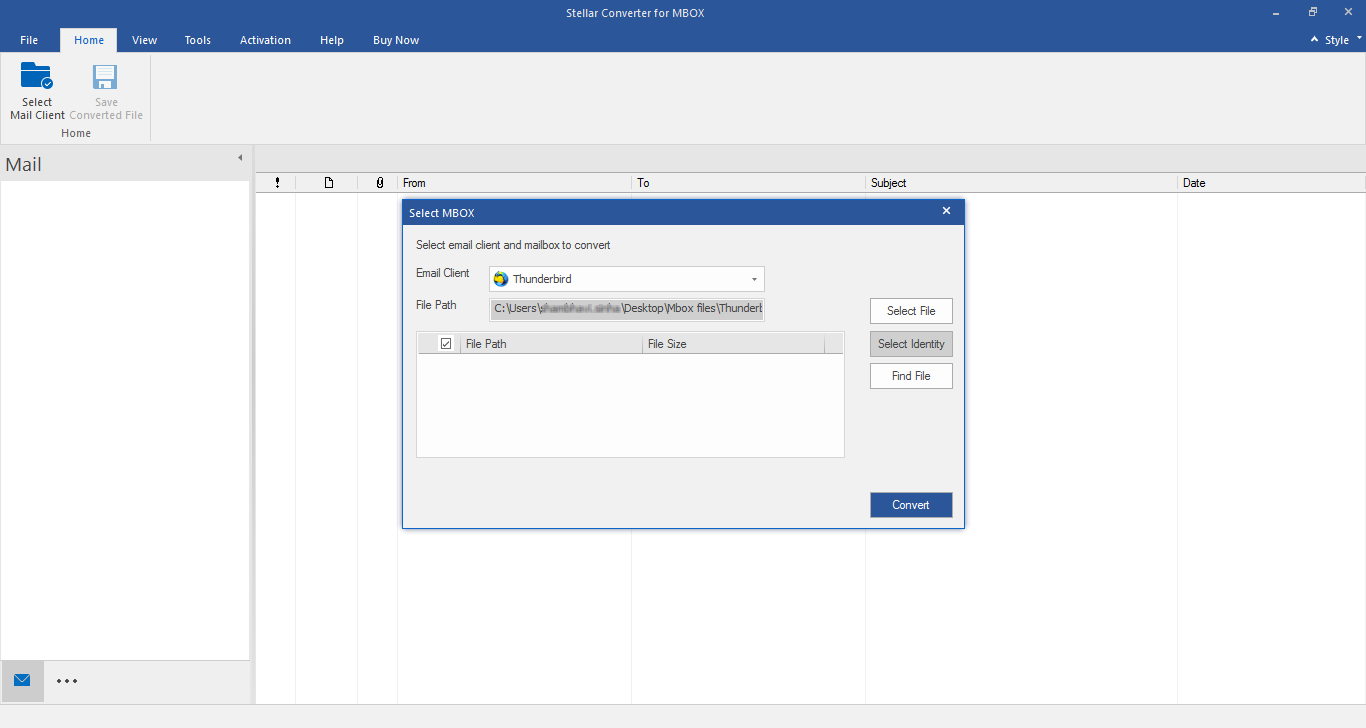 3. On clicking the Find File button, the software opens the Find File dialog box. Provide the file type and the desired volume to be scanned and click Start to list all MBOX, MBX, MacMBOX, and Apple Mail files found in the selected volume. Select the desired file and click the Convert button to start the conversion process.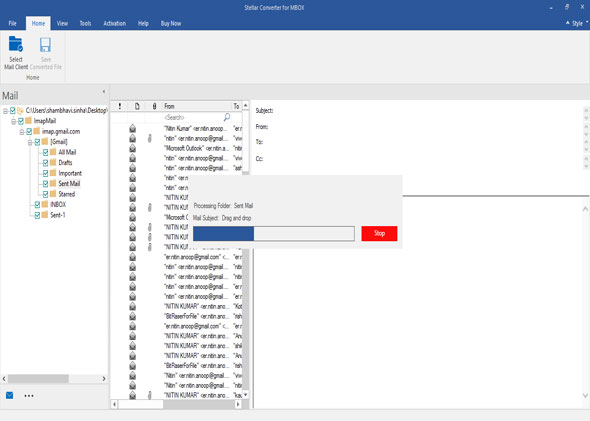 4.  After a successful conversion, all converted mail items get listed as a tree structure in the left-hand side pane of the interface. You can select the mail folder from the right pane, click the mail item from the top right pane and see the preview.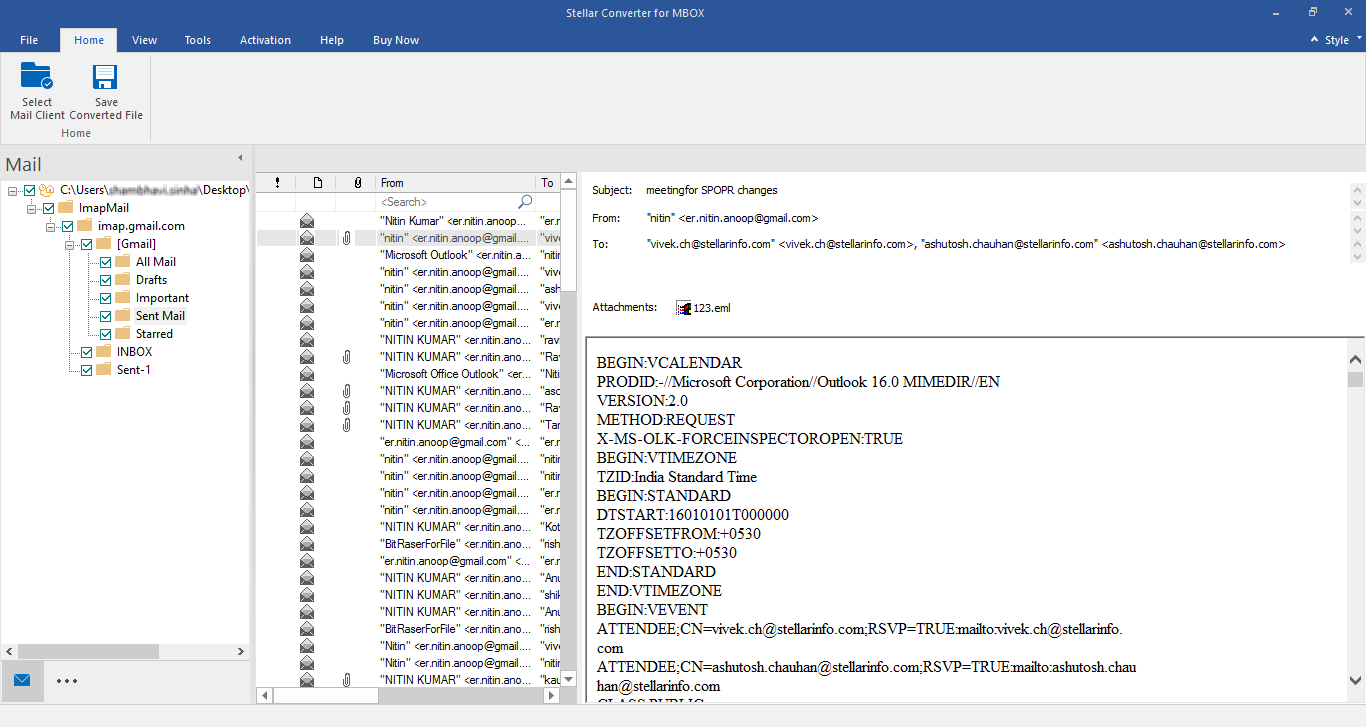 5. Check-mark the required mail items from the left-hand side tree and click the Save Mails button on the toolbar to save them. Here, the software provides options to save the converted mail items as a new PST file or append to an existing PST file. Choose the option as per your requirement and specify the destination location for saving the PST file.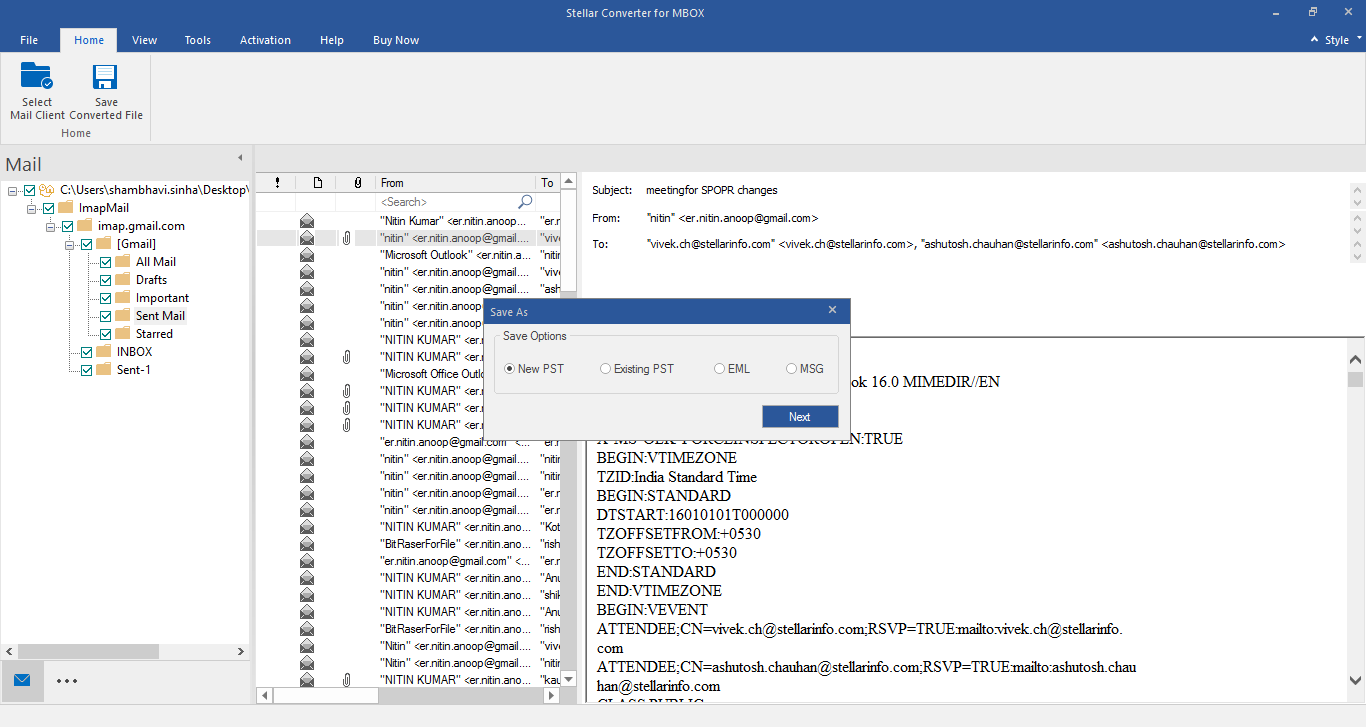 6. After successful completion of the saving operation, the software shows a dialog box with the message Selected file(s) saved successfully as in the below screen shot.