To migrate Mozilla Mail to MS Outlook, convert the MBOX file of your Mozilla Mail account into PST and then import the converted PST file in Outlook that is installed and configured on your system. The reason of need of conversion is that is Mozilla Mail and Outlook store all their data in MBOX and PST file respectively. Further, Outlook does not recognize or support MBOX file. 
To convert Mozilla Mail MBOX file to Outlook PST format in easy steps, use Stellar Converter for MBOX. With it, execute the steps mentioned below:
Steps: 
Download, install, activate and launch the software.
          The main GUI of the software, 'Select Mail Client to be converted' is displayed.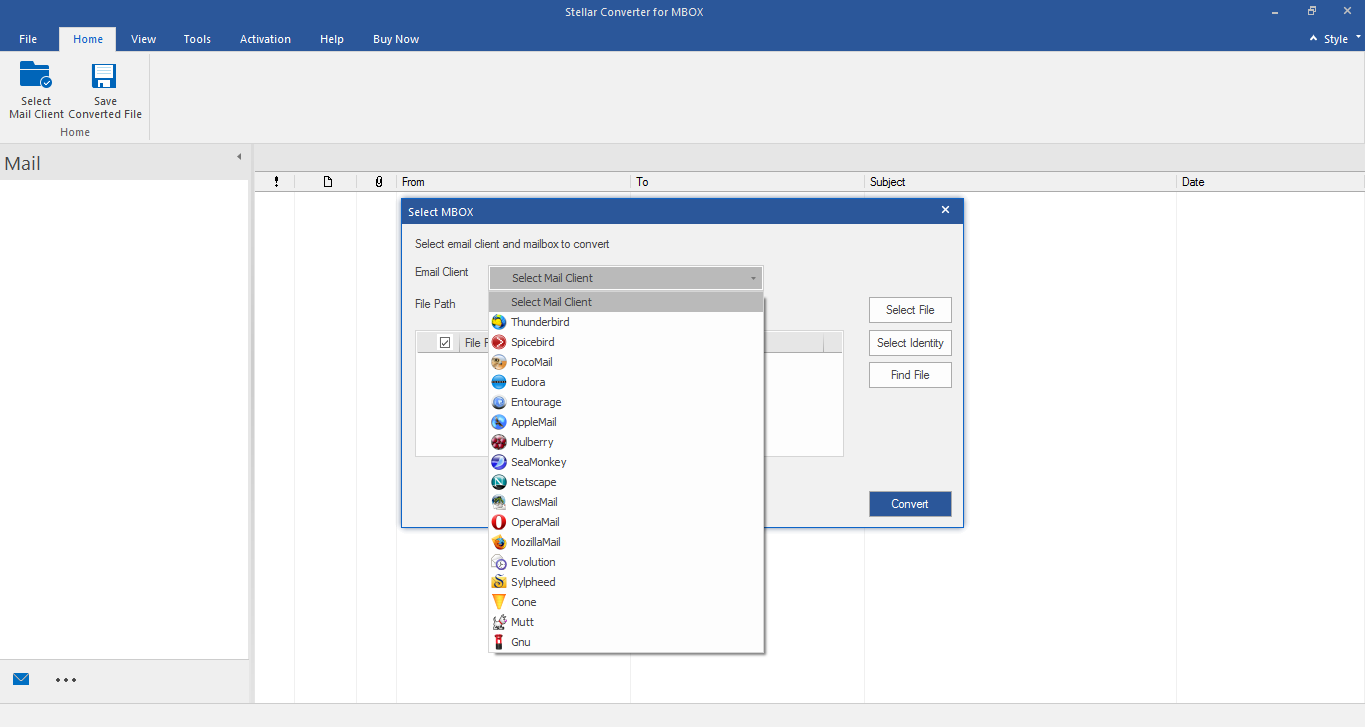 Select 'Mozilla Mail' by giving a click on its icon. 
In 'Select File/Folder Path', do the following:

Click 'Select Identity Folder' button to choose Mozilla Mail 'MBOX' files.
Click on the 'Convert' button.
The 'scanning of Mozilla MBOX file' begins, which is shown in the image below: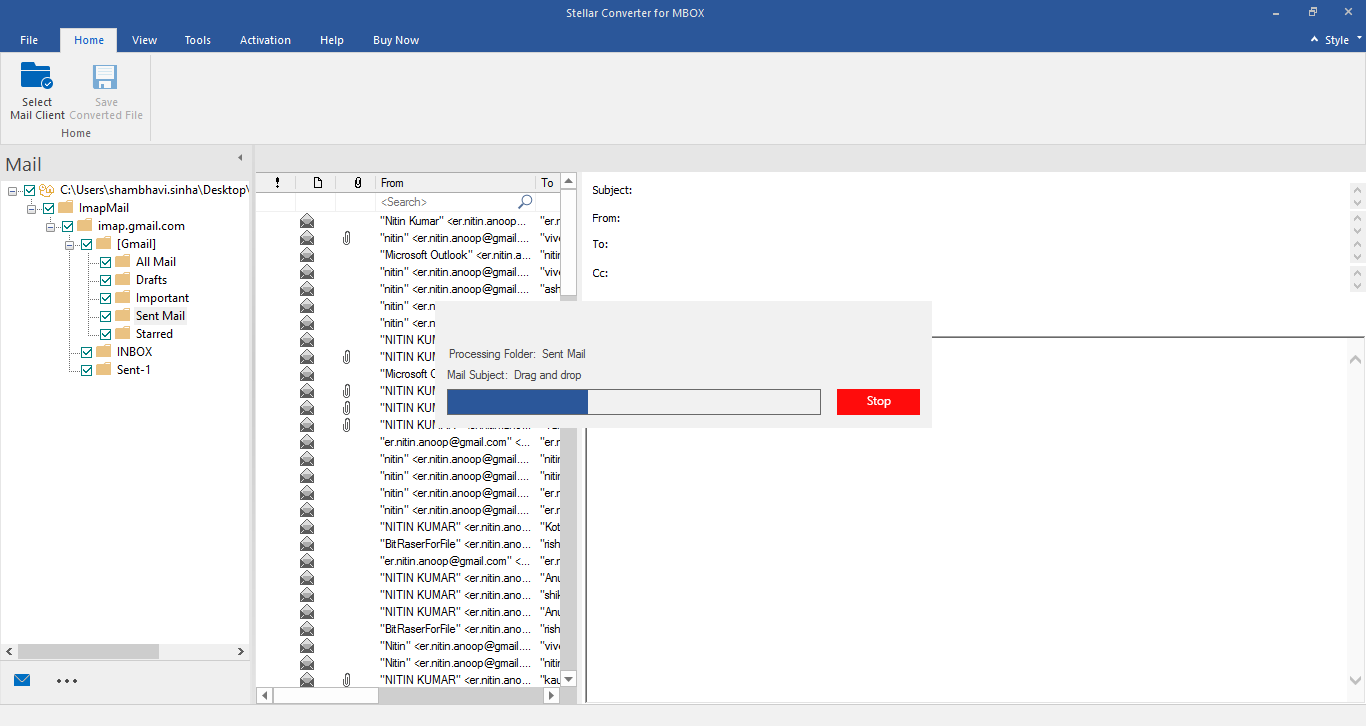 After the completion of 'MBOX file scanning' process, the 'preview' of all the converted mailbox components is displayed. This is shown in the image below: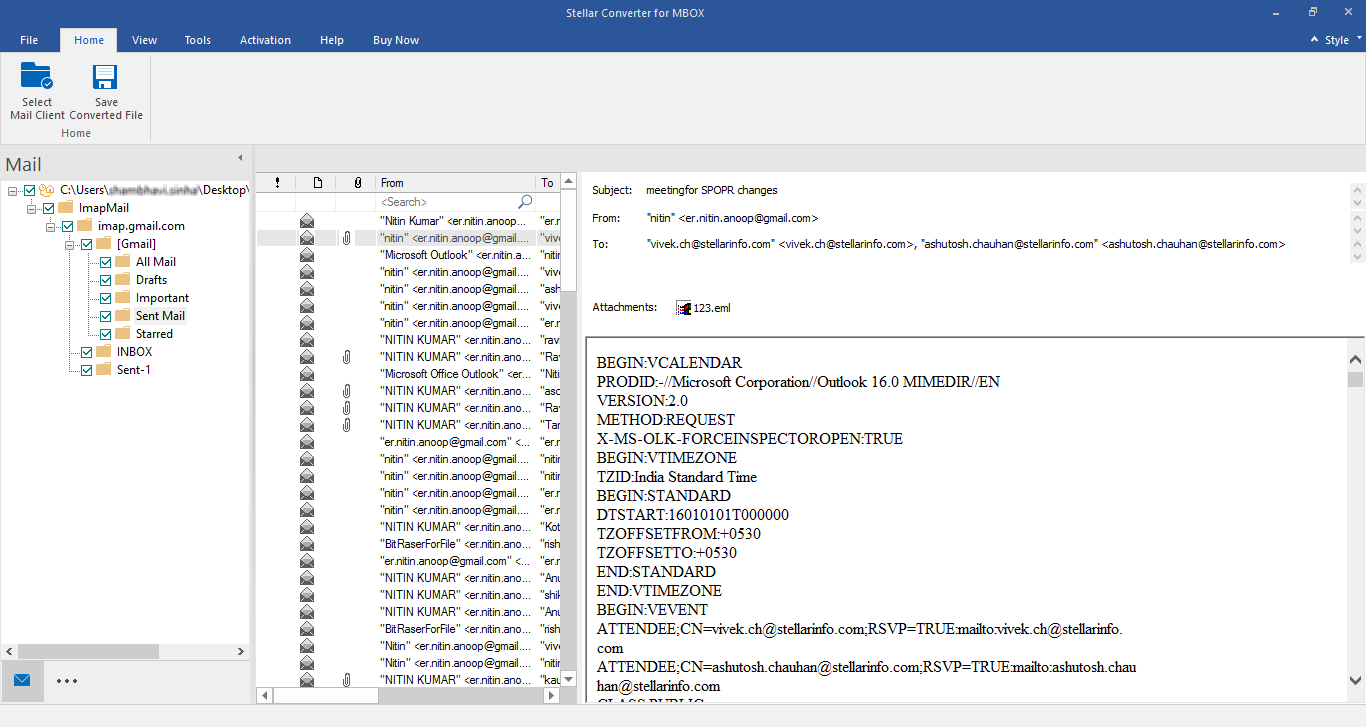 Click on the 'Save Converted Mailbox' icon for saving all the converted mailbox data items.
          The 'Save File' dialog box come up.
In the 'Save File' dialog box, do any of the following:
Select 'Save as a new Outlook PST file'. Then, click on the 'Browse' button to choose the path of the new PST file. 
Select 'Append data to the existing profile, PST file'.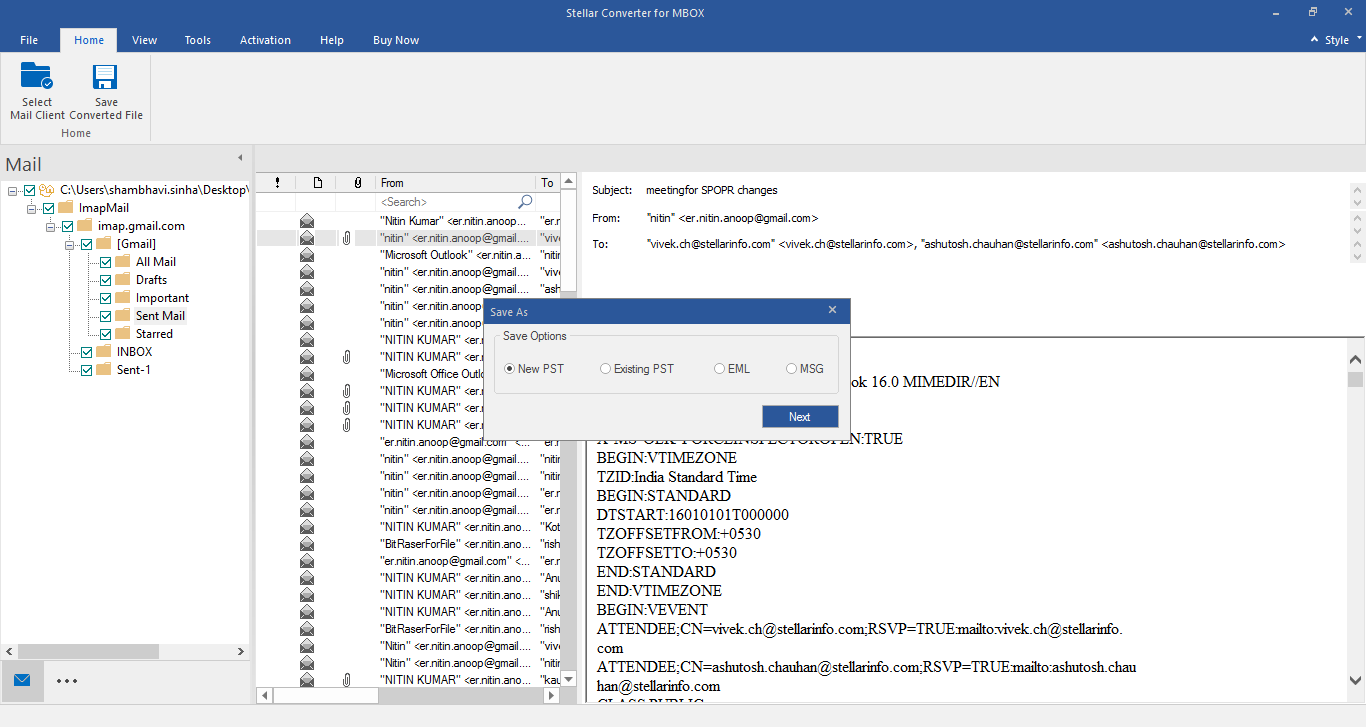 Finally, the data is successfully saved in the PST file.
By following these simple steps sequentially, you can convert Mozilla Mail MBOX file to PST format. Further, import this PST file into Outlook using 'Import' that is an inbuilt feature in Outlook.