To recover the deleted records, from corrupt access database (ACCDB and MDB file), users need to download and install Stellar Repair for Access tool. The software works on all the versions of Access database including 2019, 2016, 2013, 2010, 2007, 2003, 2002, and 2000 installed on Windows 10, 8.1, 8, 7, Vista, 2003, and XP versions. 
Steps to recover deleted Access records from the database are as follows:
Launch Stellar Repair for Access tool. The main screen of the tool will display a dialog box.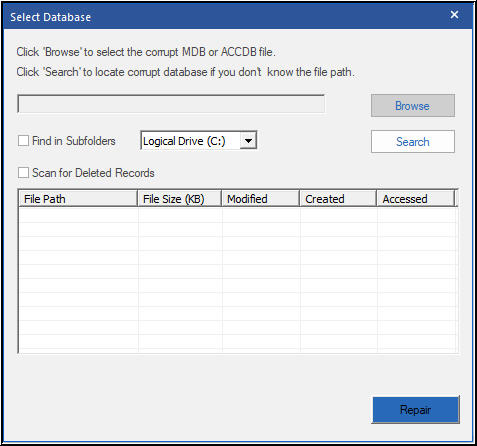 Click on Browse to upload the corrupt database file to the tool panel or click on Look in to search for the Access file at a particular volume on the drive.
If the exact location of the file is unknown, click on the Search button to search for the appropriate file.
Make sure that the checkbox associated with Scan for deleted records option is selected or check-marked to recover the deleted records.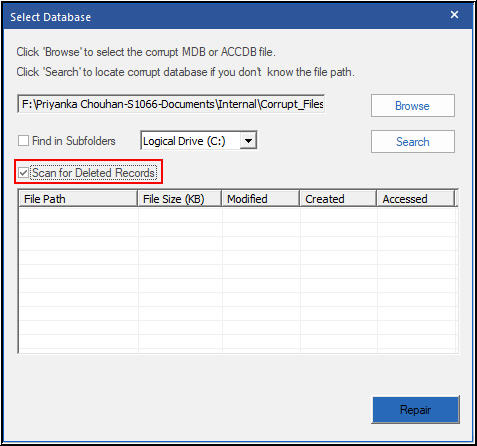 Next, click on Repair button to begin ACCDB or MDB file repairing process.
The tool will then display the repair status report within the tool window.
A log report will be generated by the tool.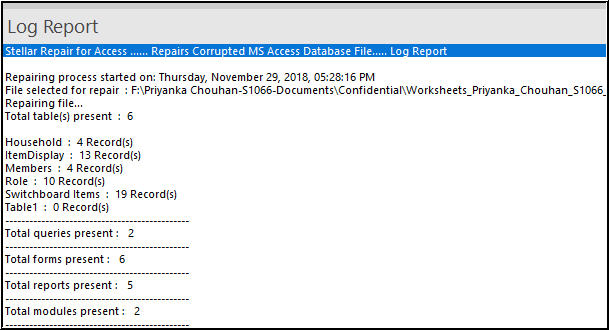 A Repairing process successfully complete dialog box will appear; click on the OK button to close the dialog box and preview the database.
Select the table from where you need to access the deleted records from the left pane; the preview for all the recovered items will be displayed in the right pane of the tool.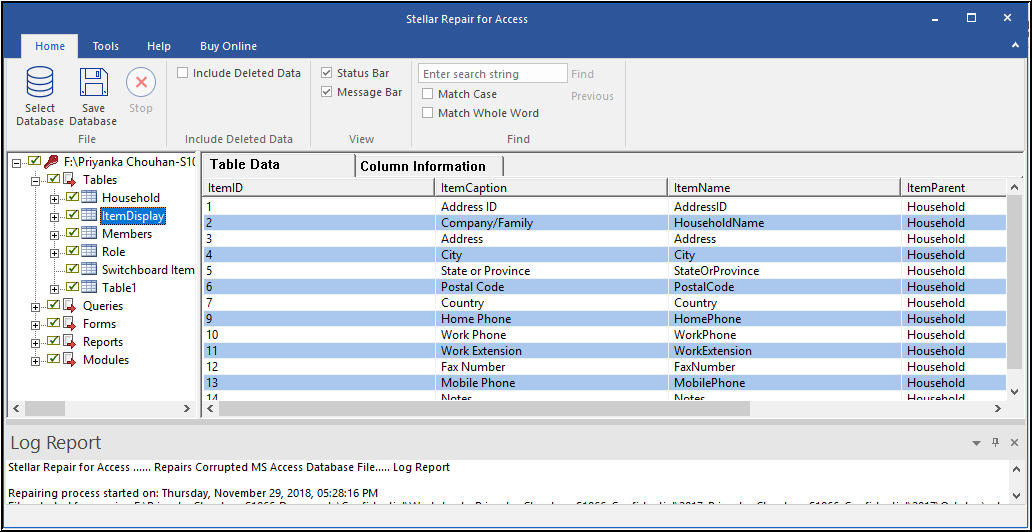 Select Destination. A dialog box will appear. Click on Default Location of File to save recovered items at an existing location. Click on Select New Folder to store recovered data at new storage destination.
Once an appropriate location is picked, click on the OK button to proceed further.
Saving the status report will be displayed along with a log report containing entire information on date and time particulars.
Click on OK button; when the Repaired file is saved at the desired location, a dialog box appears.
With this, the procedure to recover deleted records from Access database ACCDB or MDB files is restored on the machine.