The error is usually followed by two other messages stated below:
Unrecognized database format
 Database can't be repaired or isn't a Microsoft Office Access database file.
All these messages indicate that the Access Jet engine has encountered some problem. It can correctly identify the definitions and elementary structures of your database face several issues while reading table definition or table data. MS Access will internally try to fix corruption. If it fails to repair important table definitions, it will show 'Unrecognized Database Format' message on your screen and terminate the operation.
If you continuously face problems while accessing your database, you should take help of efficient Access database recovery software.Stellar Repair for Access is a reliable tool that ensures complete recovery of Access databases by using advanced and extremely safe repair mechanisms. The proficient utility extensively scans the corrupt file to retrieve all database components with their original attributes and relationships intact. The software can effectively recover deleted records from tables, linked tables, indexes, triggers, queries, constraints, etc.
The procedure to repair corrupt Access databases using Stellar Repair for Access is described below:
Start Stellar Repair for Access, The main interface of the software appears along with a dialog box.
In the dialog box, click Browse for selecting the Access database to be repaired.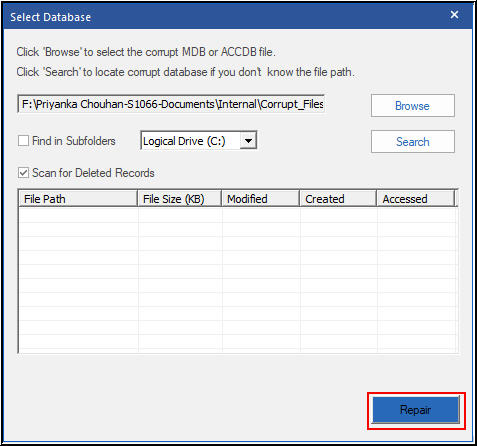 Now click 'Repair' button in the same dialog box to start repairing the corrupt MDB/ACCDB file.
After completion of the repair, all recoverable database objects are listed in the left pane. Click any object to see its preview in the right pane.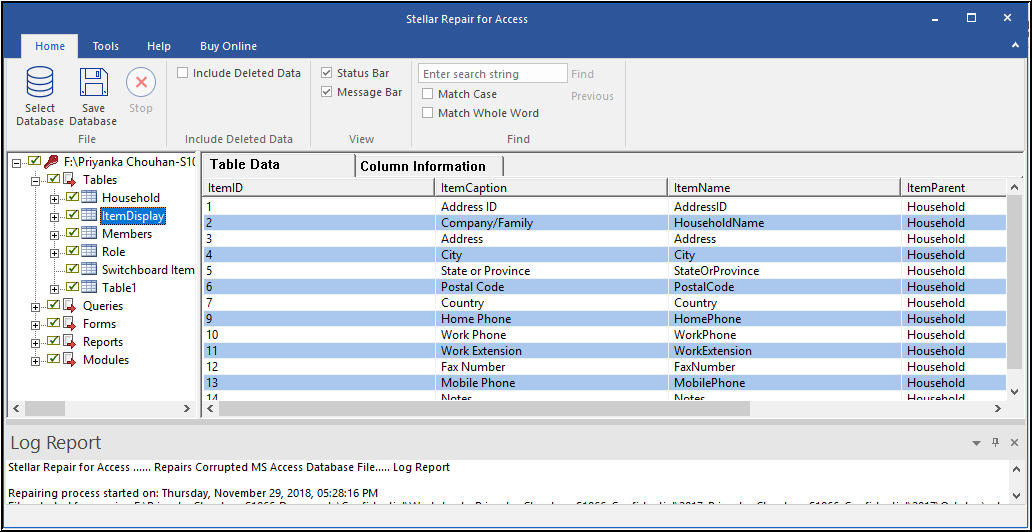 Now click on the 'Save Database File' button to save the repaired database either at its default location or at a new location. Specify the destination path if you wish to save the file at some other location. Click OK.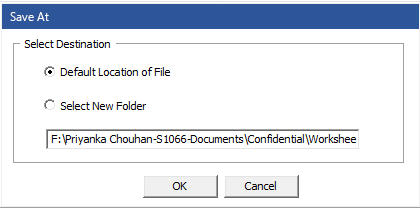 When the process is complete, the following message appears on the screen:
        "Repaired file saved at the desired location."