Stellar Converter for MBOX is a smart-yet-efficient Conversion Tool. This conversion tool helps users in safe and secure migration to Outlook from MBOX Files Email Clients. It works in complete sync with supports 17 MBOX email clients. It also includes smart features such as Pre-Conversion Preview, Multiple Saving options, etc.
Most common Email platforms such as Opera Mail, Apple Mail, Eudora, Thunderbird, Entourage all supports MBOX File Format. The MBOX File is perfect go-to for users unless and until you need to access them on Windows compatible platform like MS Outlook. The reason being Outlook Proprietary File Format is PST. Thus MBOX cannot be accessed by it. To access it, you need first to convert MBOX to an array of EML Files and then to PST format.
This MBOX to PST Converter Tool helps in smooth conversion and protects you from the time confinement, technical know-how demand, integrity issue, and much more.
Save MBOX File into Office 365 Account File Format - A Step-by-Step Guide

Once you through with download, installation, and registration, follow the below stated steps for simplified conversion.
Step 1: Select the Email Client  
Select Desired Email Client icon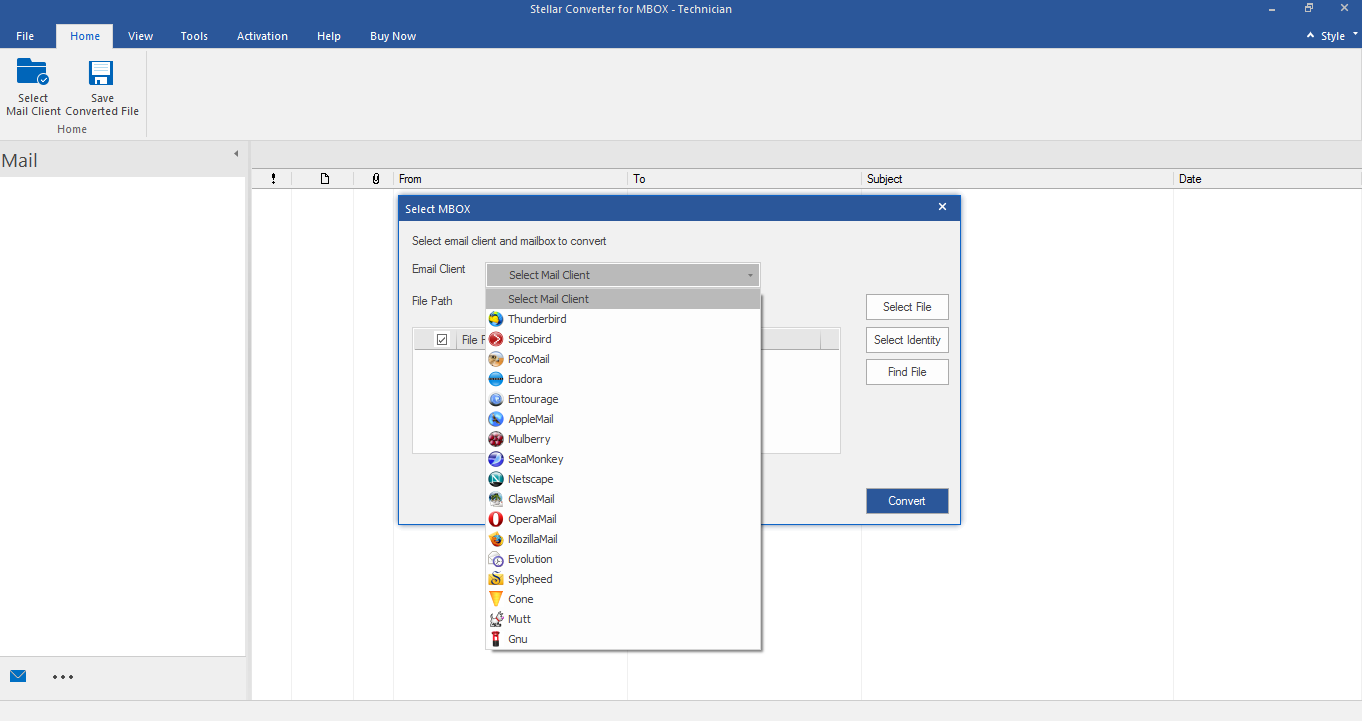 Under Select File/Folder dialog box, click on Select File/Select Identity Folder option and then Find file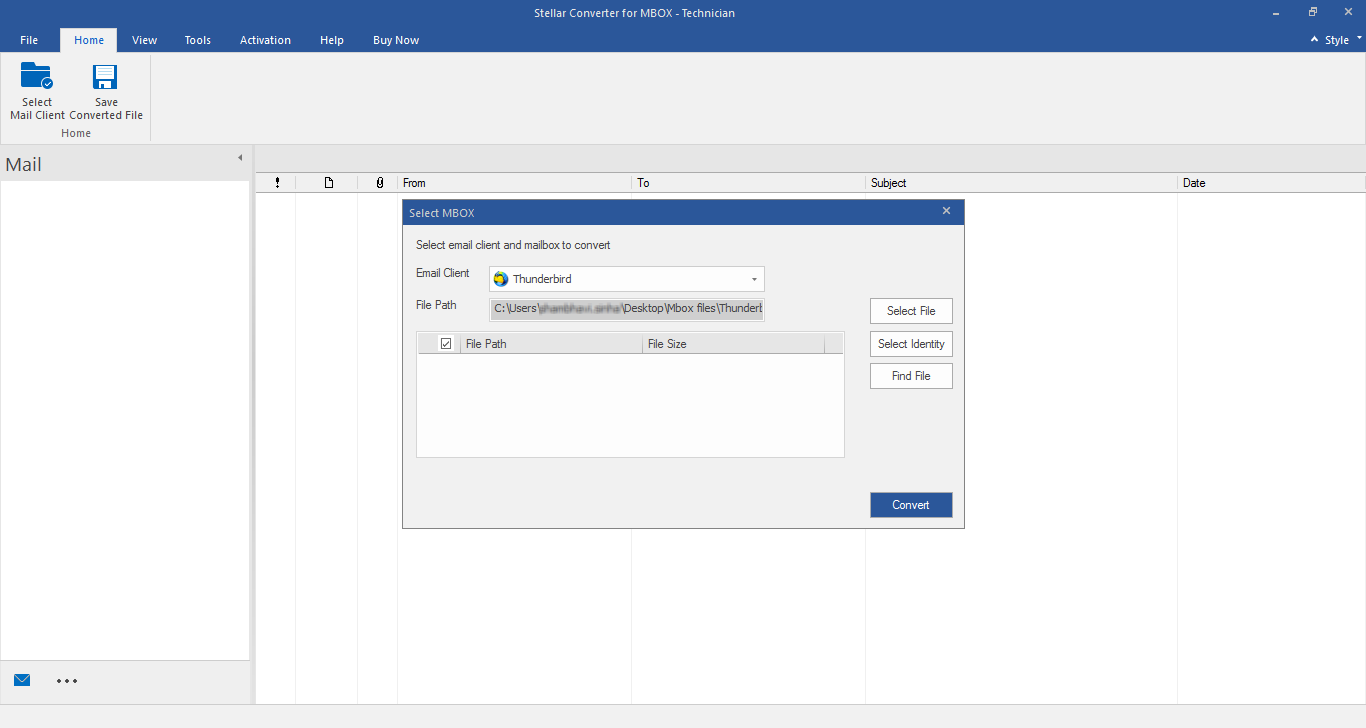 Next, you will see chosen file/Identity path under text box of Select File/Folder Path
Click Convert to continue
Step 2: Pre-Conversion Preview
A list of all converted files will enlist in left pane under Preview window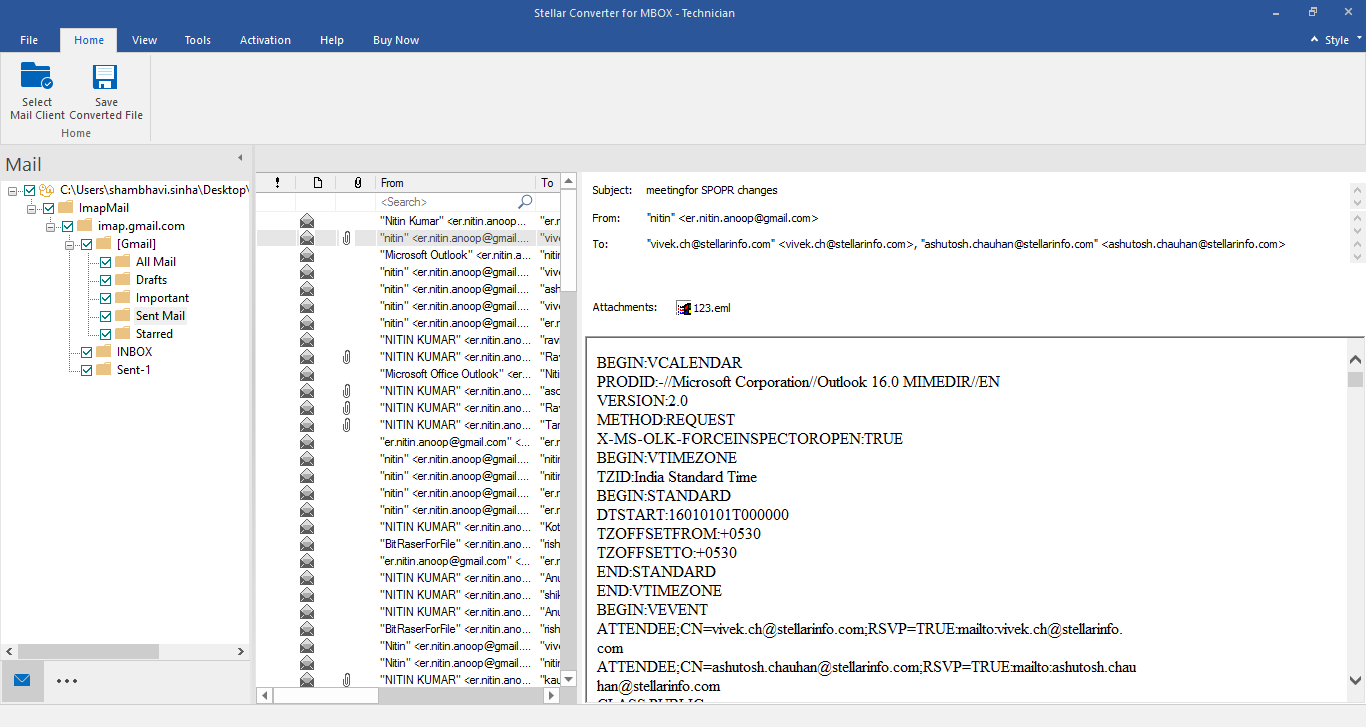 Next, click on desired mail, to view its preview in bottom right pane
Step 3: Save converted mails
From the toolbar, choose Convert option
Click on Office 365 radio button followed by OK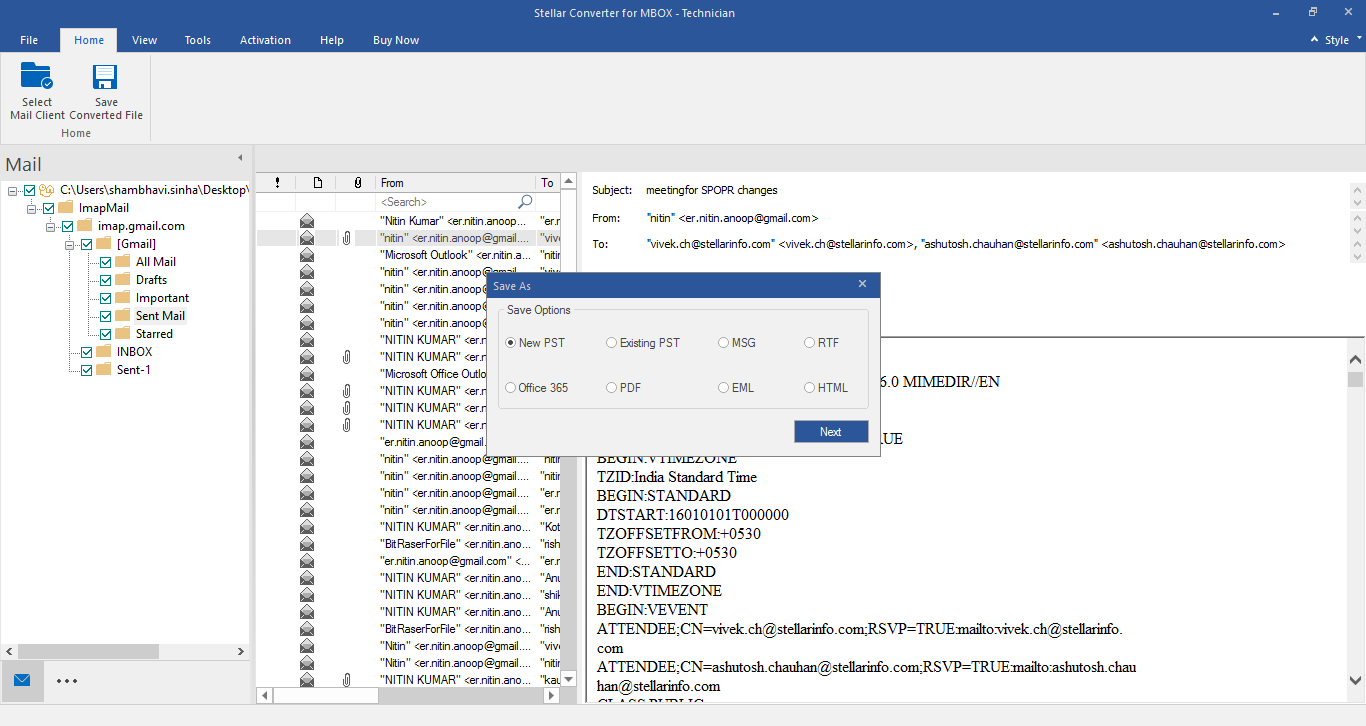 Under Connect to Office 365 dialog box, key-in login credentials
Click OK
Conclusion
Optimistically, with this How-to problem tackling guide, you must have got a sound knowledge on how to save MBOX Files to Office 365 with the help of the software.