SOLVED – Android Videos Not Playing on Windows System
Summary: In some rare cases, video files transferred from an android phone to a Windows system don't open. This issue could be due to many reasons like file corruption, outdated media player, missing codecs, and more. In this guide, we will discuss some fixes which you can employ to resolve the "android videos not playing on Windows" issue easily.
We have come a long way from recording videos on camcorders to using sophisticated mobile phones with advanced features for capturing precious moments. Android phones are quite popular as they offer a wide range of flexibility to amateur photographers and videographers for recording high-quality videos on the go. In addition, these devices can shoot videos in various file formats – the most common of which is MP4.
Sometimes, transferring these videos to a windows system causes unexpected technical errors, rendering the videos unplayable on a Windows system. The reasons behind android videos not playing on a Windows system can range from corrupted files to missing specific codecs. In this guide, we will be discussing the most common reasons along with the solutions to fix this annoying issue.
Why Are Android Videos Not Playing on Windows 10 PC? –
Why am I not able to play android videos on my Windows system? This is a common question asked by many android users when they face this issue. Android videos not playing on a Windows system is a rare issue faced by the users.
This issue is caused by varied reasons, such as outdated media player to corrupted video and more. We have circled out some of the reasons behind this issue –
Corrupt/Damaged video file
Outdated player
Outdated drivers
Outdated Windows OS
Unsupported file format
Malware or virus infection
Missing codecs
Ways to Fix Android Videos Not Playing Issue
While trying to play android videos on a Windows system, users face many playback errors like a black screen, missing audio track, stuttering video, or they cannot open the video file at all. The continuous occurrence of such issues is annoying. However, it can be fixed by following some methods mentioned ahead.
Now that we know the various reasons behind this vexing issue, let's see the fixes that affected users can employ to resolve it and enjoy watching the videos transferred from their android phone to a Windows system.
Isolate the Issue
This is a basic check that the users can do to isolate the issue. The problem could be due to missing/outdated drivers, a damaged video file, an outdated media player, etc. Play your android video on another media player to see if it works. If it plays without any issues, the problem could be with your former media player. If this is not the case, it could be due to other reasons as listed before.
Note – You can also check for the same by playing the video on your phone to see if you are able to play the videos on your android phone or not.
Retransfer Improperly Transferred Files
Improper file transfers from an android phone to your Windows system can cause file corruption, which in turn can cause this issue to occur. To resolve this, try retransferring the video files to ensure their integrity. Once done, check the video files to see if they are playable.
Troubleshoot AV (Audio-Video) Issues
Users can use the built-in troubleshooters provided by Microsoft with Windows OS for troubleshooting various problems like missing audio and video playback issues.
To troubleshoot audio-related issues with android videos on your system –
Press WIN + I to open Settings.
Click Update & Security.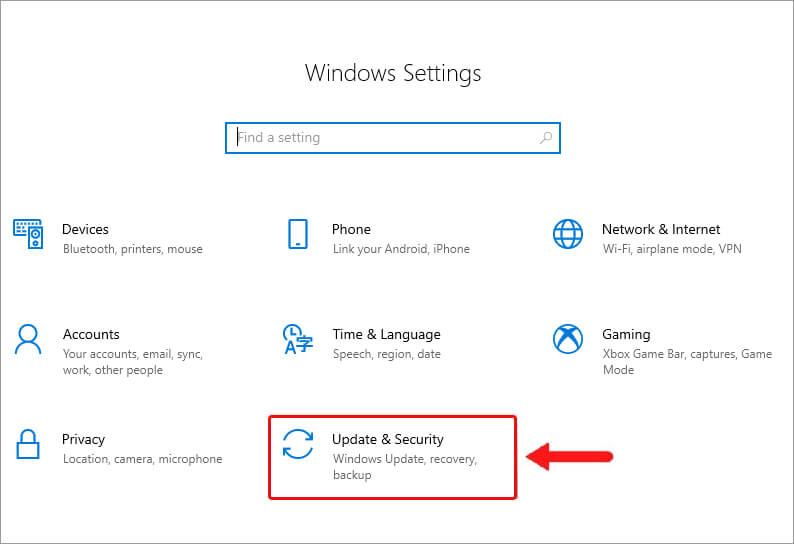 Click Troubleshoot on the left pane.
Click Additional troubleshooters.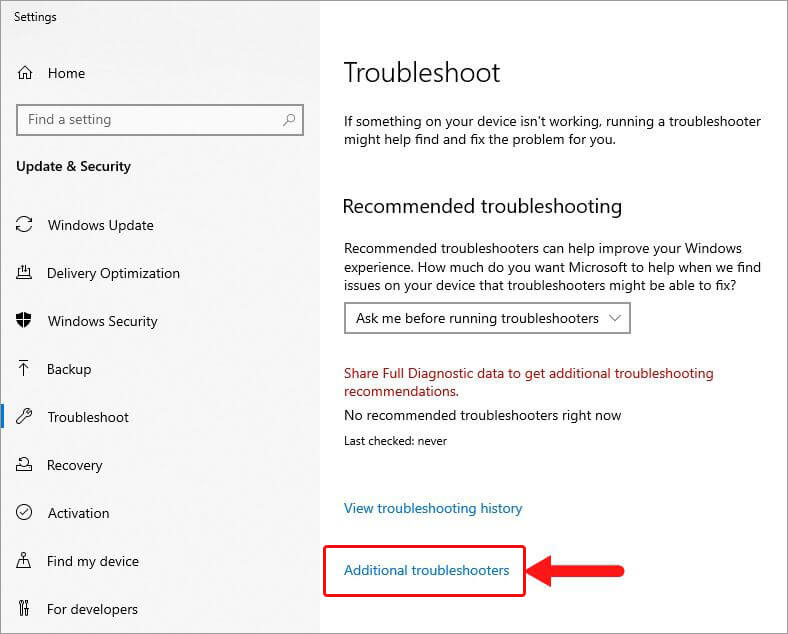 Click Playing Audio.
Click Run the troubleshooter.
Once the troubleshooting process is complete, play the video again to check.
To troubleshoot video playback issues with your android videos on your Windows system, follow the steps mentioned-above till Step 4 and –
Scroll down to find Video Playback.
Click on it and Run the troubleshooter.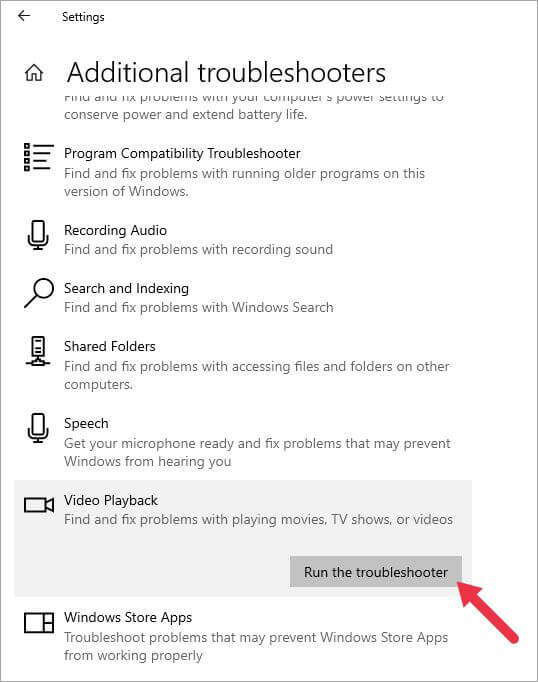 Update Outdated Drivers
Sometimes, outdated system drivers can cause android videos to not play on a Windows system. Try updating all outdated drivers and playing your video file again to resolve this issue. To update your system drivers –
Press WIN + X and click on Device Manager from the list.
Find all the device drivers with an exclamation mark and right-click on them to update.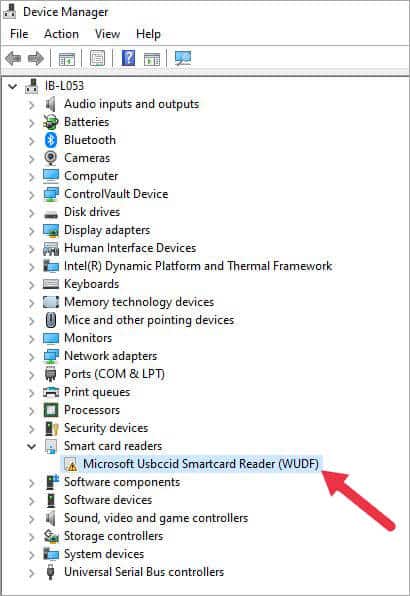 Update Media Player
By default, a Windows system comes with Windows Media Player, which can play any audio or video file. Microsoft regularly provides its updates alongside regular Windows updates. However, if you are using another media player like VLC or Kodi media player and are unable to play your android videos, it could be due to an outdated version of it running on your system.
We recommend updating your media player regularly as it improves user experience and adds additional media codecs, if available. Update your media player and then try playing your video file.
Update Windows OS
Running your system on an outdated Windows OS could land you with technical glitches and errors like video playback issues, which become time-consuming to fix later on. Updating your Windows OS updates every aspect of the system and other default programs required for basic functioning.
Windows automatically notifies the users to update the system, but you can also do this manually as well. To update your Windows OS –
Press WIN + I to open Settings.
Click on Update & Security.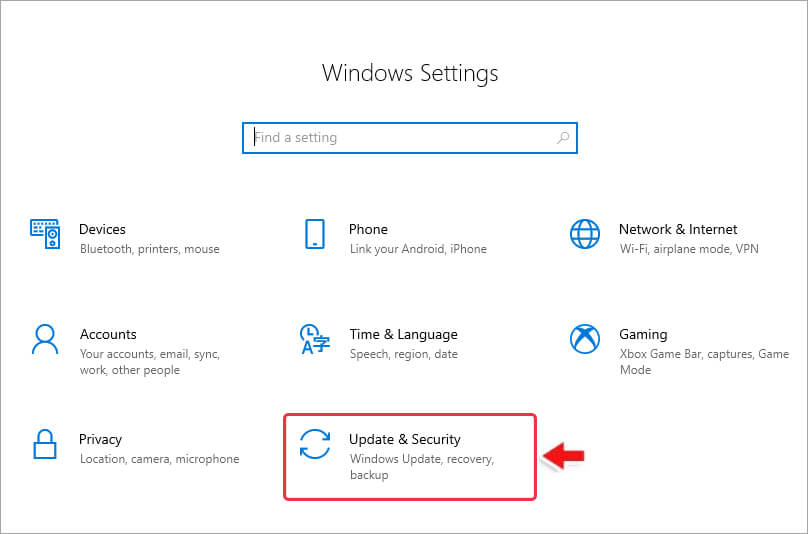 Click on Windows Update and then Check for updates.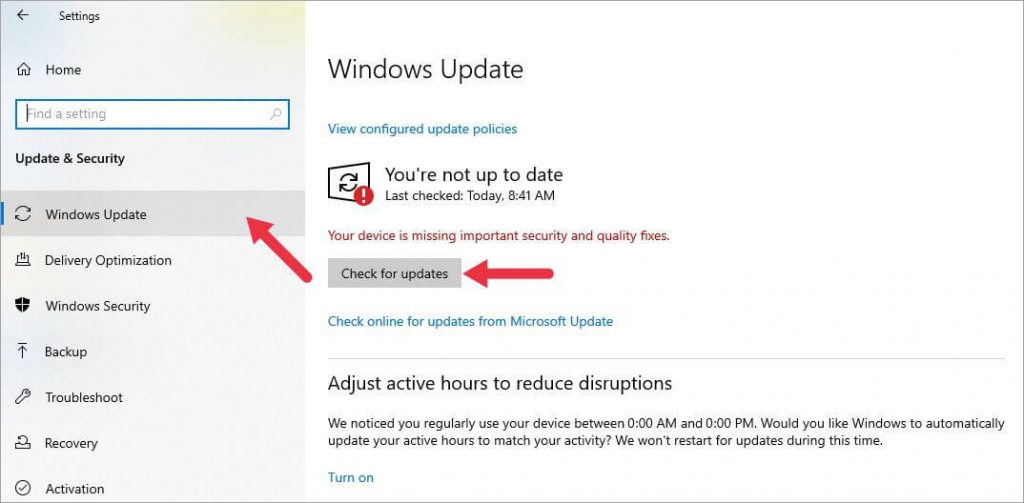 Update your system if any updates are available.
Play your video to check.
Use Video Repair Software for Repairing Corrupted Android Videos
The methods as mentioned earlier are quite sufficient in resolving the android videos not playing issue. Still, if nothing of these methods works, then it means that your video file is corrupt.
You can take the help of professional video repair software like Stellar Repair for Video to repair your corrupted/damaged android video file.
Stellar Repair for Video is a versatile and sophisticated software built to repair damaged video files easily. It has a user-friendly UI and supports almost every video format, which makes it ideal for everyone. To use Stellar Repair for Video to repair your corrupted video file –
Download and install Stellar Repair for Video from its official website.
Launch it and click on Add Files to add your damaged video files.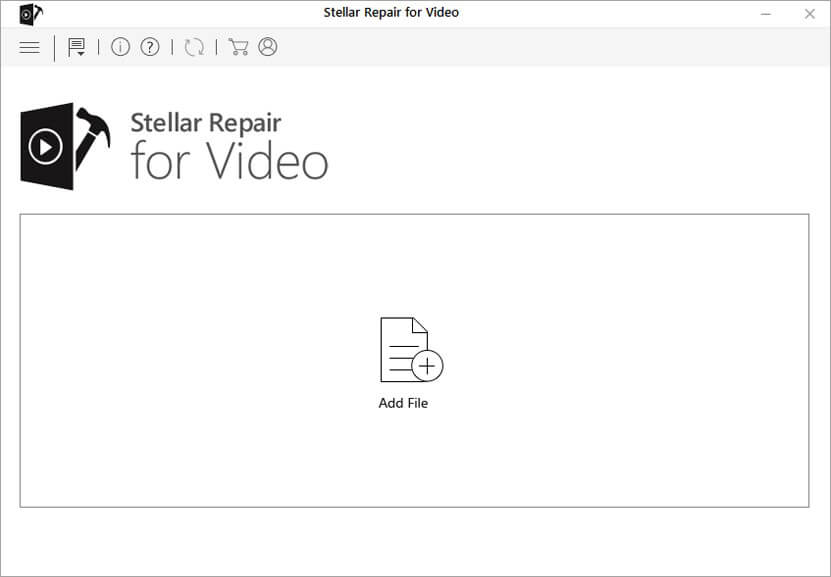 Click Repair to repair your damaged video files.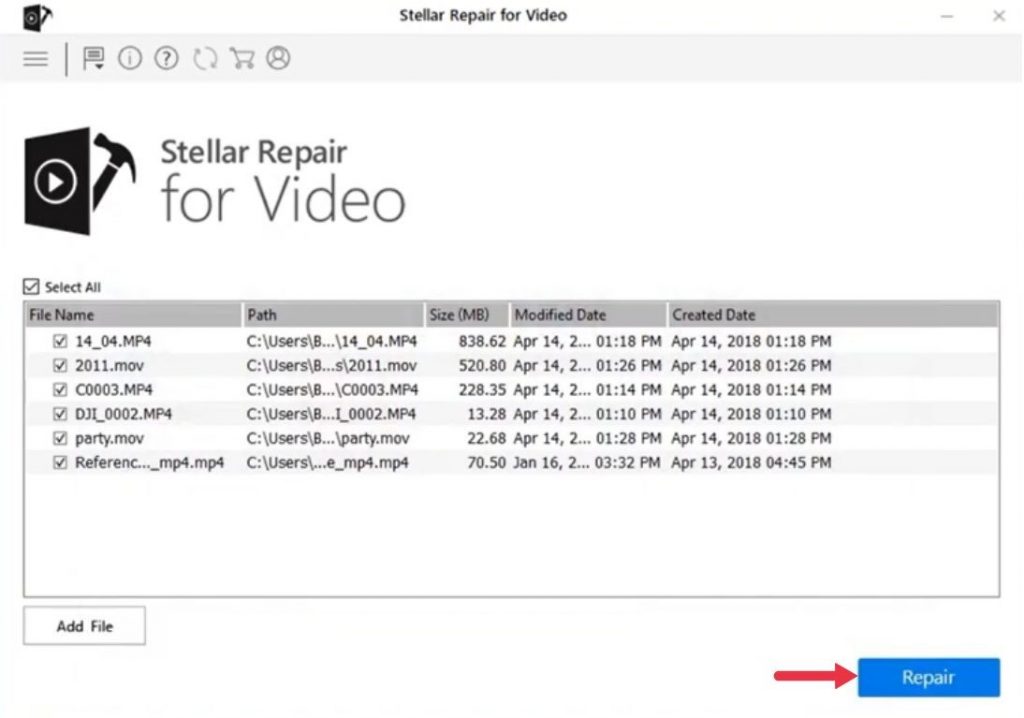 Once your video files are repaired, click on Preview to check them.
If satisfied, click Save Repaired Files, select the desired location and click Save.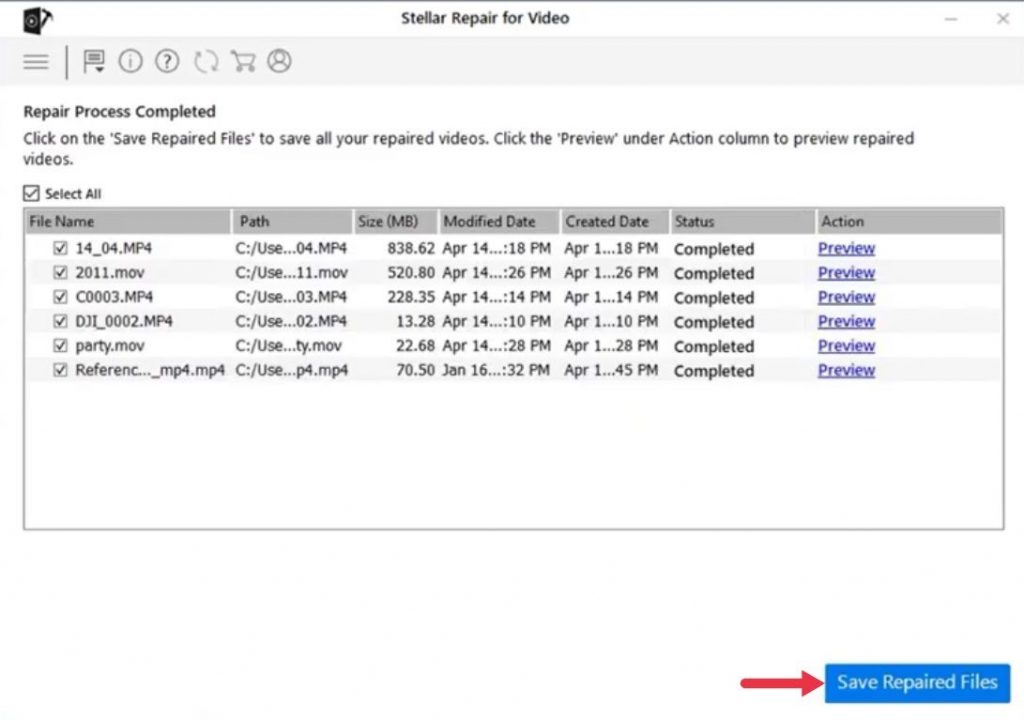 Now you should be able to play your android video file on your Windows system, thereby eliminating the error.
Conclusion
It is a rare scenario where users are affected by android videos not playing on their Windows system. It is because android videos are created in MP4 format, a popular format that is easily playable by any device.
However, android videos are sometimes rendered unplayable for many reasons like outdated system drivers, corrupted video files, etc. as discussed in the guide. Though it may seem that all is lost, the issue can be easily fixed by following above mentioned fixes. And suppose the video is damaged or corrupted. In that case, you can always rely on Stellar Repair for Video – a professional video repair software to repair your damaged video files and keep your worries at bay.