While installing Windows, I accidentally formatted the drive and then installed Windows. How can I recover the formatted data with Stellar Data Recovery?

If you have formatted your drive and then installed Windows, it seems that you have lost all your volumes. You can recover all your lost volumes using Stellar Data Recovery. The partition that has been overwritten by operating system files can be only partially recovered. To recover data from formatted drive, follow the given procedure:
Run Stellar Windows Data Recovery software and click on "All data" then next to recover data from formatted hard drive.
After this you will Select Location option in software interface just choose the 'Can't Find Drive' option and click on Scan button.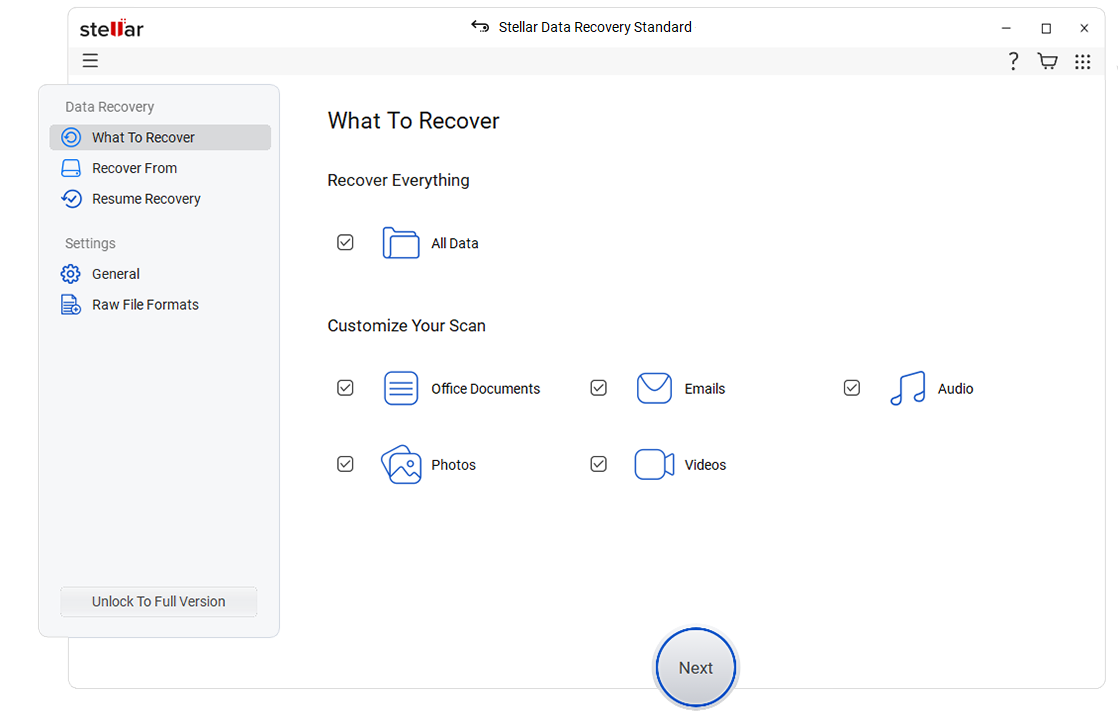 In the 'Select Hard Drive to Search Lost Volumes' section, choose the hard drive to be scanned for lost logical volumes and click on Search option.
Once the drive scan is finished, the software lists all the found volumes in the 'Partition Found' section. You can select the volumes from here and perform recovery using Scan button.