If you need to convert GroupWise archive to PST, execute the following steps:
The software displays 'Connect to GroupWise Server' dialog box.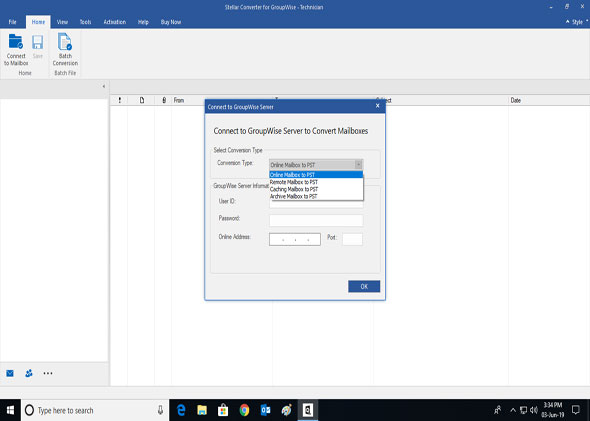 Under 'Connect to Single GroupWise mailbox', select 'Convert Archive GroupWise mailbox (Archive mailbox)'
Under 'GroupWise Server Information' and in 'Archive mailbox path' section, select or type destination location/path to store the copy of user's network mailbox, including the emails and other information stored on the local drive
Click on the 'OK' button. On doing so, the software scans the GroupWise mailbox the image of as shown below: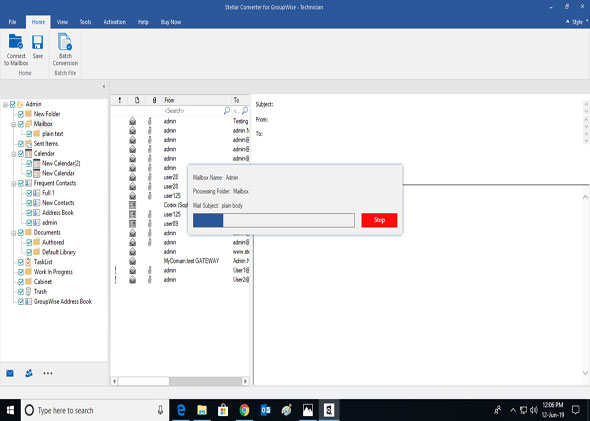 Once the 'Scan' process is complete, the software displays preview-window having a three-pane structure. The preview-window is populated with all mailbox data items. The structure of the Preview window is as follows:
Left pane – Displays all the connected mailboxes and the stored folders in a tree form.
Top-right pane – Lists the entire data items of the selected folder.
Bottom-right pane – Provides a preview of the selected data item. To do so, click on any data item present in the top-right pane.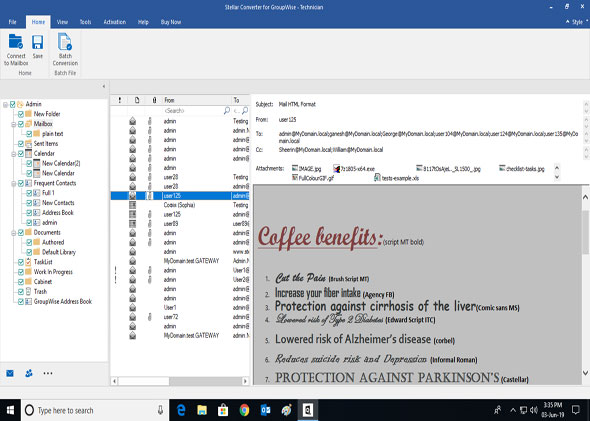 Check data item (mailbox, folder or subfolder) present in the left pane of the Preview window
Click on the 'Save' icon that is present in the toolbar
           Or
At the top-right of the tool's GUI, click 'File' menu and then 'Save' button
The software displays 'Save File Option' dialog box providing multiple file saving options under 'Save As'.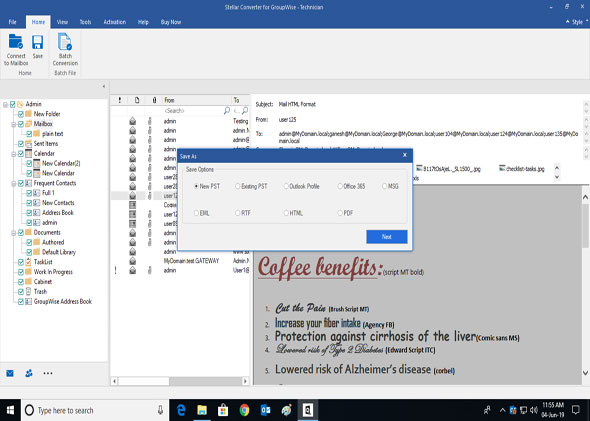 Select 'PST' and then click on the 'OK' button
With these steps, convert GroupWise Archive mailbox into PST file with Stellar Converter for GroupWise- Technician. Additionally, the software provides option to save the converted mailbox in MSG, EML, RTF, HTML, PDF formats or to directly export in Office 365. Further, users can easily import the PST file in Outlook and access the mailbox data items.