With Stellar Converter for GroupWise – Technician software you can save converted mails to Office 365 in addition to PST, EML, MSG, RTF, PDF, and HTML. And, there is a predefined process consisting of specific steps that you would have to follow to do so. This Knowledge Base has all of those. Go through it to so that you are empowered to save converted mails of 
GroupWise in MS Office 365
. 
1. Download, install and register Stellar Converter for GroupWise-Technician software.
2. Run the software after doing which its main interface with 'Connect to GroupWise Server' dialog box comes up. 
3. From the four options (Online, Remote, Cache, and Archive) that are provided to connect with GroupWise server select one of them.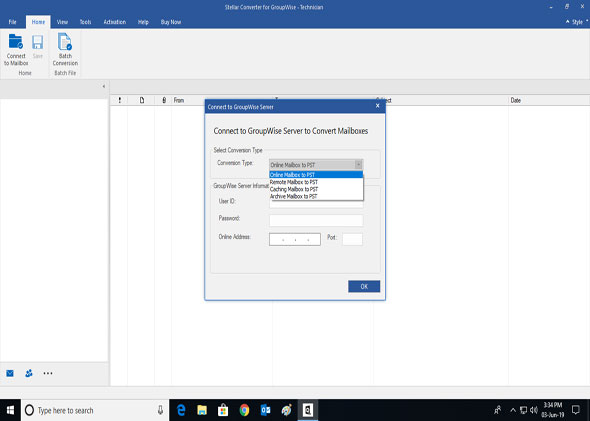 Figure: Connecting to GroupWise mailbox
4. Enter GroupWise server information, such as User Id, Password, etc. correctly and then click on the OK button. 
5. The ongoing scan process for mailbox items goes on and is displayed.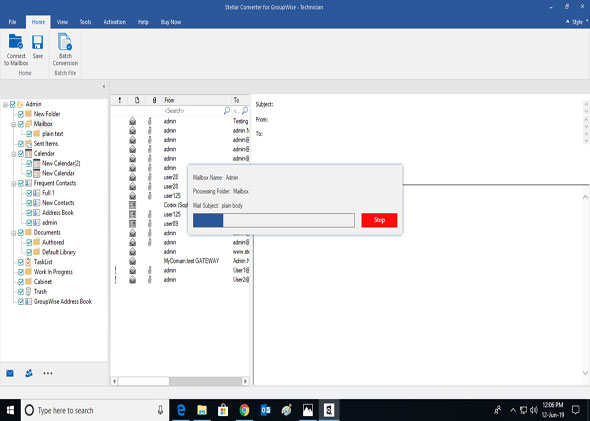 Figure: Ongoing Scan process 
6. Once the scan process is over the software provides a preview of all components in GroupWise mailbox.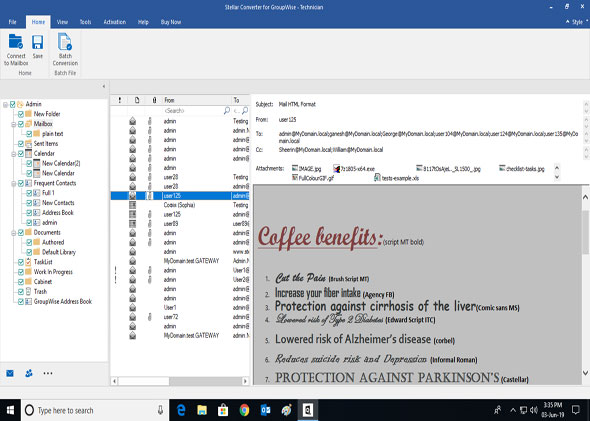 Figure: Tool's preview window
7. Click on the Save button on doing which the software provides different file formats such as PST, Office 365, MSG, EML, RTF, PDF and HTML to save converted email data. From these options, select Office 365 and click on the OK button.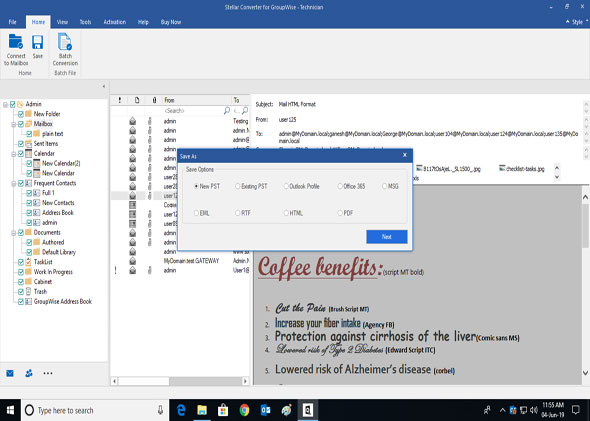 Figure: Different saving options out of which Office 365 is one
8. Finally, the converted GroupWise mailbox data is moved and saved in Office 365 environment.
The above-described process is the collection of step-by-step instructions that you would have to follow to serve your purpose of saving converted emails to Office365 easily and successfully with this hands-on software, Stellar Converter for GroupWise-Technician version.