Although Stellar Converter for EDB auto-maps source to destination mailboxes, it also provides a Create Mailbox option. This helps you create a new user mailbox on the destination Live Exchange server and then manually map the mailboxes to export the EDB mailboxes correctly.
Prerequisites
Configure Outlook profile (destination Exchange) with Administrator rights on the system where Stellar Converter for EDB is installed.
To create user mailboxes and export mailboxes on the destination server, the user must have full data access rights.
Steps to create mailbox in Stellar Converter for EDB:
Open Stellar Converter for EDB and select "Offline EDB" option.
Click 'Browse' to select the EDB file or use the 'Find' option to locate the EDB file in the available drives, folder, or sub-folder.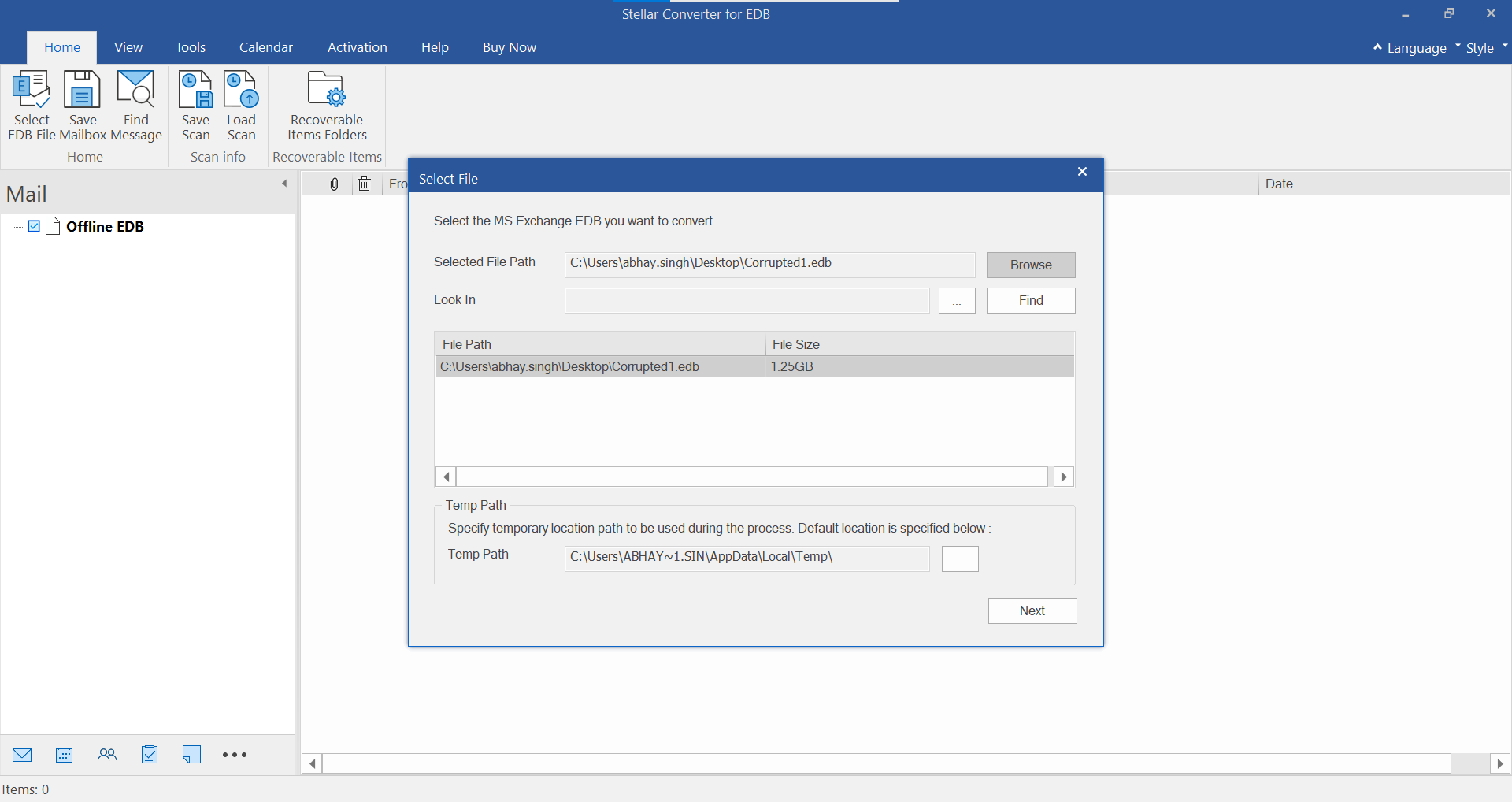 You may change the default Temp Path and then click the 'Next' button to initiate the scan process.
After the scan, the software displays an enhanced preview of all mailboxes in a three-pane view.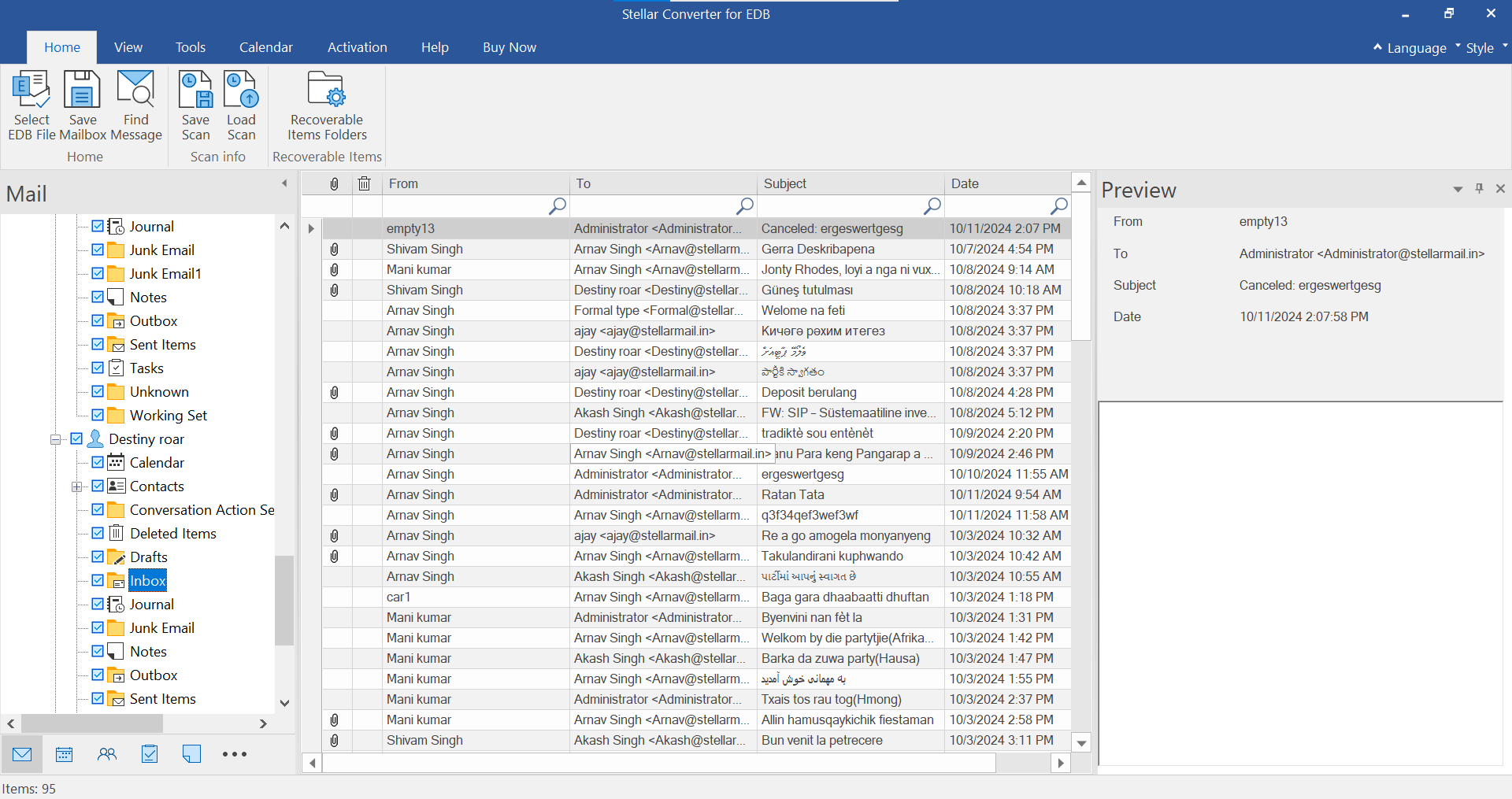 Select the desired mailboxes and click 'Save' in the Home menu.
Choose 'Export to Live Exchange' and click 'Next.'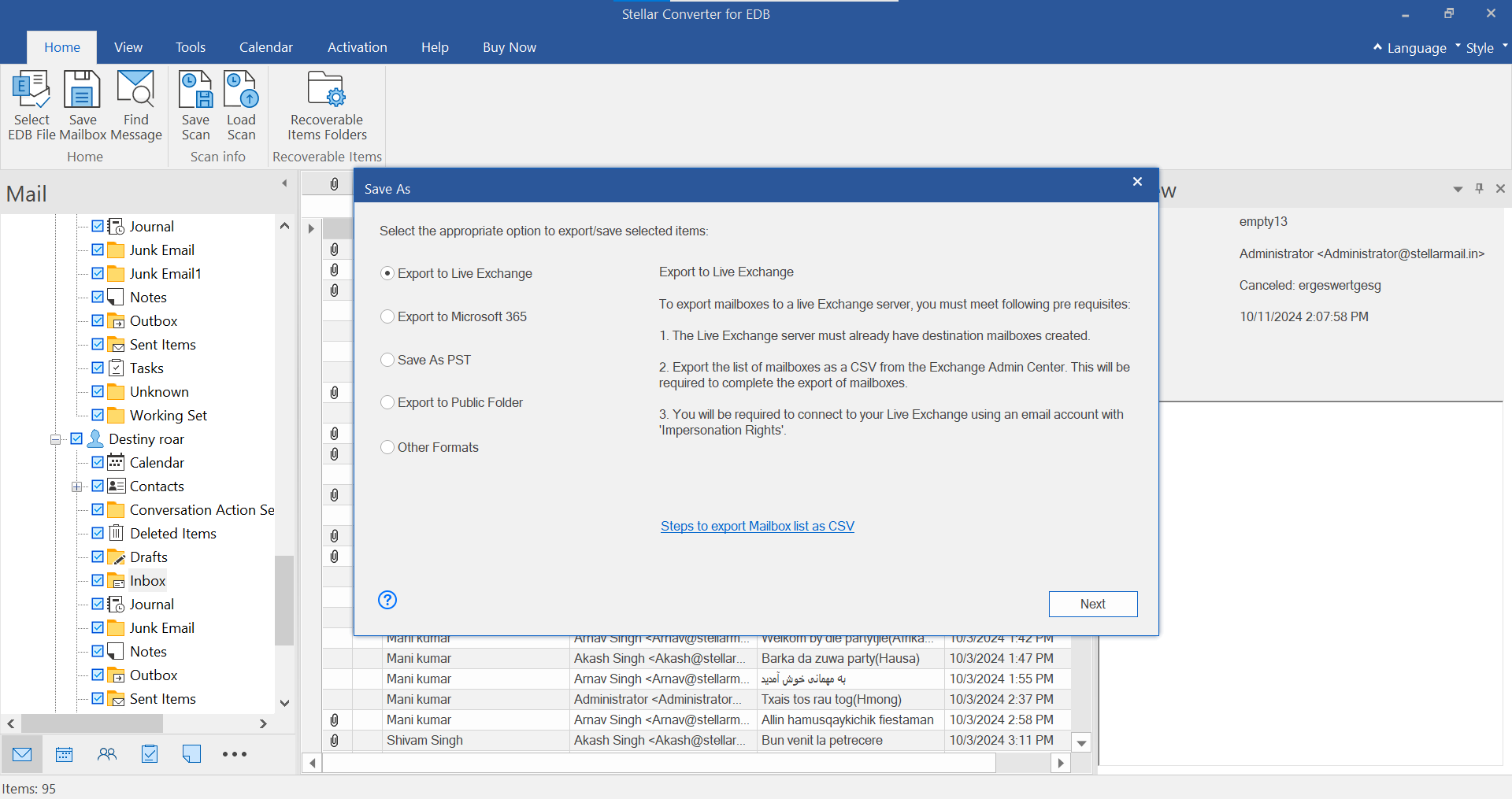 Then choose an Outlook profile already configured on your system that has administrator rights. Enter the password and then enter the Domain Controller credentials.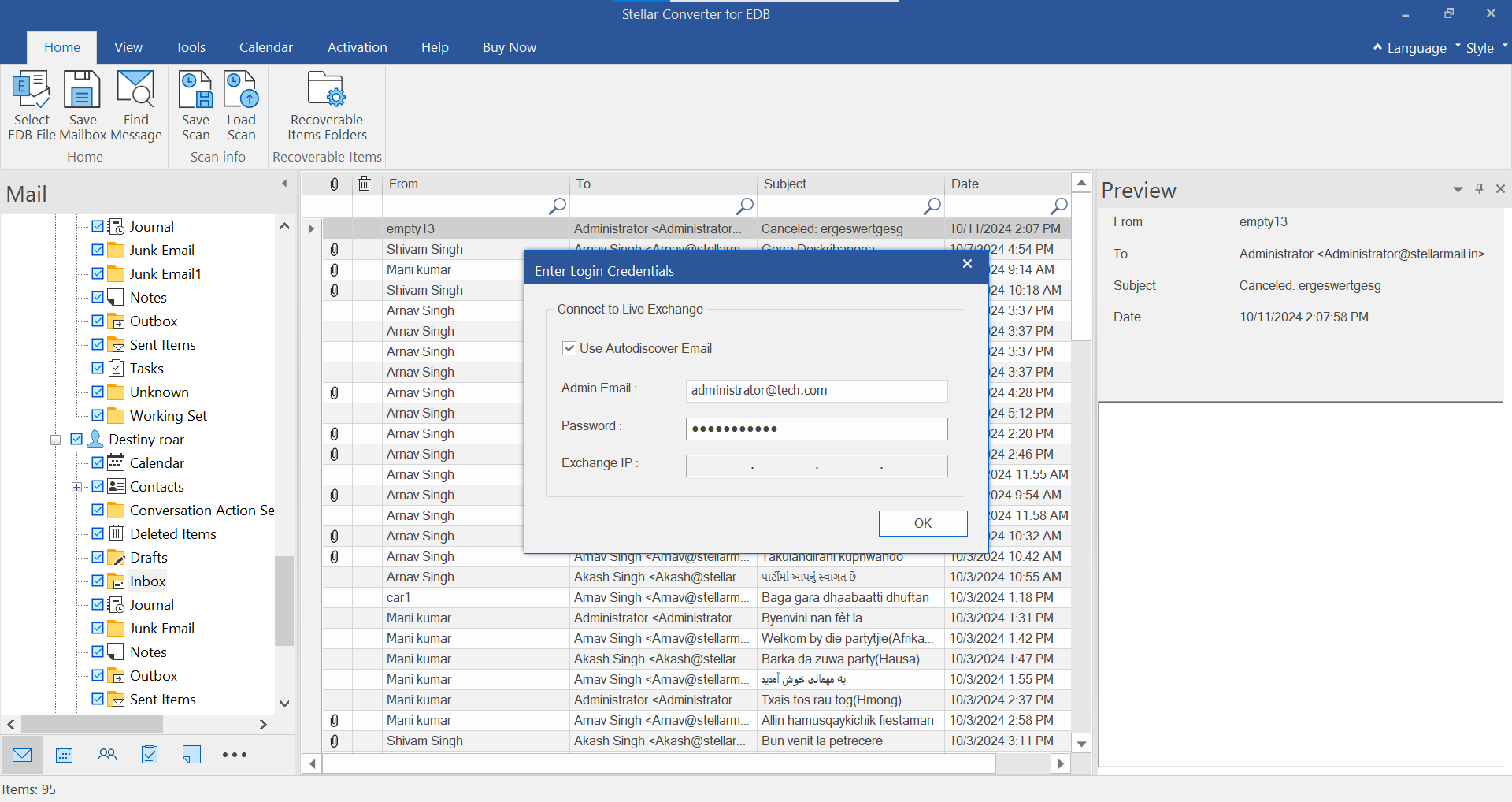 To create a new user mailbox, click on the 'Create Mailbox' button.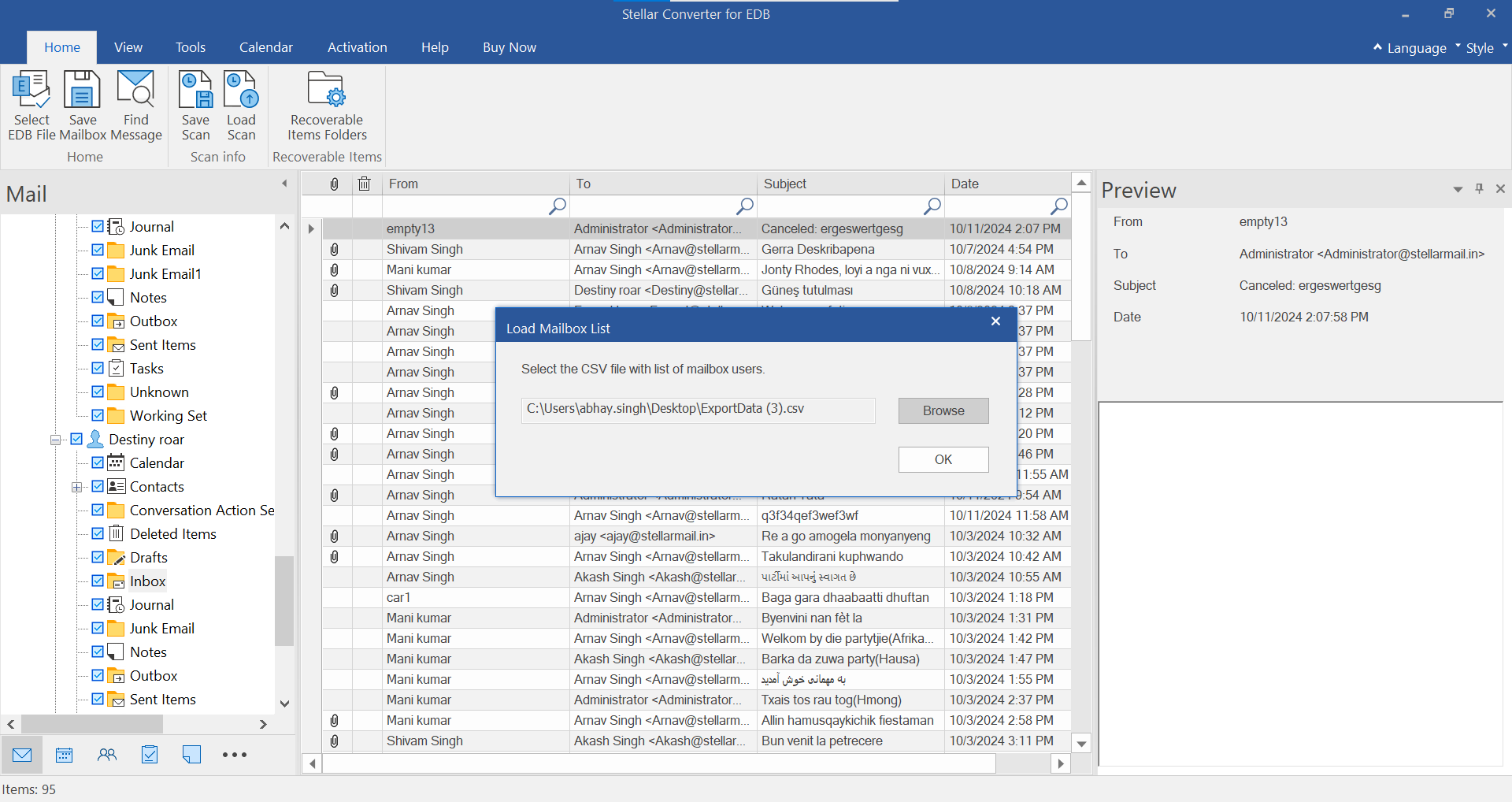 Enter User Name and click 'OK.'
Select the desired user from the list and click 'OK.'
This will create the mailbox and display 'Mailbox created successfully' in the Result column. Click 'OK'.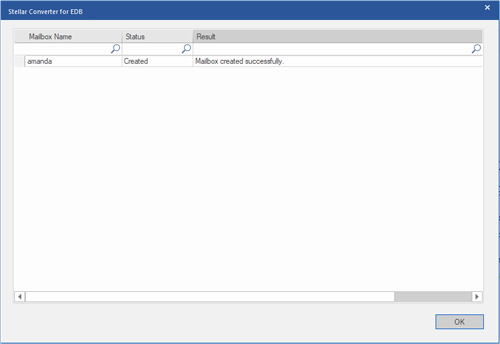 You can edit the Full Name, Alias Name, Password, and choose Mailbox Database from available options.
Note: Exchange Administrator can verify the created mailbox in Active Directory (AD).