iPhone supports H.264, MP4, MOV, and MPEG-4 videos. The output video obtained from Stellar Converter for Audio Video won't open on your iPhone XS if the video doesn't belong to any of these formats. 
Thus, you should first convert the video file into an iPhone compatible format with the help of Stellar Converter for Audio Video.
You can convert your video file to either MP4 or MOV format by following the steps given below.
Steps to convert video to iPhone supported format:
Launch Stellar Converter for Audio Video on computer.
Click 'Add File' to select the video file for conversion. 
                         Figure: Add File window in software
Click on Output Format on top-right.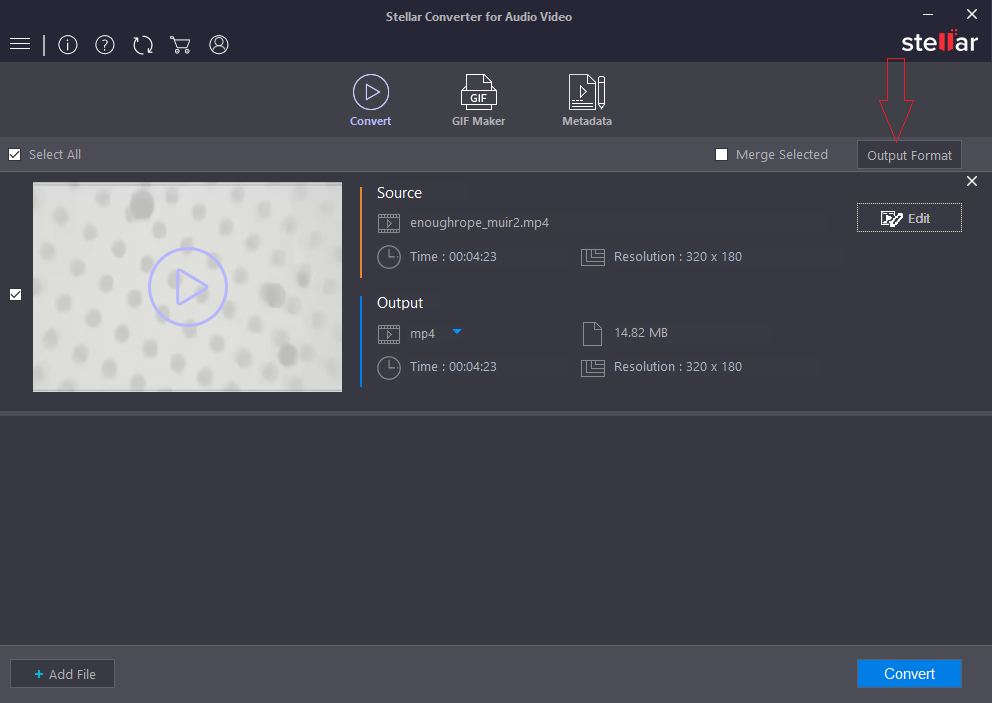 Figure: Output Format option
In Output Format window, click 'Advanced Settings' tab.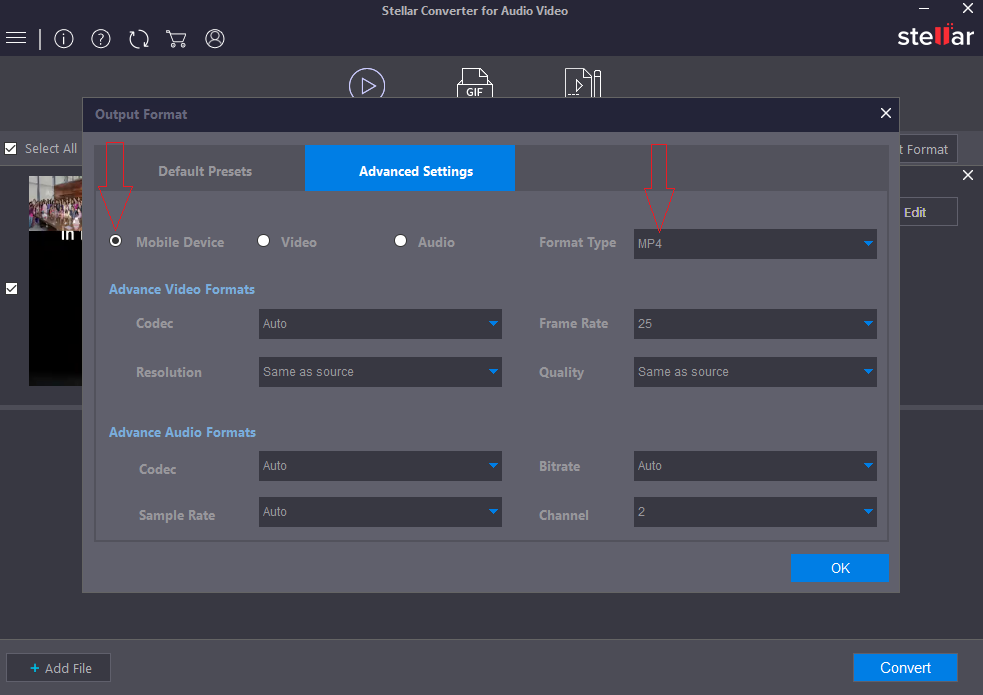 Figure: Mobile Advanced Settings window in software
Set Format Type to MP4 or MOV. You can change frame rate, resolution, codec, bitrate etc., if required.
Next, click 'OK' and 'Convert'. 
A dialog box appears. Select the output file destination. Click 'Save'.
Now try to play your video in iPhone XS.