Corruption in a QuickBooks® file is characterized by the following symptoms:

You may receive a number of error messages while accessing the company data and other useful information in the QuickBooks® file.
 The QuickBooks® application shuts down or closes unexpectedly.
 You may face several data inconsistency issues like reports etc.
 Your crucial information is missing from the file
 You see deposited payments in the 'Payments to Deposit' window
 The balance sheets contain incorrect information
 A few transactions are missing from the records.
 You cannot open the QuickBooks® company file. You cannot save some transactions.
 Appearance of the following messages: "Company file in use, please wait"
In such circumstances, you should follow the procedure given below to repair the corrupt QBW file:
Log in as Admin.
Now set the data file (.QBW) in Single user mode (If it is in multiuser mode).
Go to File->Utilities->Verify Data.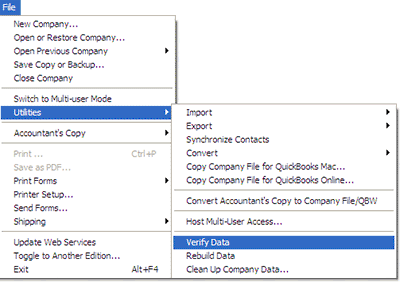 Note: Verify data process time depends on the QuickBooks company file size.
If Verify data process is taking a long time then, you can perform Rebuild Data process. To do so,
Make a copy of the data file from the server.
Go to File->Utilities->Rebuild Data.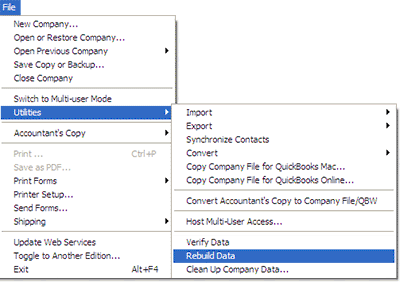 If the problem still persists, then use Stellar Repair for QuickBooks Software which is an advanced tool that repairs corrupt .QBW files to retrieve every piece of crucial business information pertaining to the company, customers, employees, vendors, etc.

It carries out the comprehensive scan of the database to recover all QBW file objects without disturbing their original integrity and consistency. The software supports all versions of Intuit® QuickBooks®, including QuickBooks® 2020, 2019, 2018, 2017, 2016, 2015, 2014, 2013, 2012, 2011, 2010, 2009, 2008 and 2007.