Stellar Repair for Exchange software is primarily used for recovering the Exchange database, including the deleted mailboxes and mailbox items. After the scan, Stellar Repair for Exchange software displays a deleted icon besides accidentally deleted mailboxes and mailbox items for quick recovery.
Follow the below-mentioned steps to recover deleted mailboxes:
Download, install and then run the Exchange Recovery software on a Windows system
Click 'Browse' to choose the EDB file from where mailboxes or mailbox items were removed or accidentally deleted. Then click on the Next button.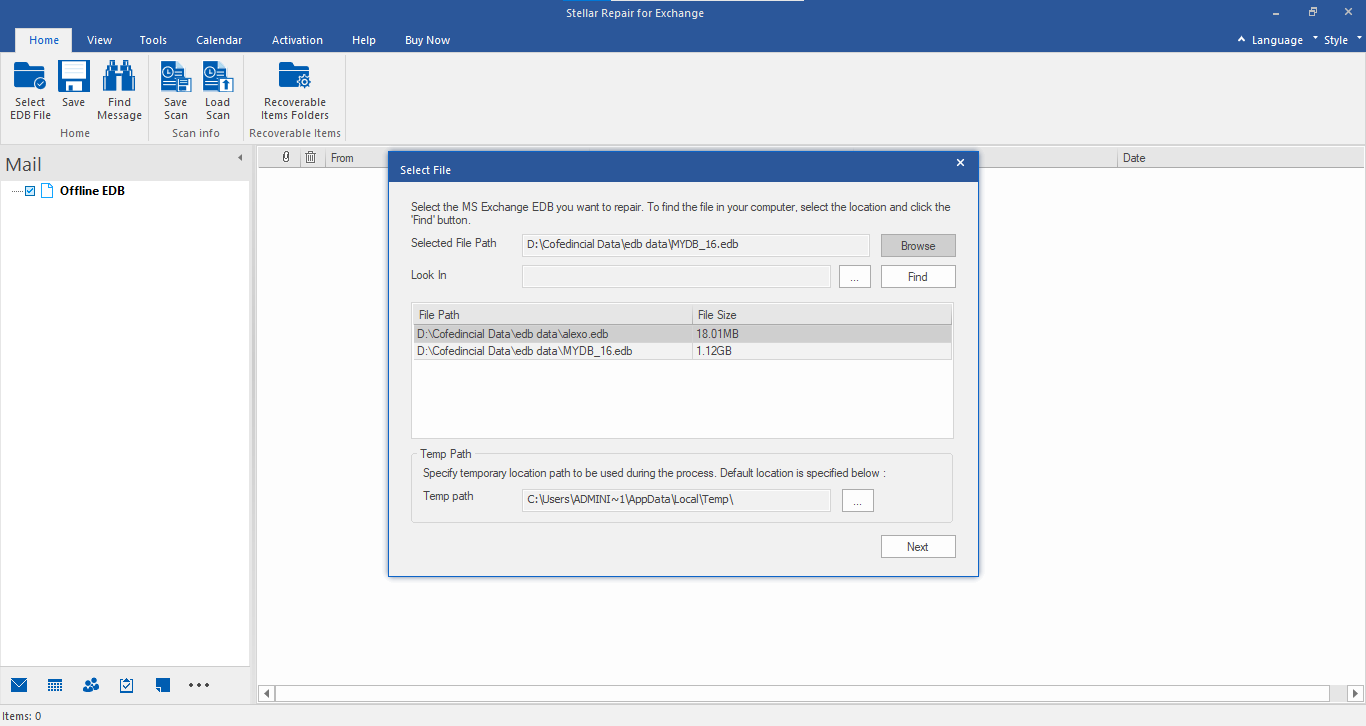 Select Quick Scan and then click OK to scan the EDB file and find the deleted mailbox information.
Once the scanning process is complete, it displays the preview of the file in a three-pane structure, as shown below:

The Left Pane displays a list of mailboxes, including Deleted mailboxes.
The middle pane shows the complete list of mailbox items of a particular folder.
The right pane displays the contents of a particular email or another item.
You can select a deleted mailbox or item to preview and verify its components.
After selecting the mailbox items, click on 'Save' from the Home ribbon. A Save As dialog box appears.
Click on Save As PST and then click Next.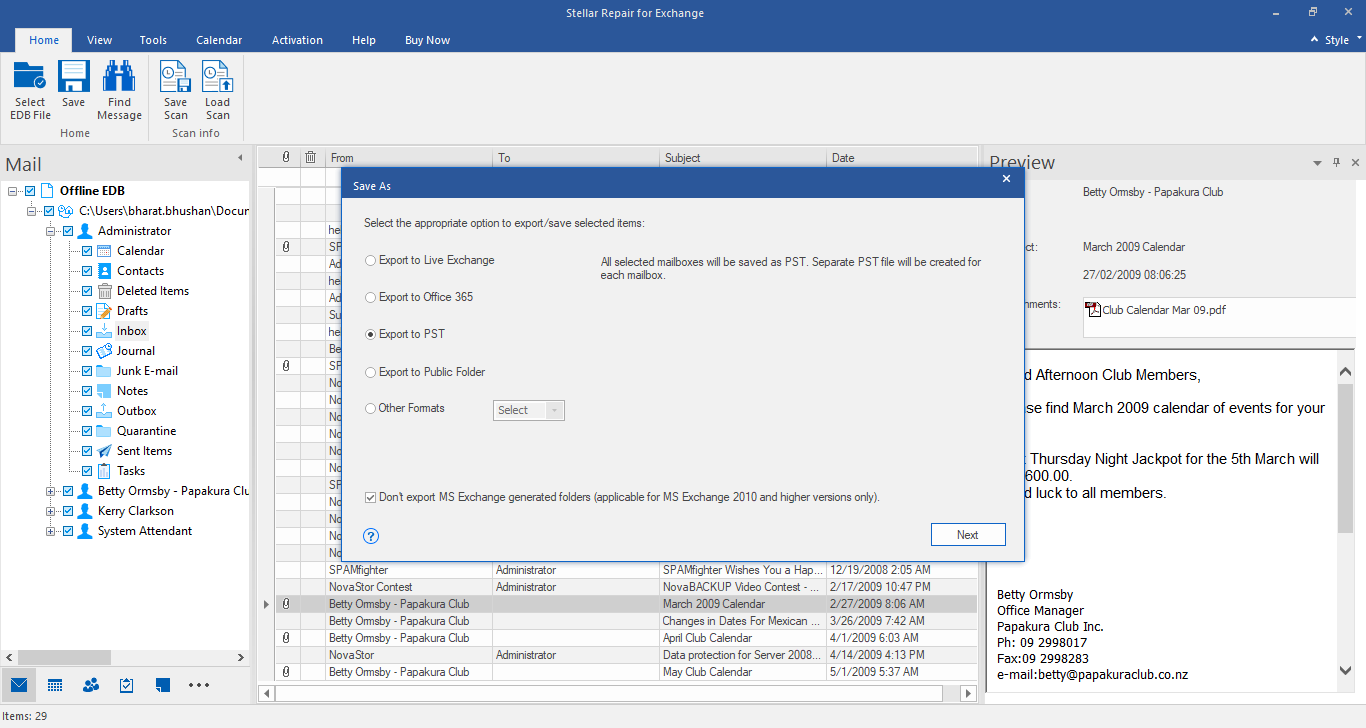 Select the destination path where the recovered EDB to PST file with deleted mailbox should be saved & Click OK.

 

A Save Mailboxes window appears where you can set the mailbox export priority. You can also use the search bar to verify if all selected mailboxes are available for export. Then click 'Next.'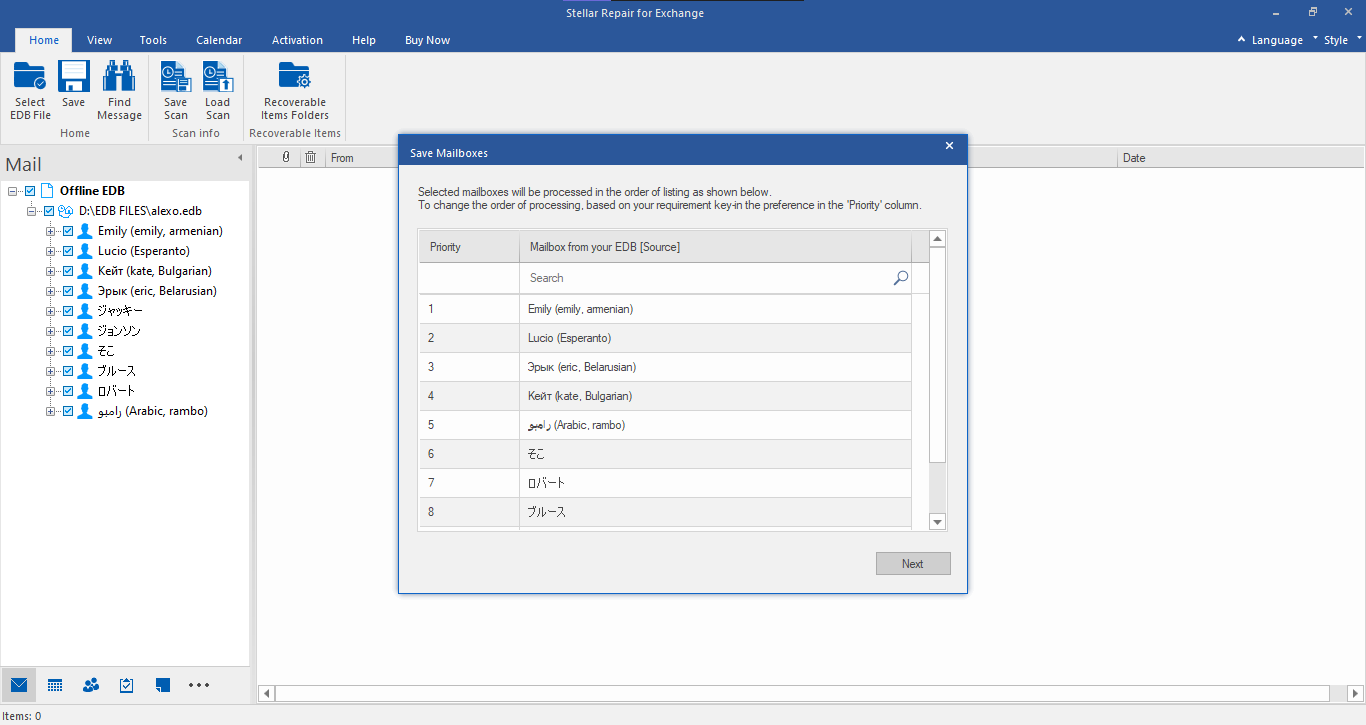 A new window displaying the progress of export appears. Here you can remove a mailbox from export or stop the export process if you want.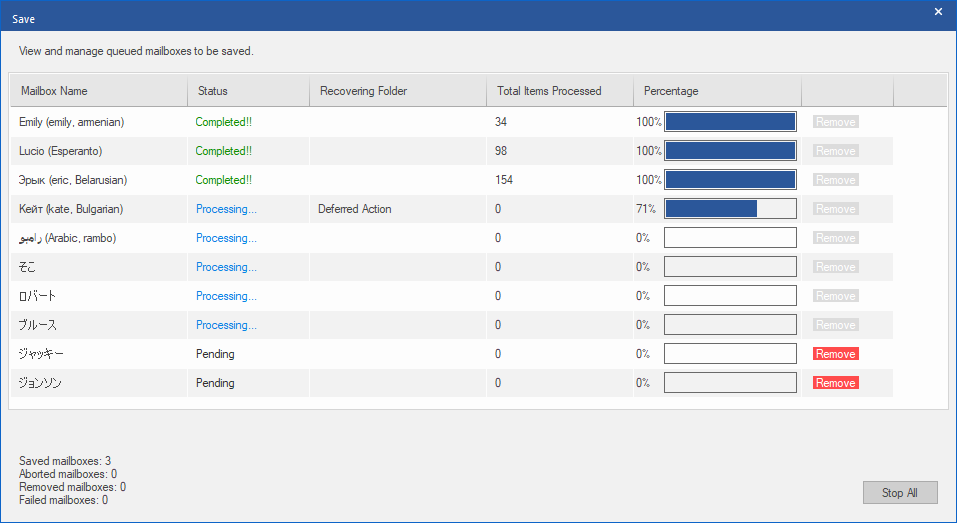 After saving the deleted mailboxes to PST format, the software displays a Process complete dialog box. It displays a summary of Saved, Aborted, Removed, and Failed mailboxes. It also provides an option to 'Resume' recovery that exports the removed mailboxes to the desired format. Otherwise, click 'Close.'
After saving the deleted mailboxes and mail items, the software displays a Saving Complete dialog box. Click on 'Open containing folder' to check the file or click 'OK' to finish the task.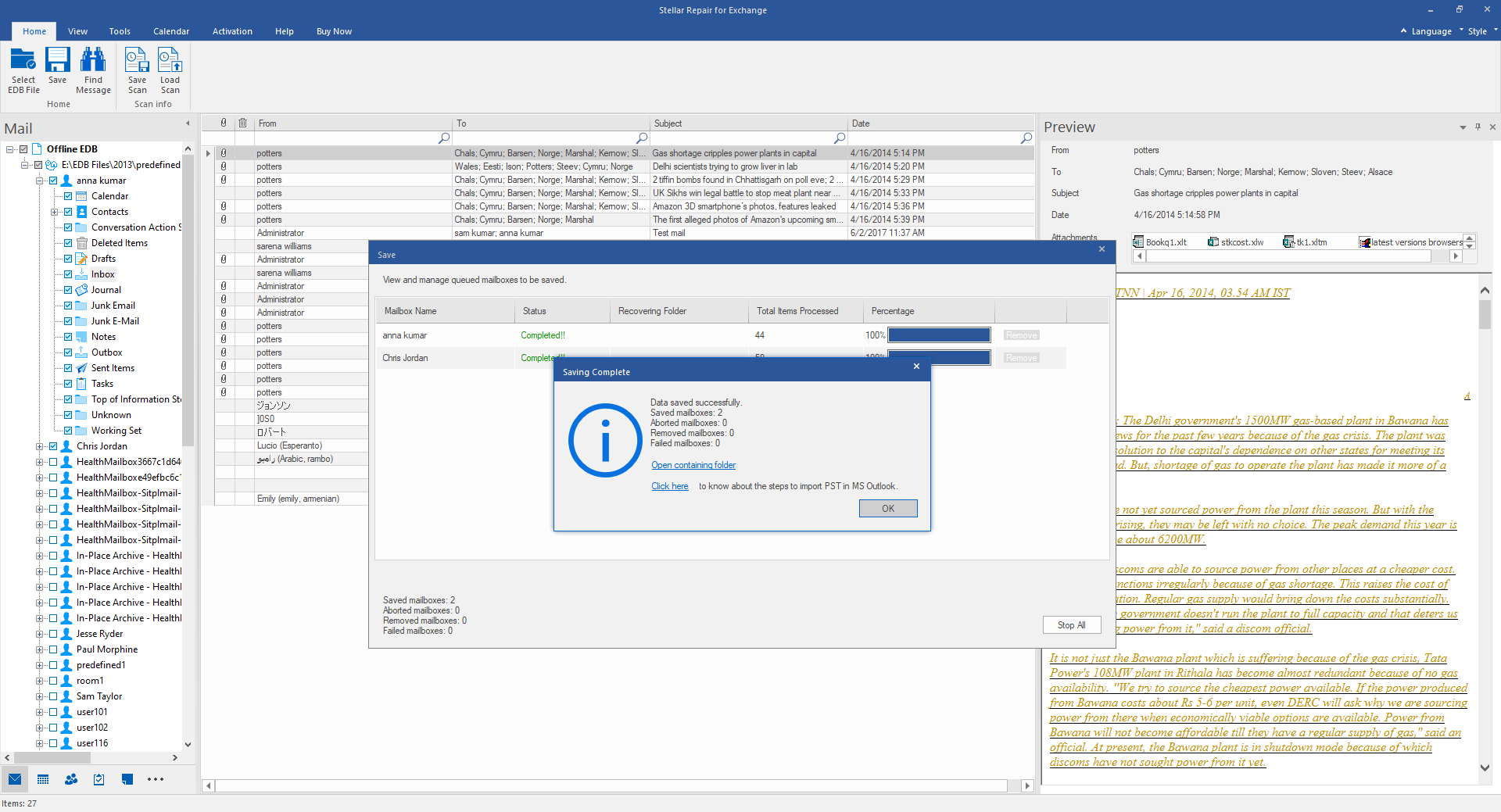 IMPORTANT NOTE: Deleted mailboxes or mailbox items can be recovered within the specified retention period, where the retention period is defined as the time or period for which the mailbox exists in the Exchange database after it is categorized as 'deleted.'