Stellar Data Recovery Premium is the world's first data recovery software with built-in photo and video repair tools. The software can recover virtually any file format and repair all major photo and video file formats.
You can use the file repair options post-recovery to repair a recovered photo or video file which is not readable or corrupt.
However, the possibility that a corrupt photo or video file can be repaired with Stellar Data Recovery Premium depends on various factors, which are as follows:
1. Cause of File Corruption
A virus-infected or malware corrupt photo and video file can be repaired with the help of Stellar Data Recovery Premium's Photo and Video repair tools. It can even fix a severely corrupt photo or video file damaged due to unexpected computer shutdown, software error, or system crash.
But if the file corruption is a result of overwriting, the software may not be able to repair it.
Overwriting occurs when a user continues to work on the system or drive after data loss. It can damage a lost file beyond recovery and repair.
 2. Sample File
The software displays an Advance Repair option to repair severely corrupt photos and video files. The Advance Repair option requires a sample photo or video file—originated from the same source as of the corrupt one.
This is important. If a sample file isn't available, the software can't repair a corrupt photo or video file.
Please note that the format of sample file should be the same which is of corrupt file.
3. Drive Condition
The condition of storage media also plays an important role. A file may get corrupt due to bad sectors, which can damage a part of the file, turning it unreadable. Check the drive condition with the help of 'Monitor Drive' utility in Stellar Data Recovery Premium.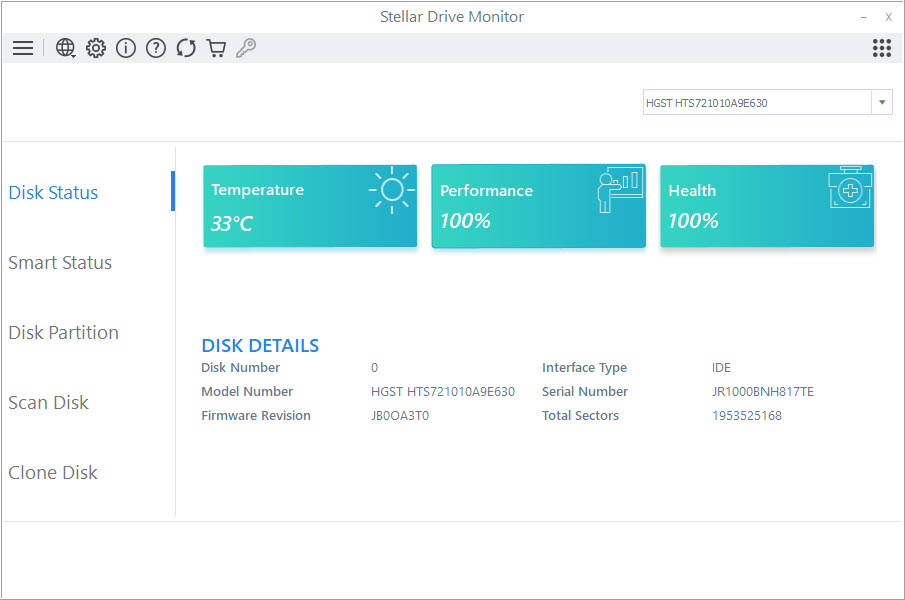 Use the 'Scan Disk' and 'Smart Status' option to check bad sectors and overall drive status. Use the 'Clone Drive' option if the drive condition is poor. Then try to recover and repair the corrupt photo and video files.
4. File Format Support
While the software can repair all major photo and video file formats, it can't repair every file format.
With Stellar Data Recovery Premium, you can repair the following photo and video file formats:
PHOTO: JPEG, TIFF, DNG, ARW, CR2, CRW, ERF, MRW, NEF, NRW, ORF, PEF, RAF, SR2, RW2, and SRF
VIDEO: AVI, ASF, WMV, MKV, FLV, DIVX, WEBM, MJPEG, MPEG, AVCHD, MTS, MOV, MP4, M4V, 3G2, 3GP, and F4V
In case you need to repair an unlisted or unsupported video or photo file format, get in touch with us.