Summary: Have you lost or accidentally deleted a hard drive partition? Read this post to learn what may make you lose a hard drive partition and how to recover it. You can also download and use a reliable hard disk partition recovery software, such as Stellar Data Recovery Professional. Download the software now!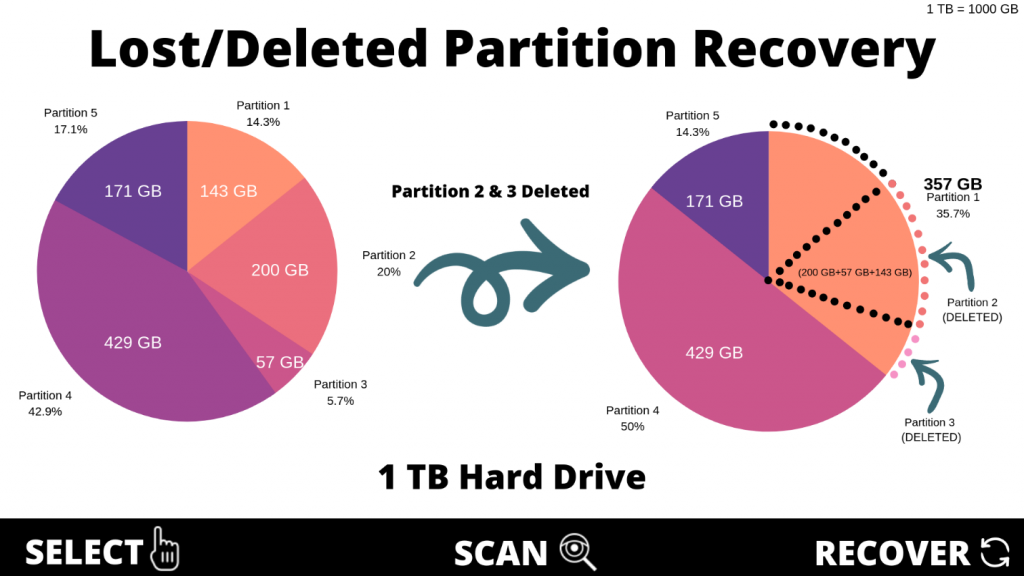 A Hard Disk Drive (HDD) contains one single undivided memory space. However, you can logically divide its memory into different isolated sections called partitions for better data management.
Things seem pretty easy while everything is fine with your hard drive. But, if you somehow lose or accidentally delete the hard drive partition with so much of your essential data, it will become troublesome with a blink of an eye.
Don't worry! HDD partition recovery is possible.
We have mentioned some effective DIY methods to help you recover lost, inaccessible, or deleted hard drive partition. However, first, we would like you to know all the possible reasons for partition loss.
Reasons for Partition Loss:
The most common reasons for partition loss are as follows:
Partition table corruption or loss
MBR corruption
Accidental deletion
Interruption while resizing the partition
Sudden system shutdown
Bad sectors on the hard drive
File system corruption
Running CHKDSK after Disk Defragmentation
How to Perform HDD Partition Recovery?
Method 1: Assign a Drive Letter
When you try to access your hard drive in Windows File Explorer, there could be chances you may not be able to find it there. One possible reason behind it could be no drive letter assigned to the drive. To confirm the same, you need to go to Disk Management and check if there is any partition with some storage consumption but no drive letter assigned to it.
If you find any such drive partition, perform hard disk partition recovery by assigning a drive letter and get back your access to the drive. To do so, follow the below-mentioned steps:
a. Press Windows + X, locate and click Disk Management. (See Image 1)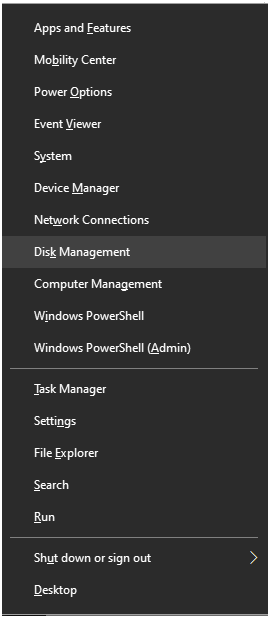 b. Find the partition with the storage consumption but no letter assigned.
c. Right-click on it and select Change Drive Letter and Paths from the available options. (See Image 2)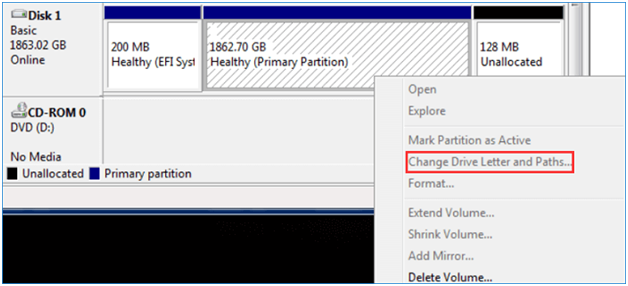 d. Now, click Change > Assign the following drive letter to select a letter for the drive from the drop-down list. (See Image 3)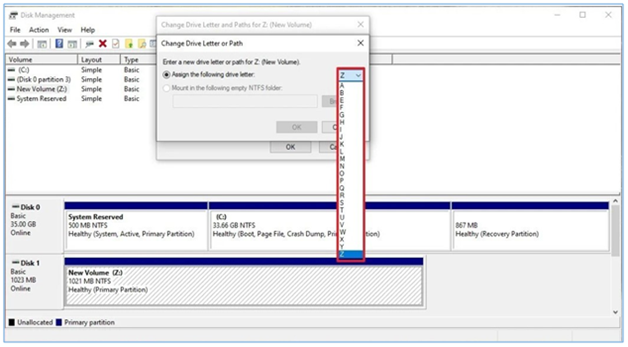 e. Click OK > OK to finish the process.
f. On completion of the process, close the Disk Management window.
g. Now, go back to the Windows File Explorer and check if you can see your hard drive there and access its data.
Method 2: Recover Unallocated Hard Drive Partition
Sometimes, when you connect your hard drive to a system, the system may detect it but not show it in the File Explorer. And, when you check it in Disk Management, it shows as 'Unallocated.' To perform hard disk partition recovery, you need to fix the partition, displaying as 'Unallocated.' Follow the given steps to do so:
a. Go to Disk Management. Locate the 'Unallocated' partition.
b. Right-click on the unallocated partition and click New Simple Volume. (See Image 4)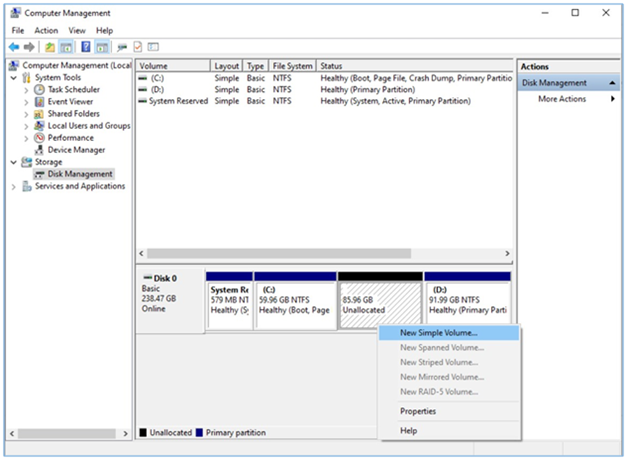 c. Now, select 'Assign the following drive letter,' choose a letter from the drop-down list, and click Next. (See Image 5)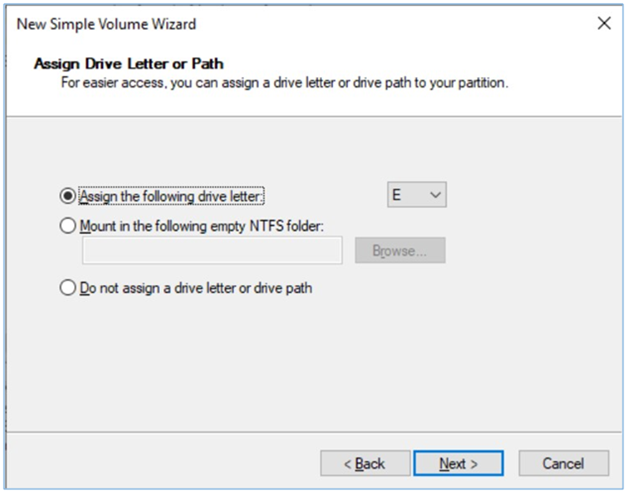 d. On the next prompt, select 'Format this volume with the following settings:'
e. Choose NTFS from the drop-down list mentioned against the File system and click Next. (See Image 6)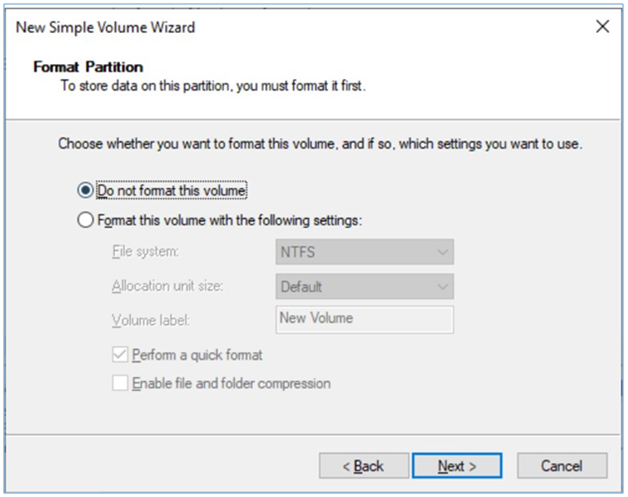 Note: On doing so, the hard drive partition will be formatted, causing you data loss. Though you may recover data from formatted partitions using reliable data recovery software.
f. Complete the process and close the window. Go back to File Explorer and check if the drive is now accessible.
Method 3: Recover lost or Deleted Partition with Data Recovery Software
If you fail to perform HDD partition recovery with the afore-mentioned methods, go with the powerful data recovery software, such as Stellar Data Recovery Professional. Anyone can easily use this DIY software and recover data from Windows PC, laptops, and storage media drives, including HDD, SSD, USB drive, SD Card, and more. The software supports recovery in all data loss case scenarios, such as deletion, formatting, corruption, etc. To recover lost or deleted partition, follow the given steps:
a. Download and install the Stellar Data Recovery Professional on the affected system.

b. Launch the software, and you will see the 'Select What to Recover' screen on your monitor.
c. From the 'Select What to Recover' screen, select the type of data you want to recover. (See Image 7)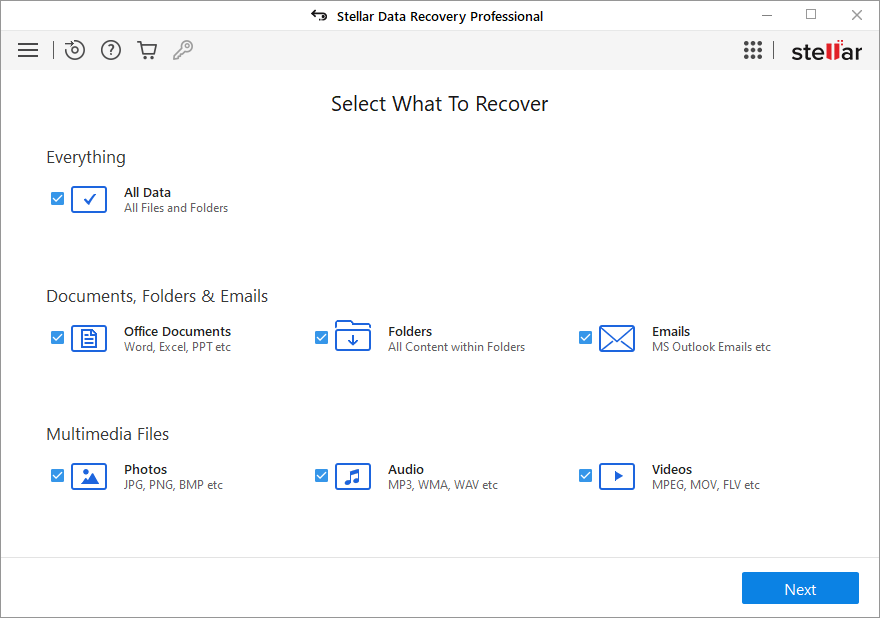 d. Now, select 'Can't Find Drive' under Connected Drives on the 'Recover from' window, and click Scan. The scanning process will start. (See Image 8)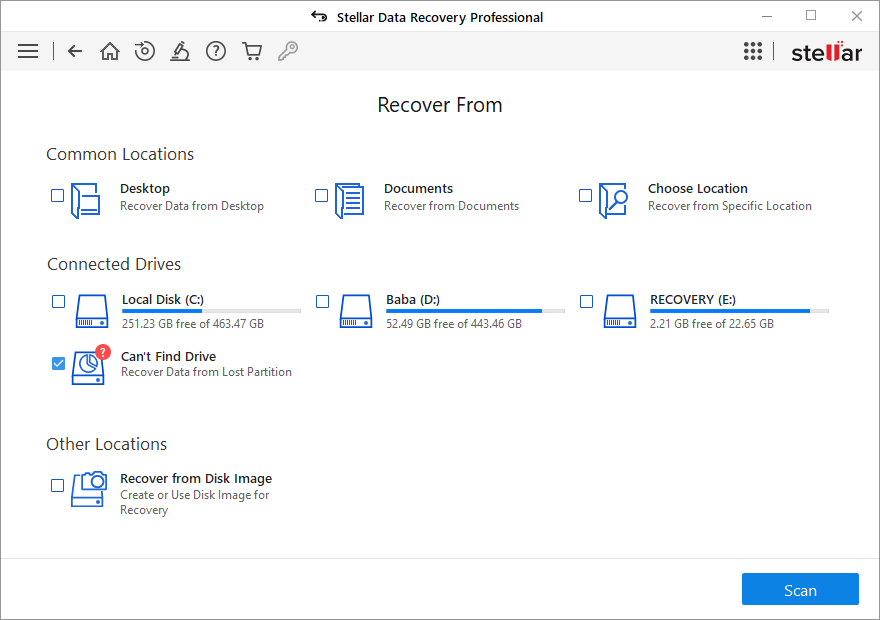 e. Wait until the scanning process is done. Once the process is done, all the drives connected to the system will display.
f. Now, select the hard drive to search for the lost or deleted partition and click Search. (See Image 9)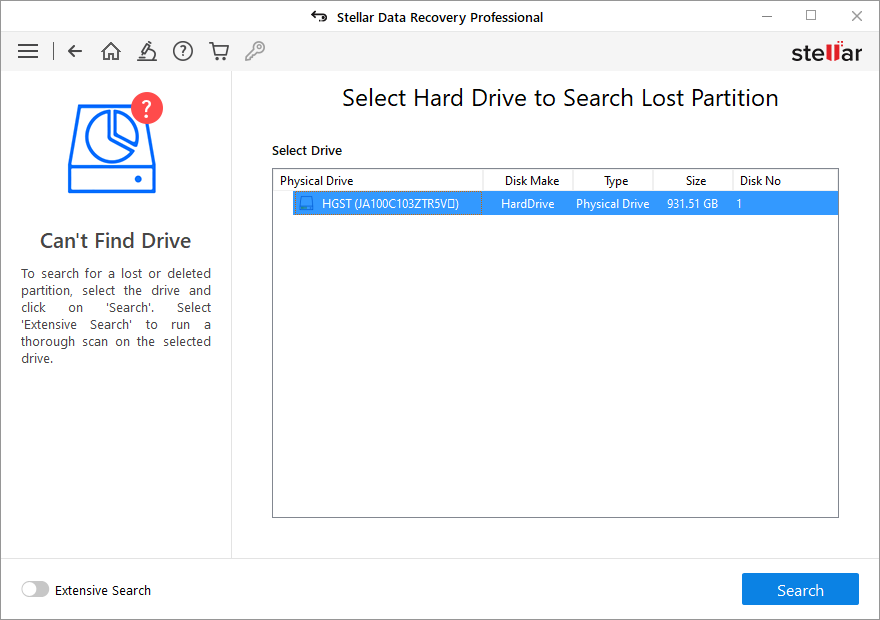 g. On Select Partition to Recover Data window, select the partitions from the listed ones and click Scan. (See Image 10)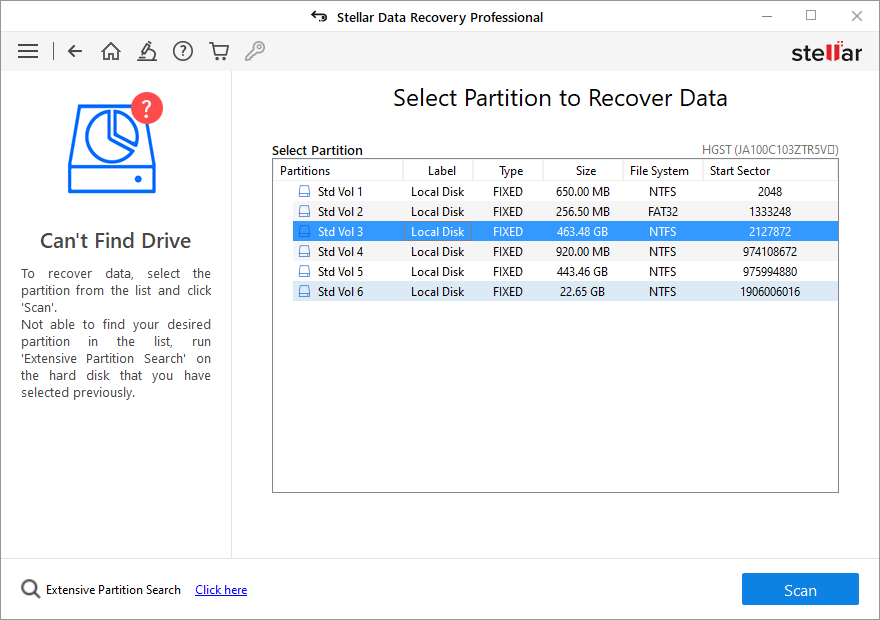 h. After the scanning process, you will see all the data on the screen.
i. You may select the files and preview them. Once satisfied with the results, click Recover. (See Image 11)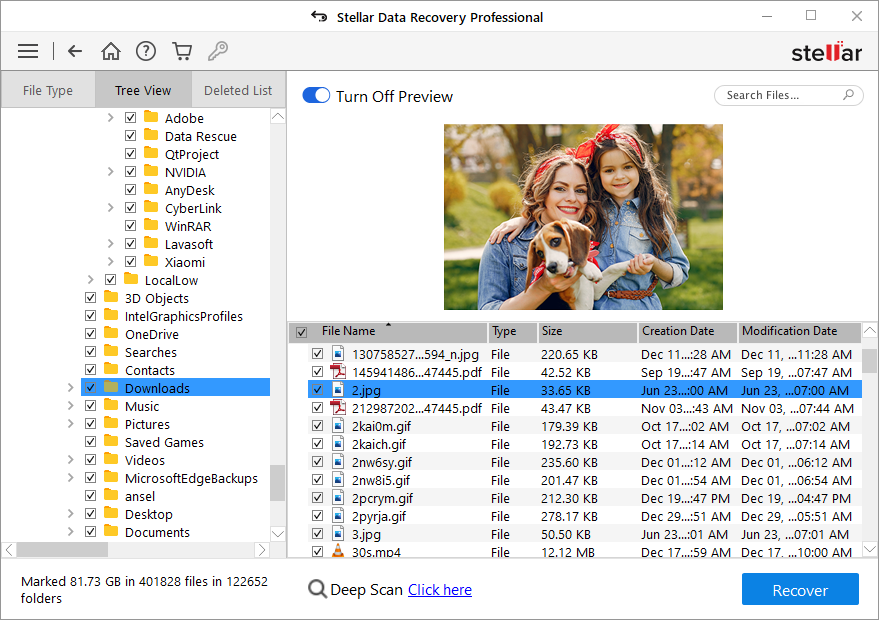 j. Now, click Browse to choose the desired location for saving data. (Choose an external storage device or a different partition to store recovered data and prevent data overwriting.)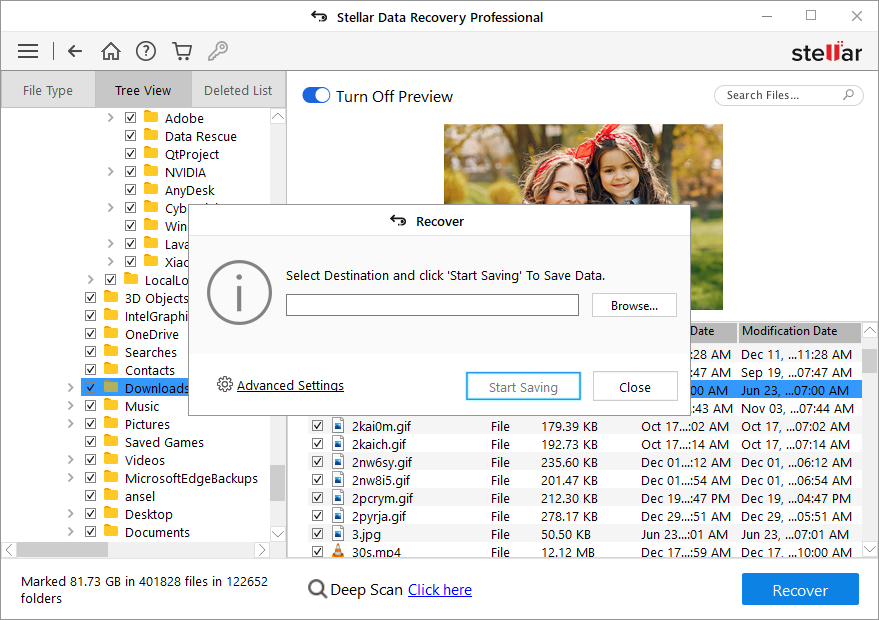 k. Finally, click Start-Saving to complete the recovery process. (See Image 12)
Conclusion
Hard disk drives or HDDs are one of the favorable options to store data in the lot. People also use them to have their system data backup. However, if you lose or delete a hard drive partition accidentally, you end up losing access to all of your data stored on the drive. Fortunately, you can perform HDD partition recovery with all the methods shared in this blog. To quickly recover the hard drive partition, you may use an efficient Windows data recovery software, such as Stellar Data Recovery Professional. The software even lets you recover formatted, deleted, or missing partitions.
Also Read: How to Recover Lost Partition in Windows 10?