How to Recover Lost or Deleted Hard Drive Partitions on Windows 10/11?
Summary: Have you lost or accidentally deleted a hard drive partition? Read this post to learn how you lose a hard drive partition and how to recover it. You can also use a reliable hard disk partition recovery software to retrieve your lost/deleted partition. Download partition recovery software now!

A Hard Disk Drive (HDD) contains one single undivided memory space. However, you can logically divide its memory into different isolated sections called partitions for better data management.
Things appear smooth while everything is fine with your hard drive. But, if you've somehow lost or accidentally deleted a hard drive partition with a lot of your critical data, it may bring you trouble.
Don't worry! deleted partition recovery is possible.
We have mentioned the most effective DIY methods to help you recover lost, inaccessible, or deleted hard drive partitions. However, let's first learn all the possible reasons for partition loss.
Common Reasons for Lost/ Deleted Partition on Windows 10/11:
The most common reasons for partition loss are as follows:
Partition Table Corruption: A partition table acts as a guide for the OS to identify the traits of a partition. Sometimes, the partition table can be damaged by a virus or faulty disk operation, leading to corruption. A corrupt partition table means the partition doesn't exist for your OS.
MBR corruption: Master Boot Record (MBR) helps determine the location of your OS and assists in executing the booting process. MBR corruption renders the partitions on your PC inaccessible.
Accidental deletion: Unintentionally deleting or formatting the wrong partition is among the most common partition deletion causes. As a thumb rule, always double-check before you confirm the deletion of any file.
Interruption while resizing the partition: If you are resizing the partitions on your hard drive and any mishap disrupts the process, it may cause partition loss.
Running CHKDSK after Disk Defragmentation: Always run the CHKDSK command before the defrag procedure. A faulty Disk Defragmentation followed by the CHKDSK command may cause troubles like errors in the partition table.
Power outages: A sudden power surge or power failure can affect the drive's operations and make the partition inaccessible.
Bad sectors: Bad sectors on the disk may prevent your OS to recognize a partition.
How to Perform HDD Partition Recovery?
There are multiple methods for lost/deleted partition recovery on Windows 10/11. Read below for some of the most effective ways to get back your lost data due to deleted partition on Windows.
Method 1: Recover lost or Deleted Partition with Data Recovery Software
If you want to perform HDD partition recovery in the most easy way, go for a professional data recovery software, such as Stellar Data Recovery Professional.
It helps you securely and quickly recover the lost/deleted partition without affecting the stored data. Moreover, the software is compatible with Windows 11 to 7.
The simple UI allows anyone to easily use this DIY software and recover data from Windows PC, laptops, and storage media drives, including HDD, SSD, USB drive, SD Card, etc.
The software supports recovery in all data loss case scenarios, such as deletion, formatting, corruption, etc. To recover a lost or deleted partition, follow the given steps:
Step 1: Download and install the Stellar Data Recovery Professional on the affected system.
Step 2: Launch the software, and you will see the 'Select What to Recover' screen on your monitor. Select the type of data you want to recover.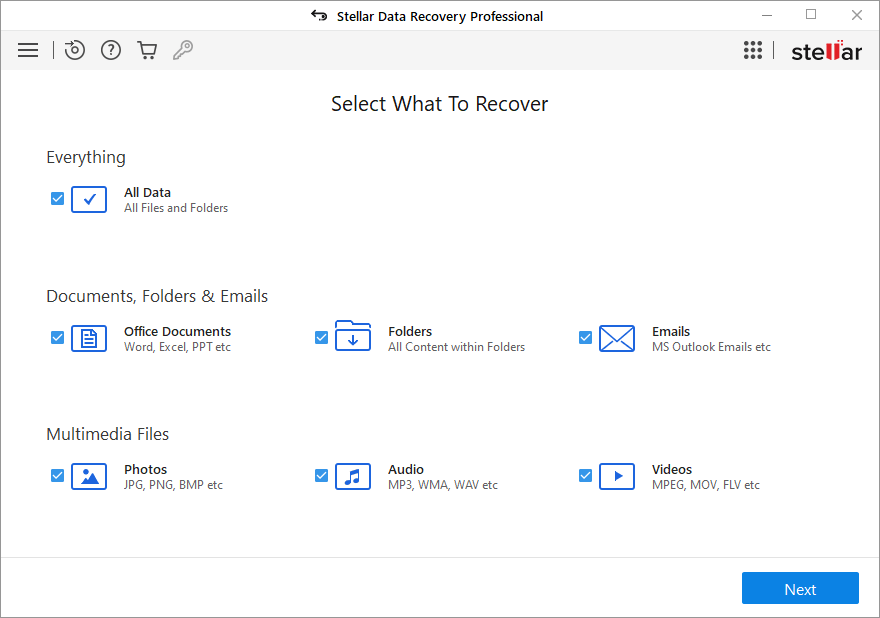 Step 3: Now, select 'Can't Find Drive' under Connected Drives on the 'Recover from' window, and click Scan.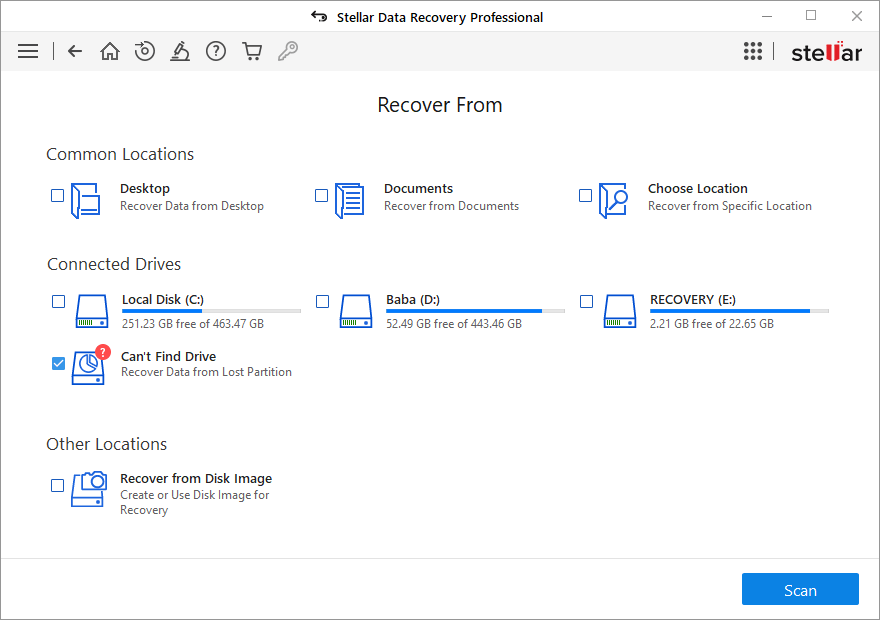 Step 4: Once the process is done, all the drives connected to the system will display. Select the hard drive to search for the lost or deleted partition and click Search.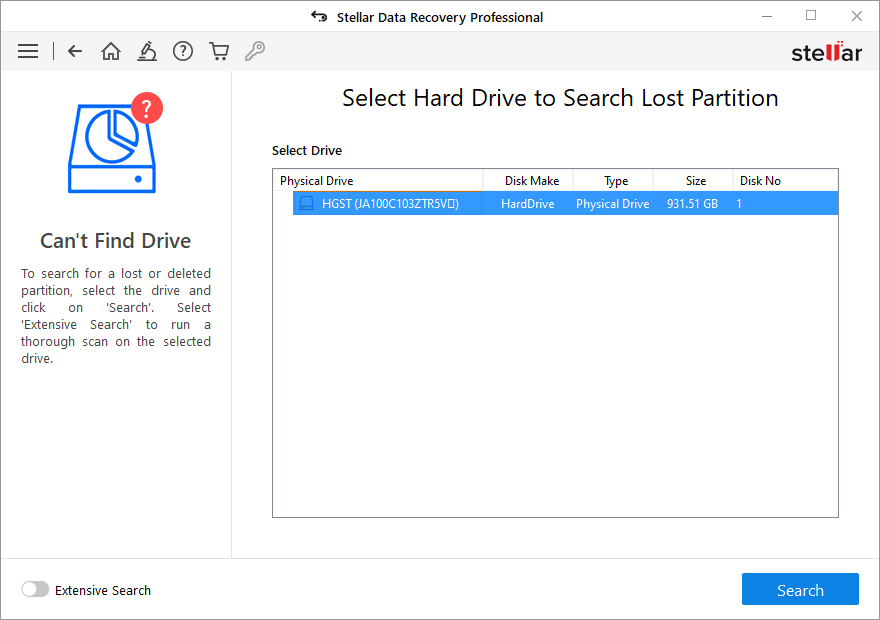 Step 5: In the Select Partition to Recover Data window, select the desired partition from the list and click Scan.
Step 6: After the scanning process, all data will be displayed on the screen. You may select the files and preview them. Once satisfied with the results, click Recover.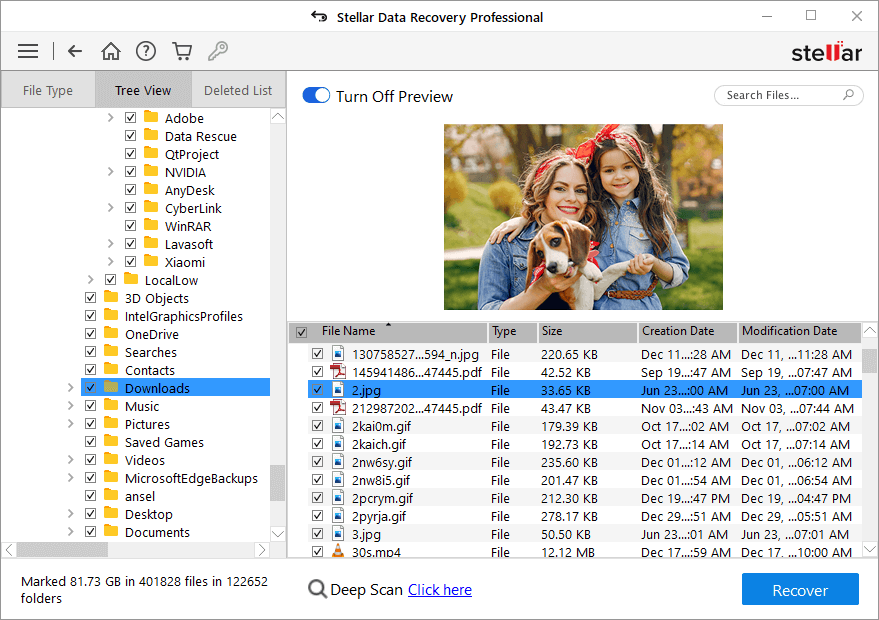 Step 7: Now, click Browse to choose the desired location for saving the data.
Note: Choose an external storage device or a different partition to store recovered data and prevent data overwriting.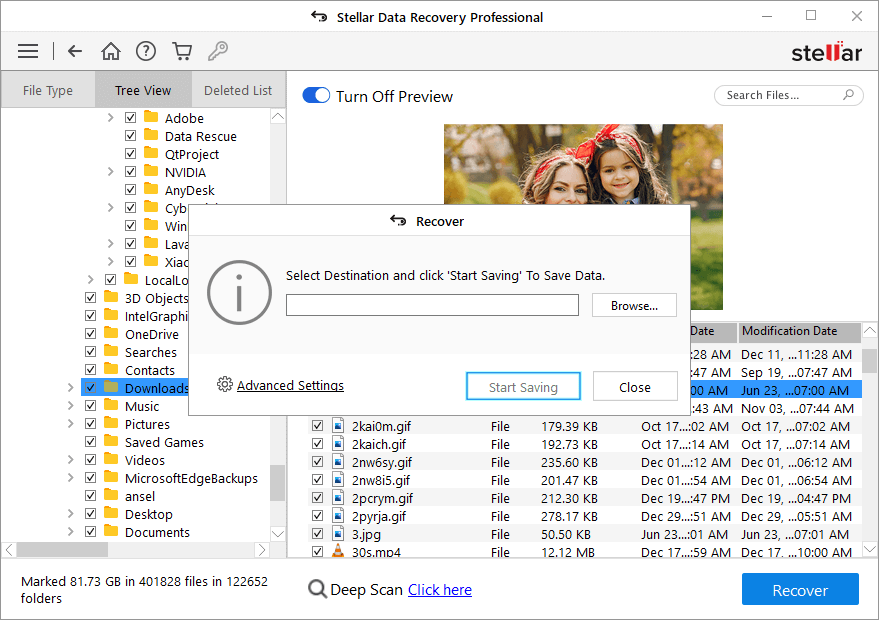 Step 8: Finally, click Start-Saving to complete the recovery process.
Method 2: Assign a Drive Letter to the lost partition
When you try to access your hard drive in Windows File Explorer and do not find it there, it could be due to no drive letter assigned to the drive.
To confirm, you need to go to Disk Management and check if there's any partition with some storage consumption but no drive letter assigned to it.
If you find any such drive partition, try assigning a drive letter to the drive. To do so, follow the below-mentioned steps:
Step 1: Press Windows + X, and then locate and click Disk Management from the list.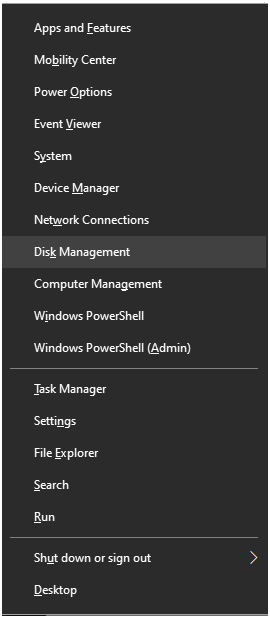 Step 2: Find the partition showing some storage consumption but no letter assigned.
Step 3: Right-click on it and select Change Drive Letter and Paths from the available options.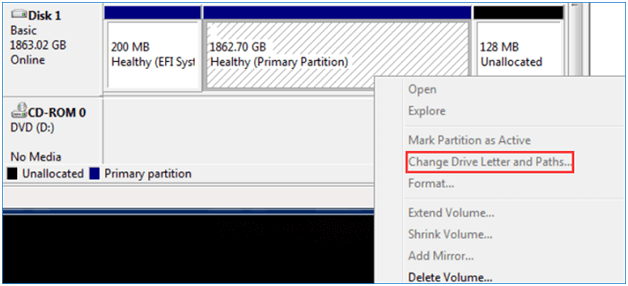 Step 4: Now, click Change > Assign the following drive letter to select a letter for the drive from the drop-down list.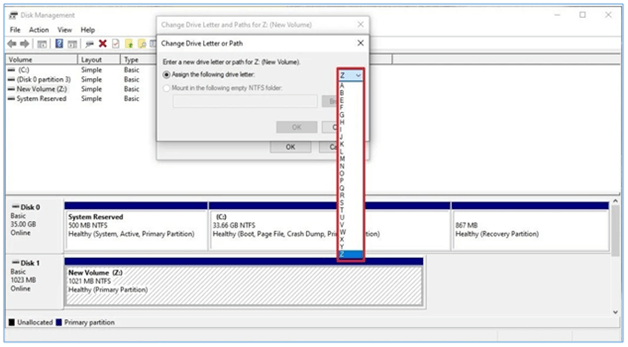 Step 5: Click OK > OK to finish the process.
Step 6: On completing the process, close the Disk Management window.
Step 7: Now, go back to the Windows File Explorer and check if you can see your hard drive there and access its data.
Method 3: Assign a Drive letter using the Command Prompt
Sometimes, you may not be able to assign a drive letter to a lost/deleted partition using Disk Management. In this case, try assigning a drive letter using the Windows command-line tool or command prompt.
To assign a drive letter using CMD, follow the steps below.
Step 1: In the Cortana search box, type cmd and select the Run as administrator option in the Command Prompt app.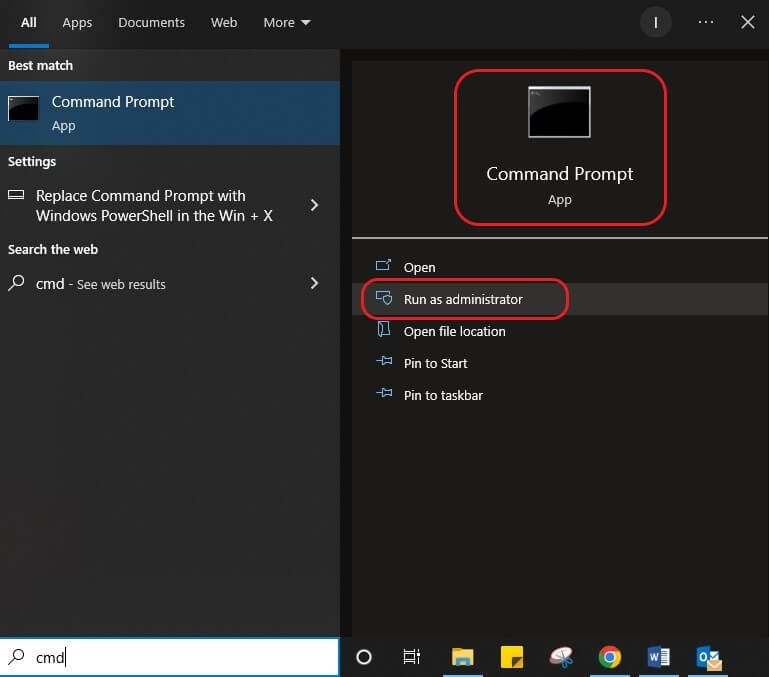 Step 2: In the Command Prompt window, type diskpart and hit Enter.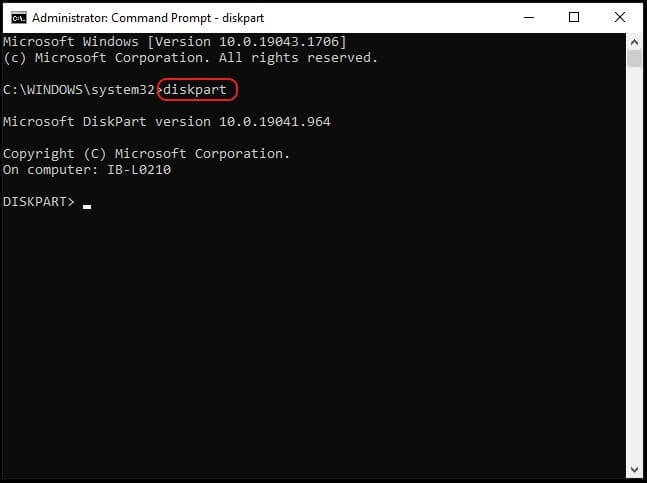 Step 3: Type list disk and press Enter.Again, type select disk m (replace m with the affected disk number).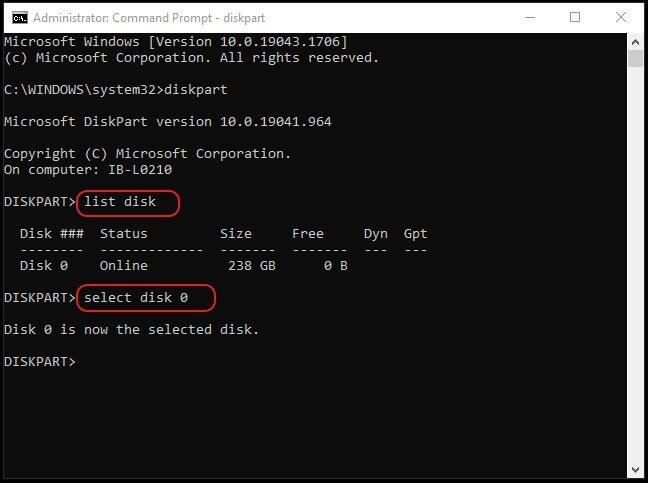 Step 4: Type list volume,press Enter,and then type select volume c (replace c with the lost/deleted partition letter).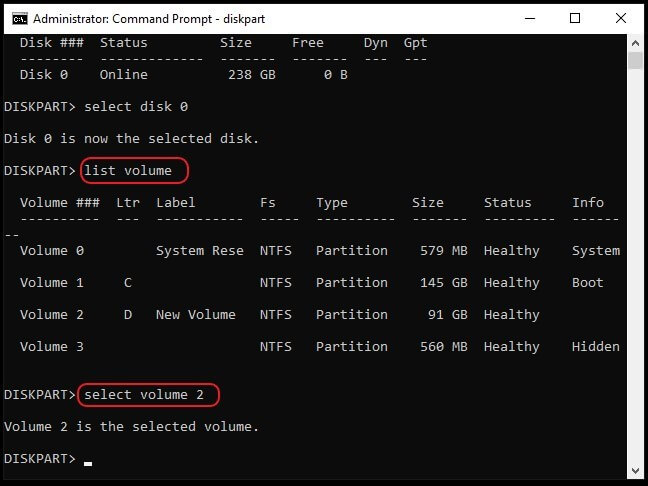 Step 5: Type assign letter=f (replace f with a letter of your choice that hasn't been used before for any partition).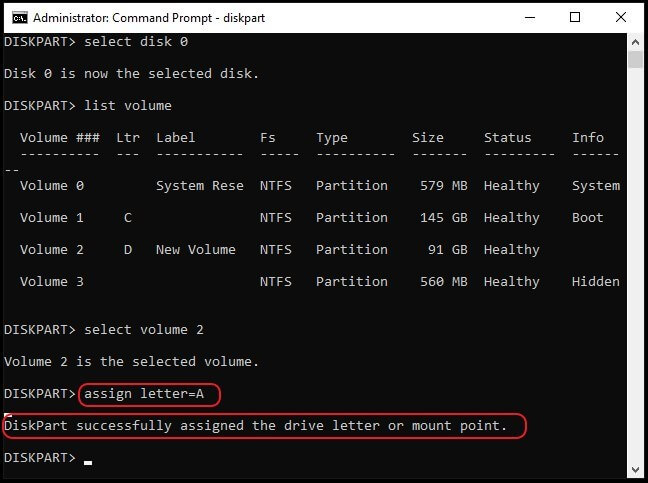 Step 6: Type Exit and press Enter.
Now, check if you can access the partition you lost/deleted.
Method 4: Recover Unallocated Hard Drive Partition
Sometimes, when you connect your hard drive to a system, the system may detect it but not show it in the File Explorer. And, when you check it in Disk Management, it appears as 'Unallocated.' To recover data from an 'Unallocated' hard drive, follow the steps below:
Step 1: Go to Disk Management and locate the 'Unallocated' partition.
Step 2: Right-click on the unallocated partition and click New Simple Volume.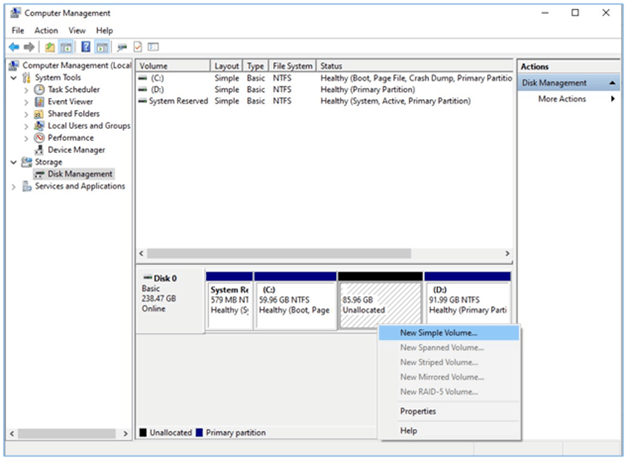 Step 3: Now, select 'Assign the following drive letter,' choose a letter from the drop-down list, and click Next.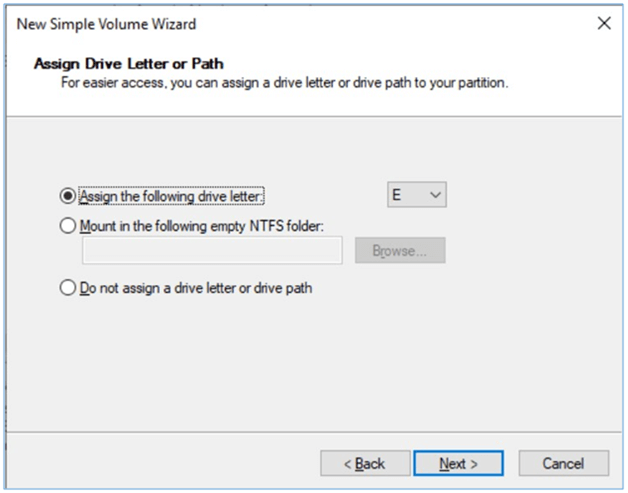 Step 4: On the next prompt, select 'Format this volume with the following settings:'
Step 5: Choose NTFS from the drop-down list mentioned against the File system and click Next.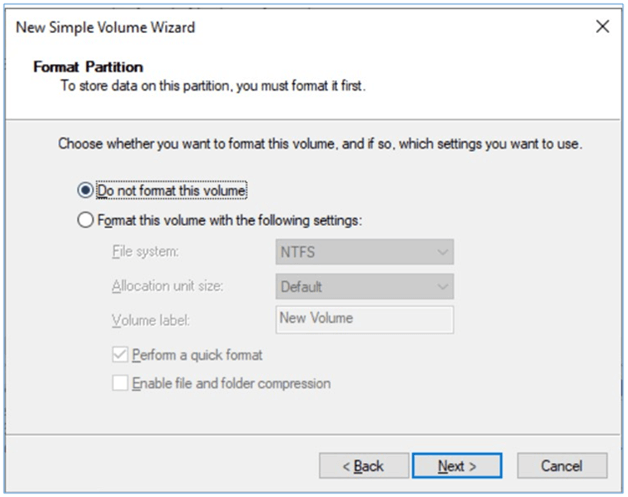 Note: Doing so will format your hard drive partition, causing severe data loss. Though you may recover data from formatted partitions using a partition recovery software.
Step 6: Complete the process and close the window. Go back to File Explorer and check if the drive is now accessible.
The unallocated partition is transformed into a RAW partition. Make sure you select the Do not format this drive option; otherwise, the data stored on the concerned partition will be erased.
Now that you have a RAW partition, you can't access its data in the usual way. However, you can retrieve the data from a RAW partition using effective and professional data recovery software.
Additional Tip: Use Recovery Partition to avoid partition loss on Windows PC
Now that you have done your lost partition recovery, it's time to reassess how it could have been avoided. Every Windows PC generally comes with a predefined recovery partition.
A recovery partition is a portion of your total storage space designated by the manufacturer to store an image of your system in its factory state. In addition, it contains the system backup image and system restoration guiding files.
Therefore, the Windows recovery partition acts as a one-click recovery solution when your PC runs into some problem causing data loss.
It is strongly advised that you must not delete the recovery partition to free up storage space. You can recover deleted recovery partition or opt to create a new one to be on the safer side.
How to create a Windows recovery partition?
If you've bought a PC with preinstalled Windows 11/10, a recovery partition must be already created on your system. However, if you purchased a PC and installed the OS later, you need to create a new recovery partition.
Although a recovery volume consumes a couple of GBs of your storage space, you won't regret it when you find yourself in a data loss situation.
It's always beneficial to create a recovery drive. If your PC runs into a major problem like a lost/deleted partition or software/hardware failure, you can immediately use the recovery partition to reinstall your OS.
The recovery partition only holds a backup to restore your OS, but you can use it to backup your important data. But, to create a backup of your personal data, you must copy the image of your disk into the recovery partition and update it from time to time.
You can easily create a recovery partition on your Windows PC by following simple steps.
Conclusion
Hard disk drives or HDDs are one of the favorable options for storing data. People also use them to back up their data. However, if you lost or accidentally deleted a hard drive partition, you may end up losing access to all your data stored on the drive. Fortunately, you can perform HDD partition recovery with all the methods shared in this blog.
To quickly recover the hard drive partition, you may use an efficient Windows data recovery software, such as Stellar Data Recovery Professional. The software even lets you recover formatted, deleted, or missing partitions.
FAQ
1. How do I restore a partition table?
Using the Command Prompt app, you can restore the partition table on your Windows 11/10 PC. If your PC won't boot normally, boot it through a bootable media like a DVD or USB drive. Launch Command Prompt, insert the bootrec.exe/fixmbr command and hit Enter.Let the process complete, and your partition table will be restored.
2. Does Windows 11 have a recovery partition?
If you've bought a PC with preinstalled Windows 11 OS, the manufacturer provides you with a recovery partition. However, even if you bought your PC and installed the OS later, you can still create a recovery partition on it. Moreover, you can also recover deleted recovery partitions using professional data recovery software.
3. Can I recover an entire partition deleted from my Windows PC using data recovery software? Yes. In fact, it's the easiest and most secure way to get back your lost/deleted/corrupted partition along with the data stored on it. One of the best data recovery tools, Stellar Data Recovery Professional, can retrieve any type of data, be it a single file or a complete partition, in any data loss situation.