How to Uninstall Any Antivirus from Mac?
Summary: Of late, you have realized that your Mac might not need a malware protection app. And, you suspect that your MacBook is slowing down due to the installed antivirus. So, you want to delete the antivirus entirely from your Mac, leaving no traces behind, right?
In this blog, we'll share the best method to uninstall antivirus from Mac. We'll also introduce SpeedUp Mac software and its free uninstaller feature that helps uninstall any antivirus without leaving traces or leftovers. The software can be downloaded from here.

Robust antivirus software can protect your computing device from all kinds of dangers lurking on the Internet. Yes, it may be valid for computers running on Windows or Android where attackers have compromised internal security more frequently than macOS. But do you think your Mac needs a third-party antivirus? Let's find out.
Why Mac May Not Need Antivirus?
macOS viruses exist, but they aren't as prolific as Windows or Android. Also, macOS has built-in security features in hardware security, system security, encryption and data protection, app security, and service security that protects your Mac from any cyber threats. So, you don't require to install any third-party antivirus software on your Mac.
How Might Antivirus Slow Down Mac?
Most third-party antivirus tools run in the background continuously and waste system resources. As a result, your Mac performs slowly, even if it is using a solid-state drive. So, you should either run the scan at night to prevent the antivirus from slowing your Mac down or uninstall the antivirus to keep using the native macOS security.
Also Read: Is Antivirus Slowing Your Mac Performance?
Native Method to Uninstall Antivirus
macOS allows you to uninstall antivirus software effortlessly. Follow the given steps to uninstall an antivirus software from your Mac:
a) Quit the antivirus application if it's open. Launch the Applications folder from Finder and look for the antivirus app.
b) Drag and drop the application to the Trash icon present on the Dock. Click Continue to remove the system extension. Then, click Uninstall.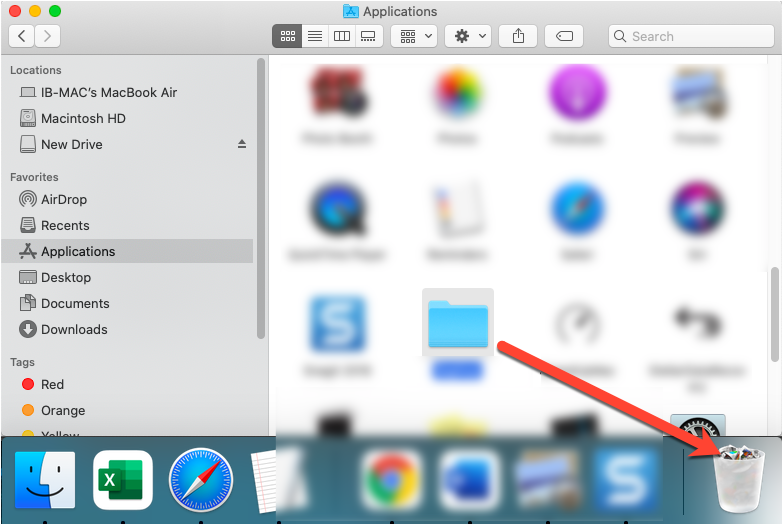 The antivirus software uninstalls from your Mac. Please note that this uninstallation process isn't clean because antivirus leftovers and traces might remain on the Mac storage drive and waste space. Using cleanup software to uninstall an antivirus program can solve the issue.
Also Read: How to Remove or Delete Mac Leftover Files
Cleanup Software to Uninstall Antivirus
Removing an antivirus program without leaving traces and leftovers requires advanced cleanup software that lets you uninstall apps. Follow the given uninstallation steps:
a) Download, install *30-day free SpeedUp Mac software on your MacBook, iMac, or Mac mini.

b) In Mojave or later macOS, give the software full disk access permission to operate flawlessly. Learn more.
c) Launch the SpeedUp Mac software and click the Uninstall icon from the toolbar.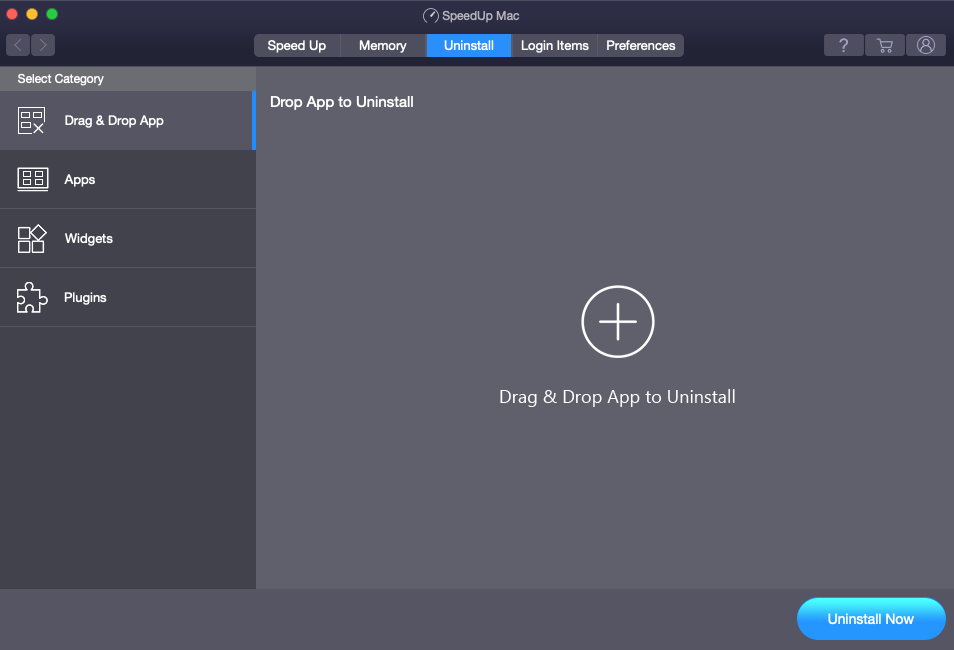 d) In the Dragged App section, drag and drop the antivirus to the Uninstall Dragged App area.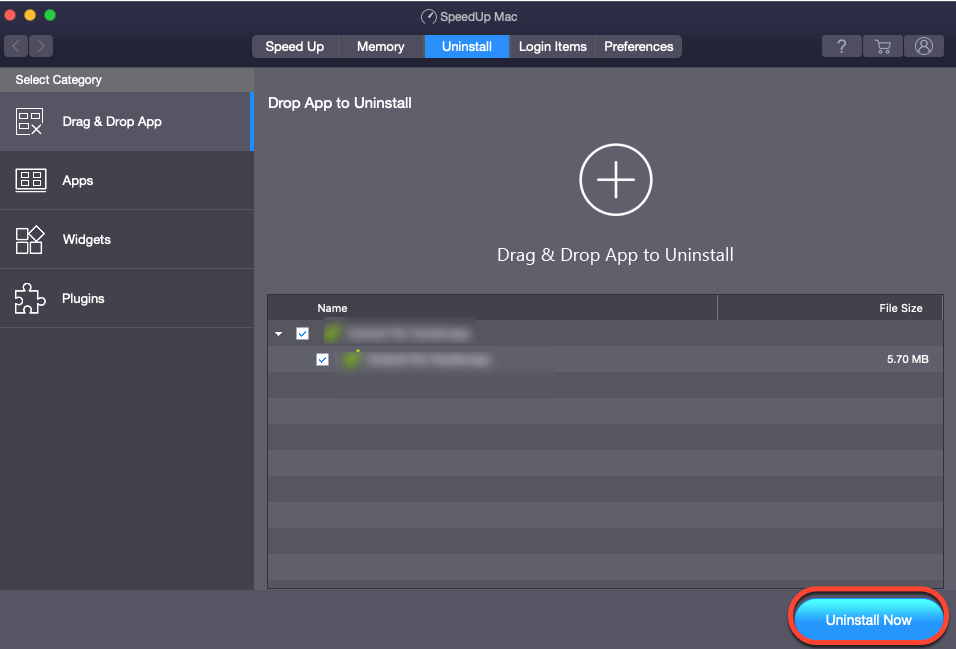 e) Select the App Name checkbox and click Uninstall Now. Click Yes, then OK.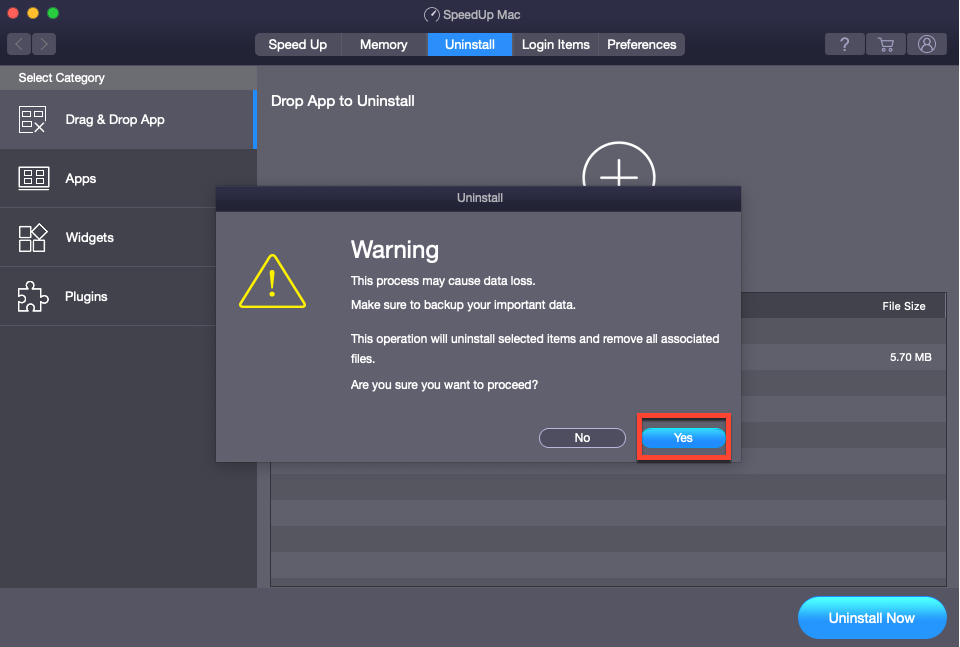 f) Or else, click Apps from the left pane, select the antivirus, and click Uninstall Now. Click OK.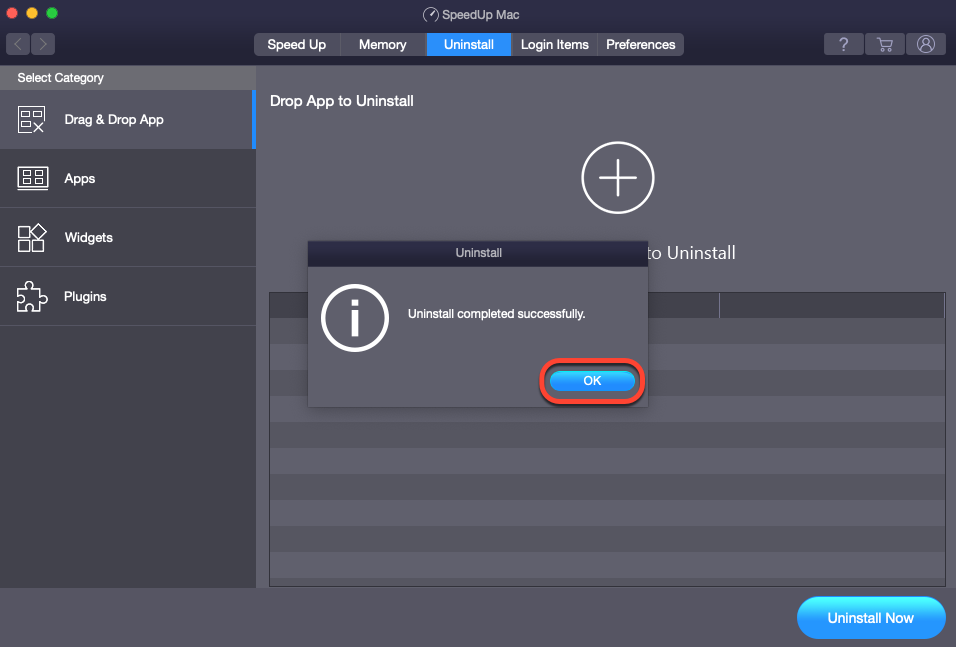 *After the 30-day free trial period, you can activate the SpeedUp Mac software at a nominal 1-year subscription fee to continue using it as usual.
Conclusion
We have covered how to uninstall any antivirus app from Mac using the native and cleanup software method. The advantage of a disk cleaner app cannot be denied if there is low or no free space left on your Mac SSD. SpeedUp Mac tool not only uninstalls the antivirus properly, but also helps you remove unwanted leftovers and traces, junks, caches, etc., which bloat up storage space. You can even schedule the cleanup task and optimize your Mac without any manual intervention.