Yes, you can do this by creating a DAT file of the scan and then using 'Resume Recovery' feature to recommence recovery after loading the DAT file.
To use the 'Resume Recovery' feature of Stellar Windows Data Recovery, follow the given steps:
Download and run the >Stellar Windows Data Recovery Professional software. You'll reach to the following interface: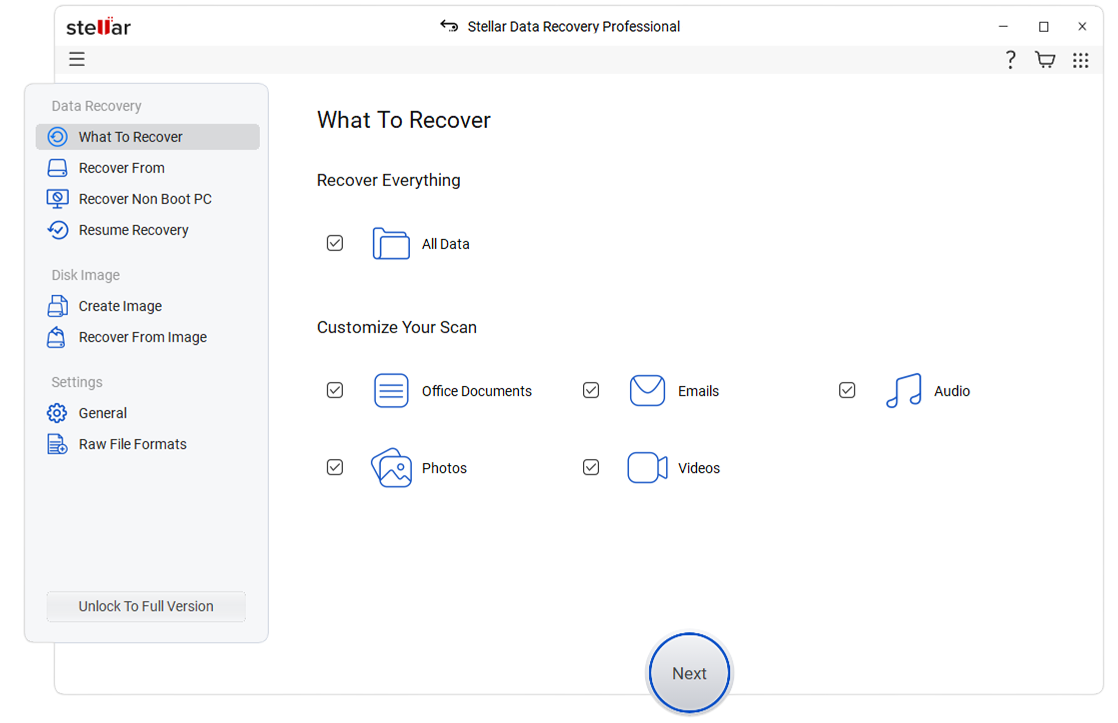 Now, you have to decide what you want to recover as this software can easily recover more that 300+ file types such as Text, Audios, Videos, etc.
Click on 'Next' button to reach on next screen.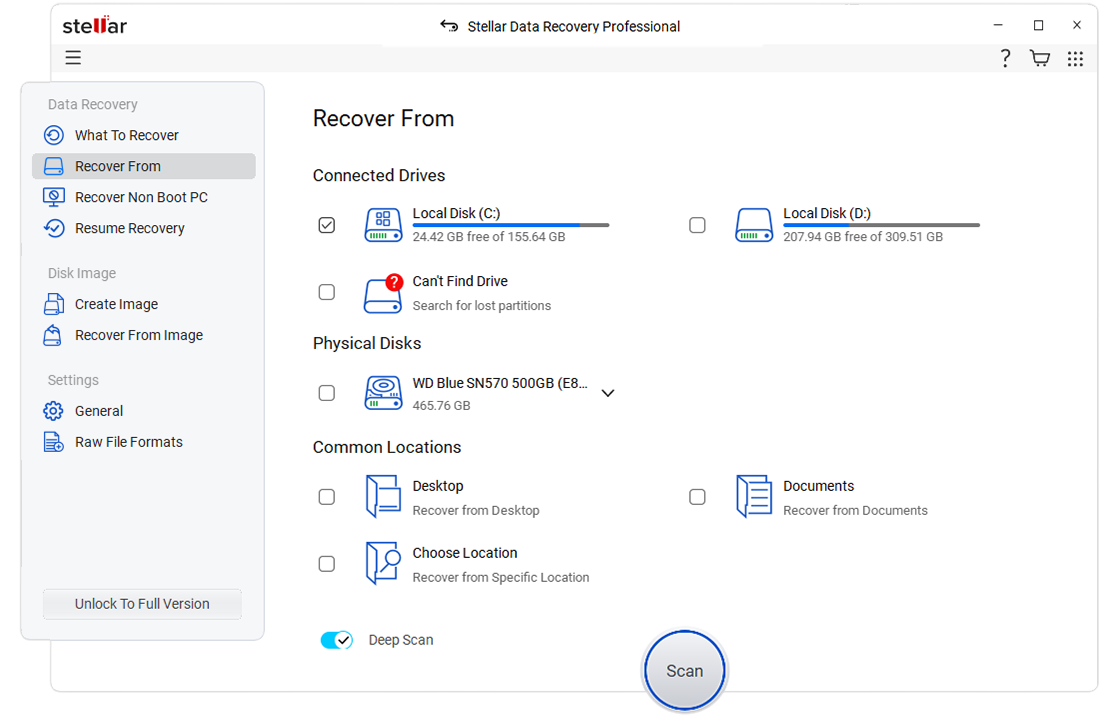 Select the Drive from where you want to recover. Click on Scan option.
Now, let's suppose that you don't have time for further recovery and you want to halt this process for future, the very first thing we do is – Search and Press the Back Button. After clicking the back button, you'll be asked for saving the Scanning information.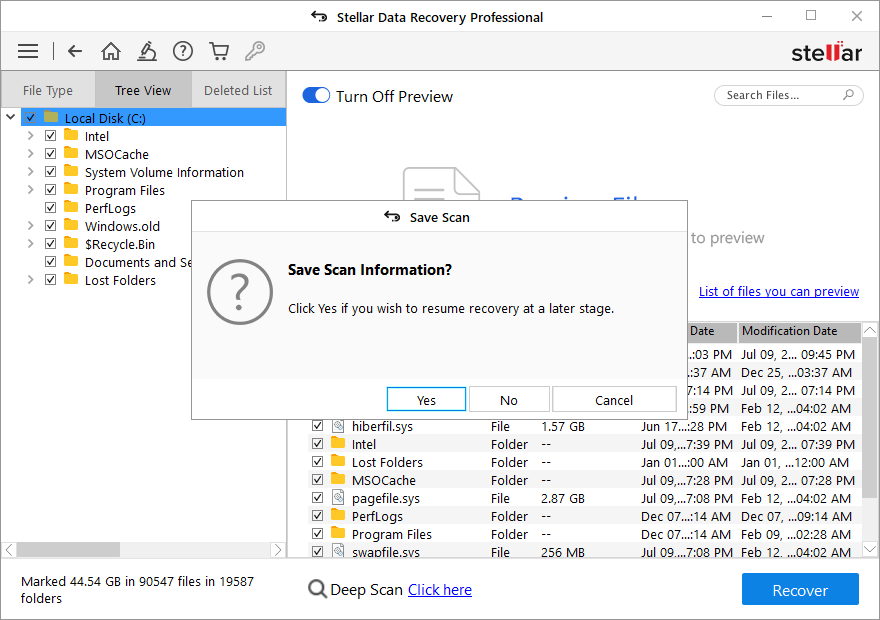 Click on 'Yes' to save the image for future scanning. It will ask for the destination location for saving the image in question.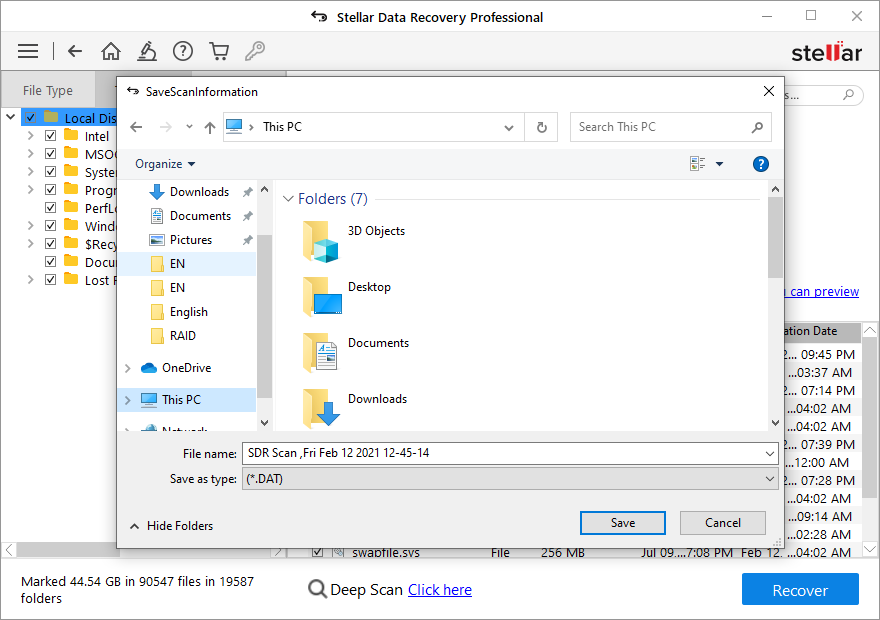 After saving a file, you'll be back to the 'Select Location' interface of the software. Click on the 'Advanced Settings' option at the top of the interface.
Select the 'Resume Recovery' option at the top and the software will list down all the files created for Resume Recovery.