With EDB to PST Converter, a user can extract multiple mailboxes from an offline EDB or Online Exchange database. The software utilizes the Parallel Processing technique to process and saves up to 4 mailboxes simultaneously to corresponding PST files. This effectively reduces the time required to export multiple mailboxes to PST format.
Export Multiple Mailboxes from Offline EDB to PST
To convert and export multiple mailboxes to PST from an offline EDB file, follow these steps:
Launch Stellar Converter for EDB and select 'Offline EDB'.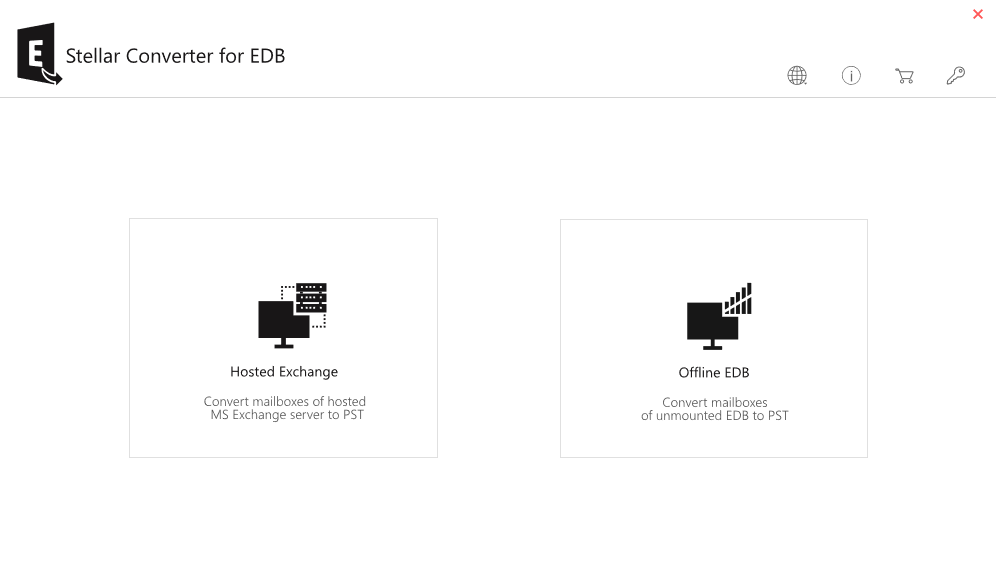 Click 'Browse' to select the EDB file or use the 'Find' button to search and select EDB files on the system drive, external media, or folder. Then click 'Next' to begin the scan process.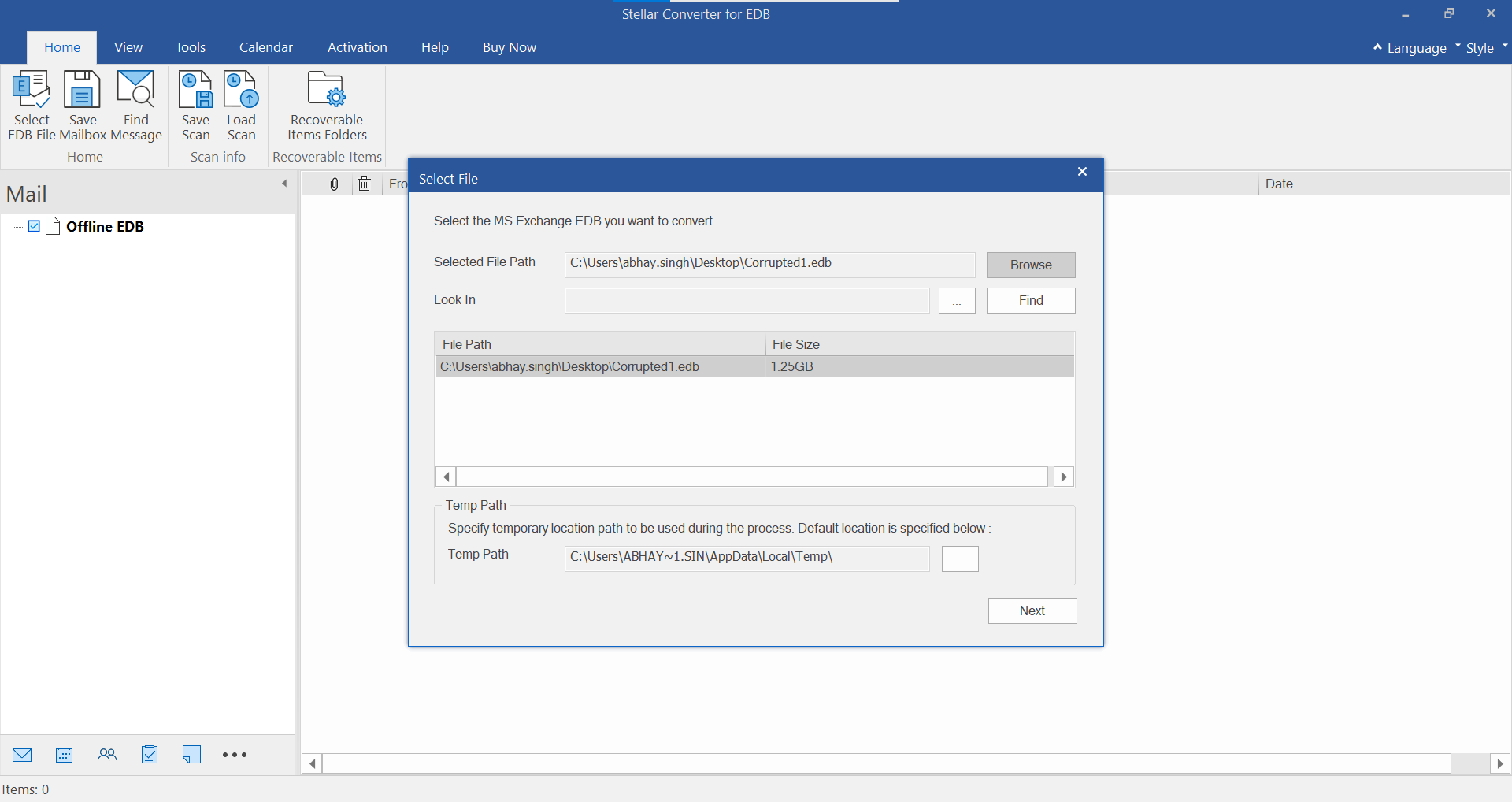 After the scan, all converted mailboxes from the EDB files are listed in the preview pane.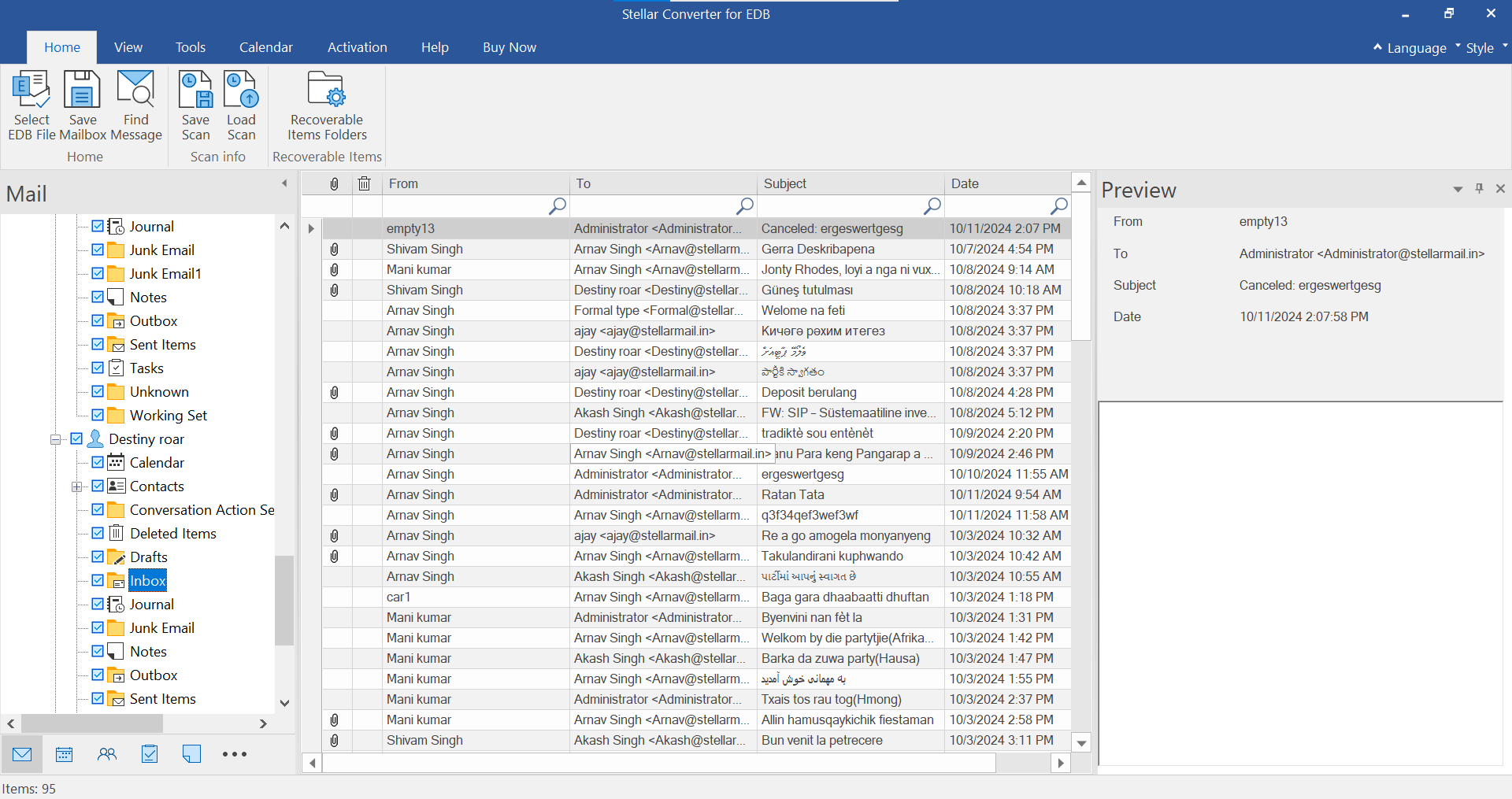 You can click on mailbox and mail item to see its preview. Then select the mailboxes that you need to export to PST.
From the Home Menu, click 'Save.'
Choose 'Save As PST' from the available options in the Save As dialog box and then click 'Next.'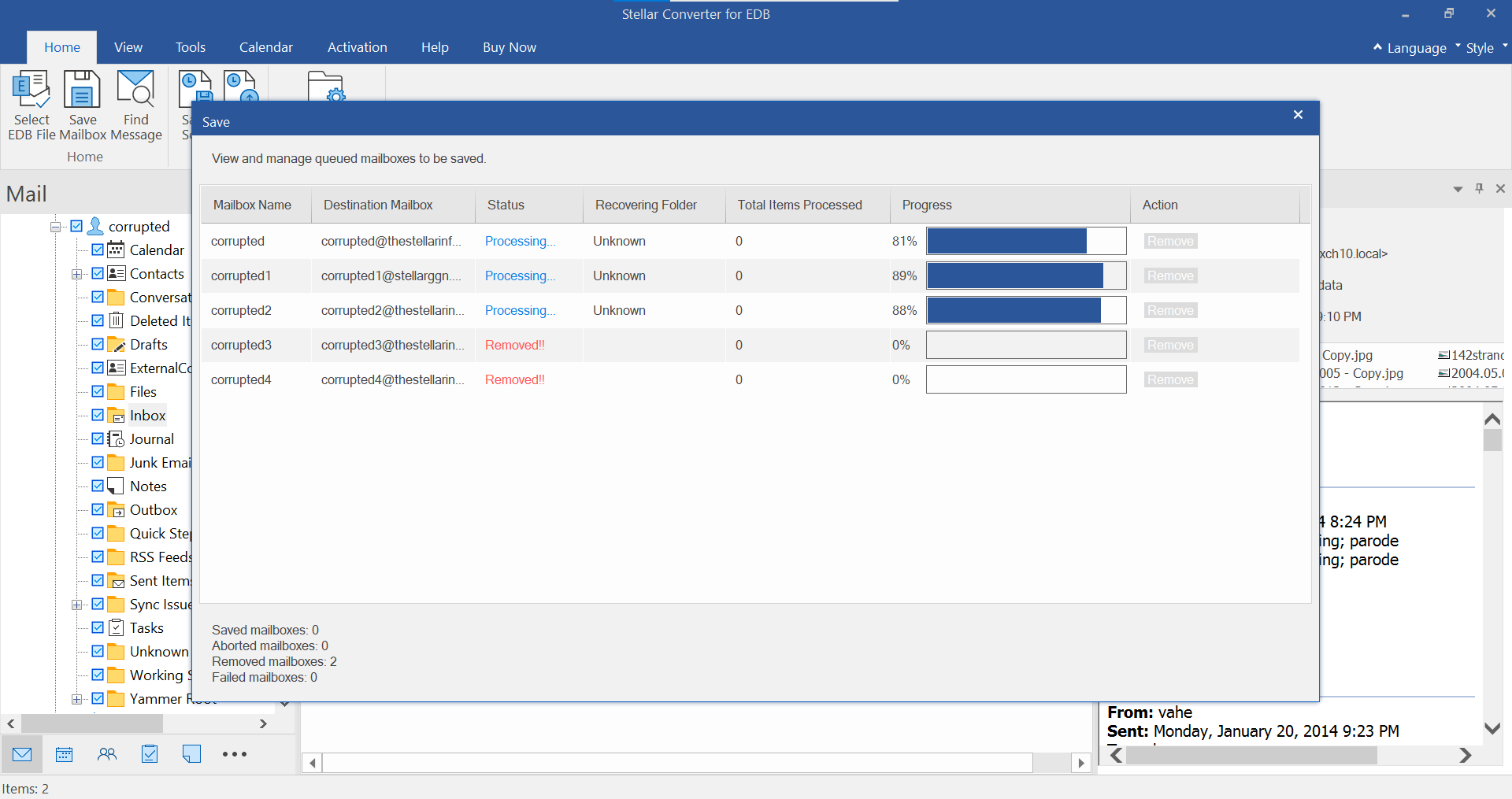 Click the 'Browse' button to choose a save location and click 'OK.'
A new 'Save Mailboxes' dialog box appears. Here you can change the mailbox priority and select which mailbox you want to save first or last. Then click 'Next.'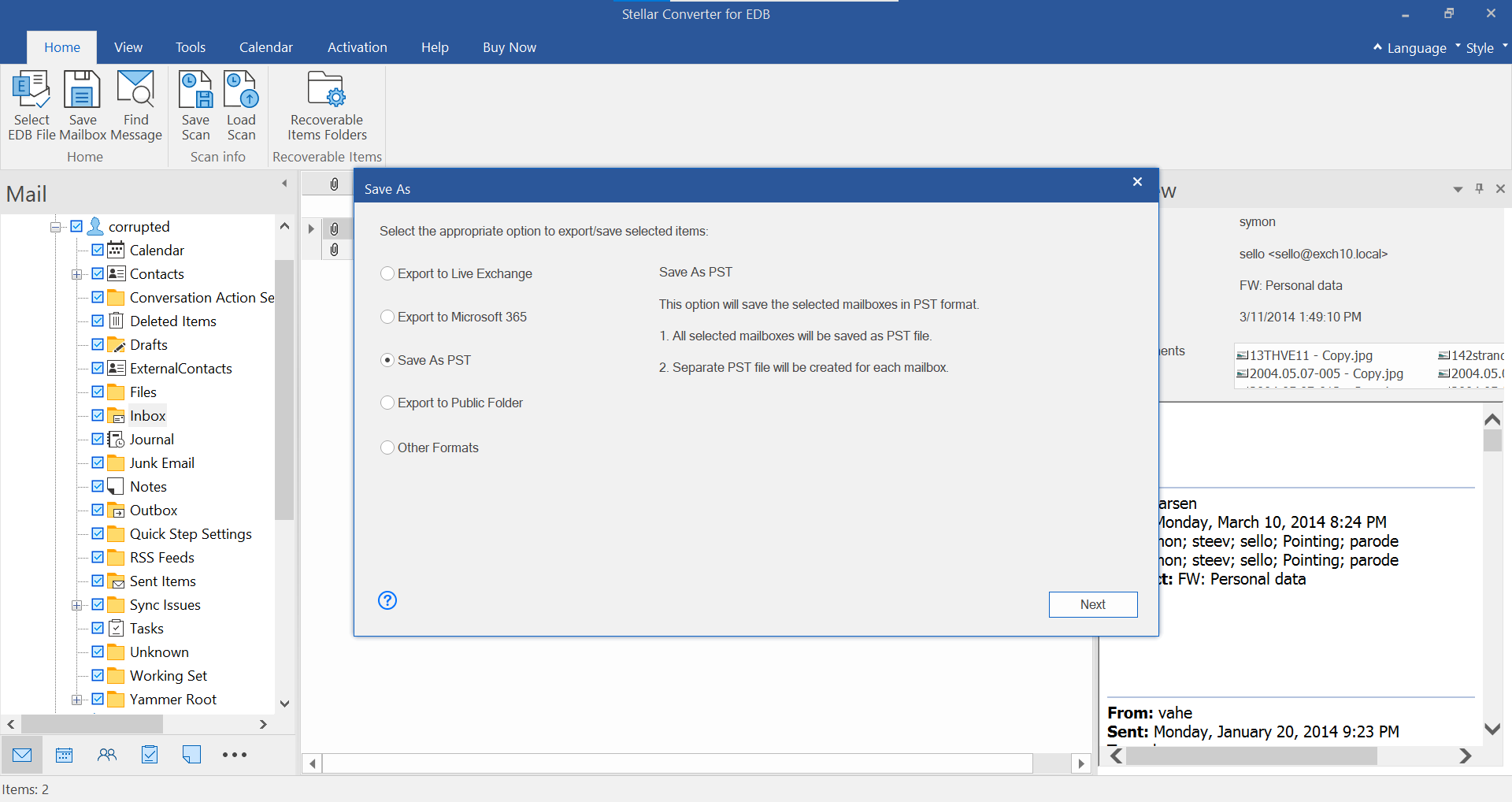 A Save dialog box appears displaying export progress. The software processes and saves up to 4 mailboxes simultaneously to individual PST files.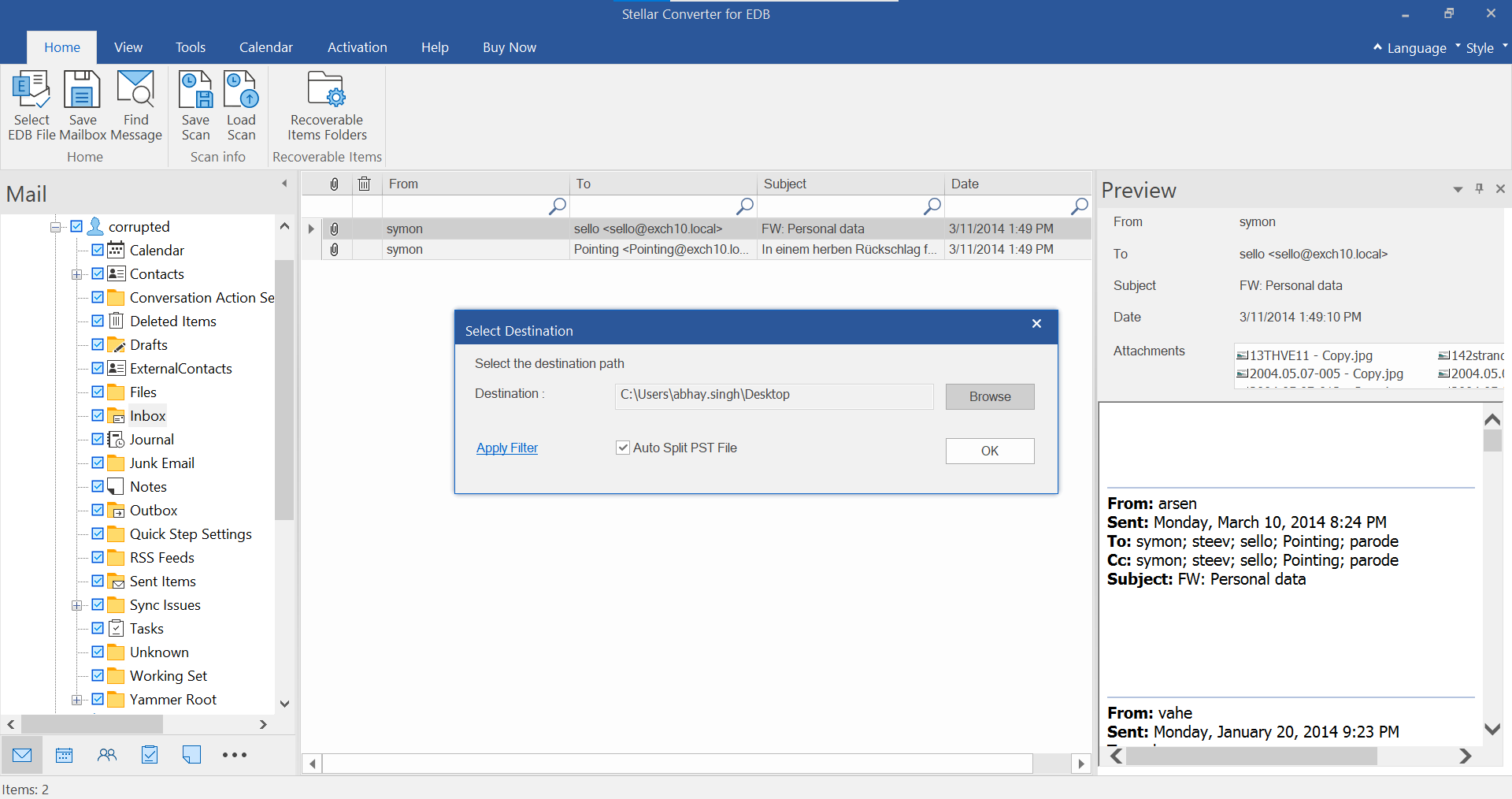 This exports all the mailboxes you selected in the Preview window to individual PST files.
1.  From the main screen, choose Hosted Exchange and then click Select Server from the Home ribbon.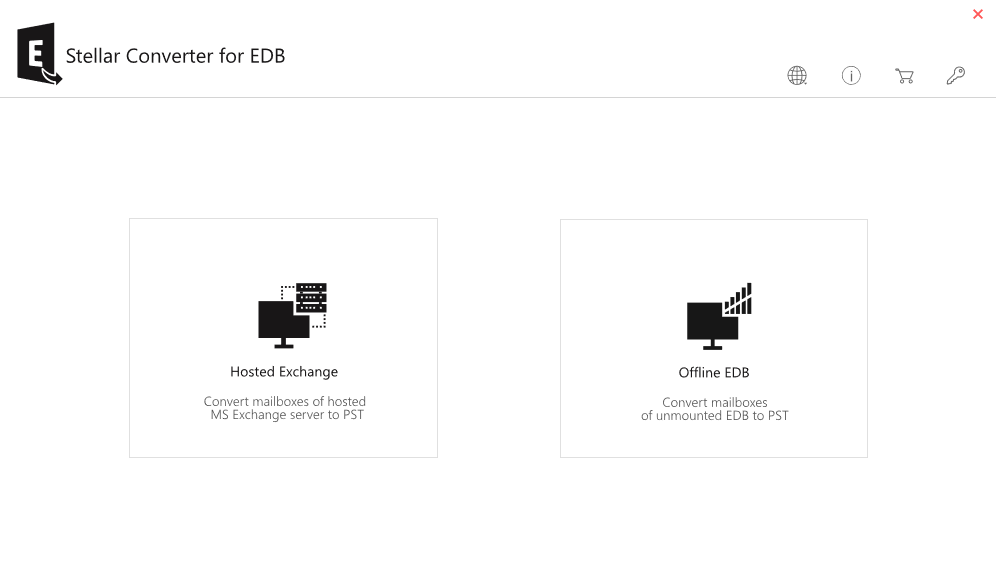 2.  In the 'Enter Login Credential' dialog box, select Connect to all mailboxes on the server option and then click 'MS Exchange Server 2010 and higher' option if you want to extract mailboxes from a database hosted on MS Exchange 2010, 2013, 2016, or 2019 version. Uncheck the option if the Exchange version is 2007 or earlier.
3.  Then provide valid Admin and Server Name (for MS Exchange 5.5/2000/2003/2007) or enter Admin Email, Server Name, and User Password (for MS Exchange 2010/2013/2016/2019). Then click OK.
4.  A Users List window is displayed, once the connection is established with the Exchange Server. It lists all mailboxes along with their status and the total number of connected and disconnected mailboxes.
5. To connect disconnected mailboxes, click the 'How to Connect disconnected mailboxes' link. To continue, click OK.
This will export multiple mailboxes from Hosted Exchange to PST without disrupting the email services or user access.
For more help and to know more about Stellar Converter for EDB, refer to the product user manual.