After repairing the Exchange database files using Stellar Repair for Exchange or converting the EDB files using Stellar Converter for EDB, you can export the recovered or converted mailboxes directly to another Live Exchange Server or Microsoft 365 tenant.
However, you need to configure the Exchange admin profile or Microsoft 365 global admin profile in Outlook on the system that you are using to convert or repair and export the mailboxes from Exchange EDB files to Microsoft 365 or Live Exchange Server.
The system you will be using should also be a member of the Domain with the same Exchange Server.
Steps to Configure Admin Profile in Outlook
To configure the profile in Outlook, follow these steps:
Open Control panel > User Accounts > Mail.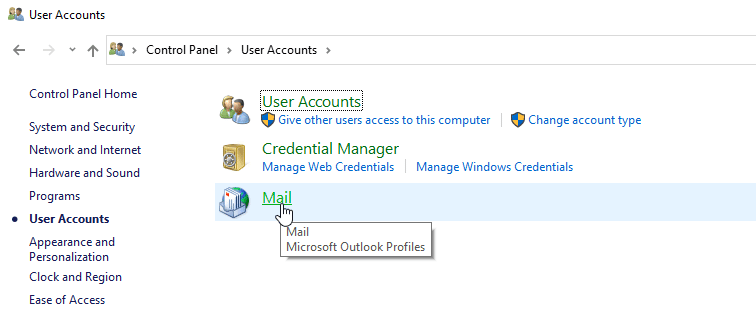 Click Show Profiles > Add.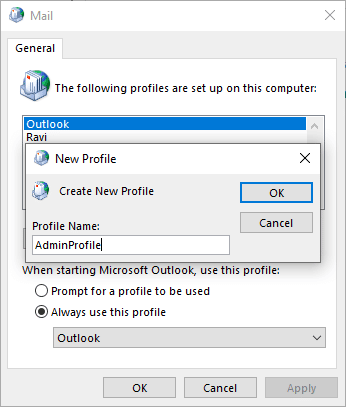 Type the profile name and click the OK button.
Configure the admin (global admin) account.
After configuration, click the Finish button.
Click on the OK button after the process is completed, close the Mail Setup window and start Outlook to check if the profile is working.