To export offline exchange mailboxes to Live Exchange Server, you should connect to mailboxes on the Exchange server and follow the below mentioned steps:
Once the connection is established with Exchange server, a window displays a list of mailboxes along with their status. The status includes the list of Connected and Disconnected Mailboxes, as shown in the image below: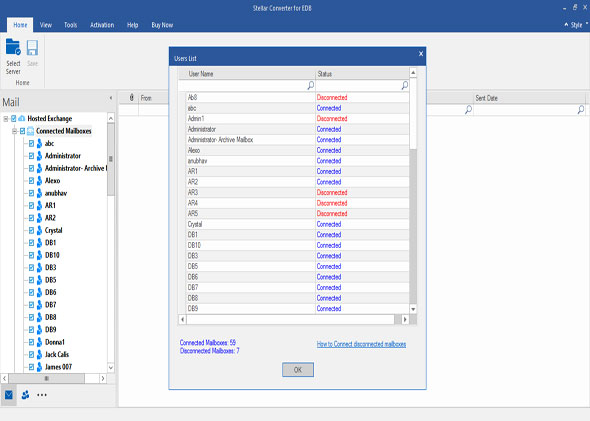 Figure 1: Illustrates list of Disconnected Mailboxes
Verify the list of Connected and Disconnected mailboxes
Follow the below mentioned steps to connect disconnected Mailboxes
When you have MS Exchange Server in either of three versions – 2013, 2010 or 2007 installed along with .Net framework 3.5 or higher, then use the Stellar Server console .exe to provide Full Mailbox permission to disconnected mailboxes: 
Launch the Exe file available by the name of Stellar Server Console.exe. Login dialog box opens. Enter the Login credentials and Domain Name of the Server and click on Login button.
Figure 2: Illustrates Domain Name and Login Credentials of exe file
Once the Login credentials are entered along with domain name, you will get the following a list of mailboxes, as shown below:
Figure 3: List of Connected and Disconnected Mailboxes
There is a set of options available at the bottom of the Console-page:
  Select All: Click to select All mailboxes
  Unselect All: Click to deselect all mailboxes
  Add Admin Rights: Click to provide Full Mailbox Rights to selected mailboxes
  Remove Admin Rights: Click to Remove Full Mailbox Rights from selected Mailboxes
This procedure will help you establish connectivity with disconnected Mailboxes and import data for these mailboxes.
Note:
It is mandatory to install .Net Framework 3.5 or higher to run Stellar Server Console.exe file.