To export the converted or repaired mailboxes to Microsoft 365 or Live Exchange Server, you must close Microsoft Outlook or all Outlook processes running in the background. To verify and close Outlook processes that are not running, follow these steps
Close Outlook and open the 'Task Manager.'
If you see Outlook or any related process running in the background in the Task Manager app, click on the process and then click the End task button.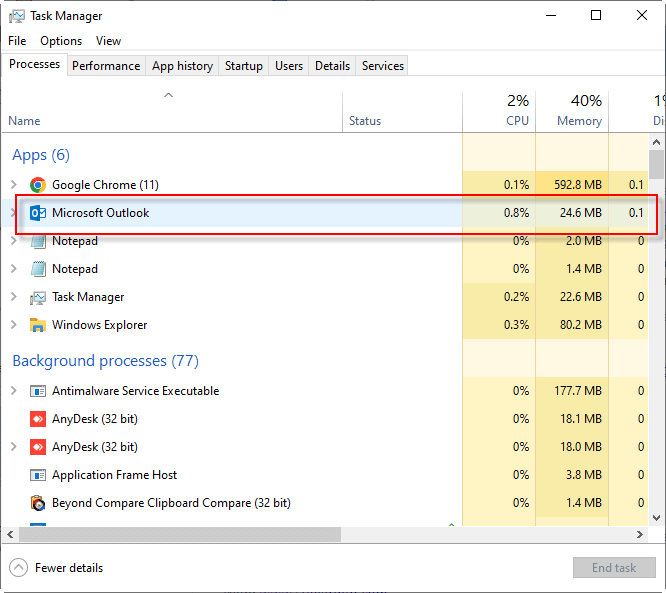 Once you make these changes and perform these steps, you can successfully select and export the mailboxes from an offline or corrupt EDB file to mailboxes on the Microsoft 365 or Live Exchange server in a few clicks.